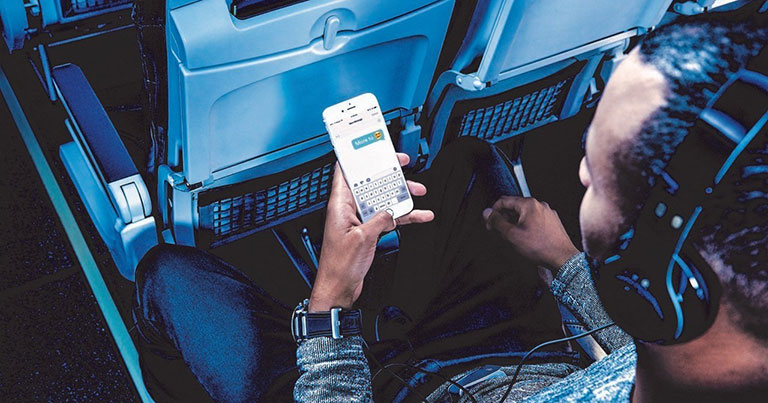 Alaska Airlines has selected Gogo's 2Ku in-flight connectivity service for its entire Boeing and Airbus fleet. The satellite-based service, which supports content streaming, deliver 20-times more bandwidth than Gogo's air-to-ground (ATG) product.
"We conducted an extensive review to find a satellite Wi-Fi solution that will allow us to give our guests full coverage across our route map, including in the state of Alaska and on flights to Hawaii," said Andrew Harrison, Chief Commercial Officer, Alaska Airlines.
"Our guests will soon be able to connect in the air just as they do out and about on the ground. This makes travelling more relaxing as well as productive – whether you're scrolling through Facebook, checking email, or watching what's trending on YouTube."
The Gogo 2Ku service will be installed on Alaska's Boeing 737 aircraft beginning in the first half of 2018, with 40 to 50 planes expected to be completed by the end of the year. The remainder of Alaska and Virgin America's mainline fleet will be fully satellite Wi-Fi equipped by early 2020. Regional jets operated by Horizon Air and SkyWest will continue to offer Gogo's ATG4 internet service (including Free Chat) along with free movies and TV.
Alaska Airlines, which closed the acquisition of Virgin America in late-2016, has also announced that passengers on flights operated by Virgin America now have access to the Free Chat service and free movies – two benefits that were already available on Alaska Airlines flights.
Free Chat enables passengers to use iMessage, WhatsApp and Facebook Messenger for free at 35,000 feet. Since the introduction of Free Chat to Alaska earlier this year, more than 1 million passengers have used it to stay connected while in the air.