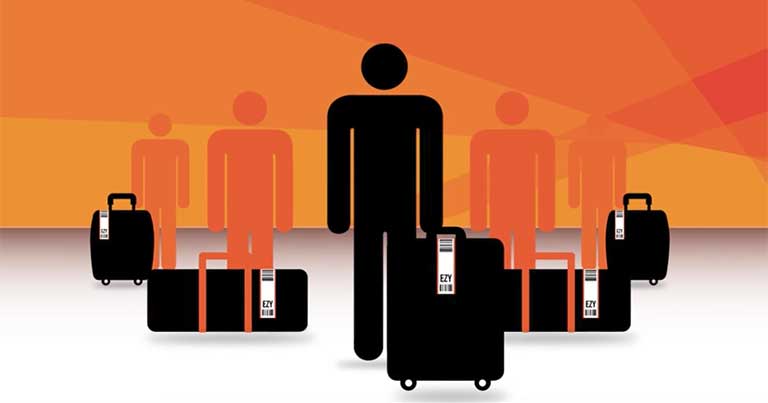 easyJet has launched a new 'Hands Free' baggage service, which allows passengers to check in their hand luggage at a bag drop desk, where the bag will be tagged as priority and handled through to the arrival airport.
The service costs £4 per passenger or £10 for a group bundle per flight. Passengers who make use of the service will be given small plastic bags to carry their essential items and will also be able to take advantage of priority boarding. The Hands Free hand luggage will be among the first to be delivered at the baggage reclaim belt at the arrival airport.
The low-cost carrier revealed that the launch of Hands Free in France this spring was a big success, with over 9,000 passengers choosing the option in just four weeks. This has prompted easyJet to roll out the service across its entire network, with the exception of London Gatwick Airport.
Andrew Middleton, Ancillary Revenue Director, easyJet said: "We've seen a fantastic response from customers upgrading to the Hands Free experience and we're confident once you go Hands Free you'll never want to drag cabin baggage through the airport again.
"Alongside low fares and friendly customer service, our customers tell us that the airport experience is a hugely important part of their flying experience."
As well as providing a new source of ancillary revenue, the Hands Free service could help to avoid issues at the departure gate, where it is becoming more common for passengers to have to check-in hand luggage due to a lack of overhead storage space on narrow-body aircraft.