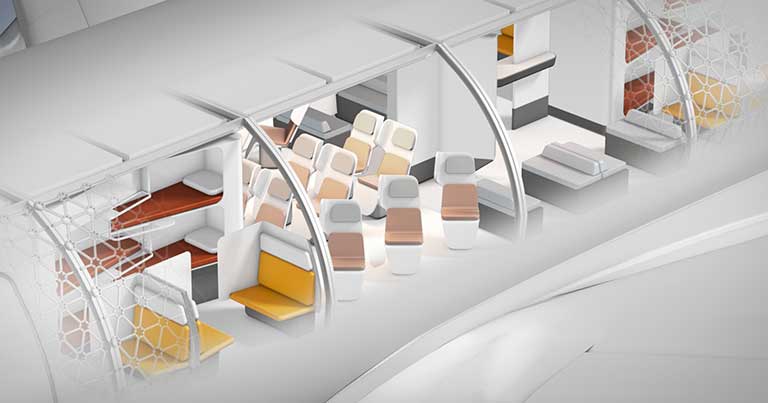 The idea of reconfigurable aircraft cabins has been around for a while and although some in the air transport industry still refuse to entertain the notion that they could become reality in the near to medium term, others are making big strides forward.
Jason Chua, Project Executive at A³ by Airbus Group, is among the latter and at FTE Global 2017 in Las Vegas earlier this month he revealed all about the "Transpose" project, which is based around the development of a modular aircraft interior.
Essentially, Transpose allows airlines to offer a broad range of experiences on board a single aircraft – for instance, cafés, spas, gyms and children's play areas can be included in the in-flight offer. Furthermore, at the end of a flight, each of these "modules" can be easily swapped in and out, offering airlines flexibility like never before.
New revenue streams for airlines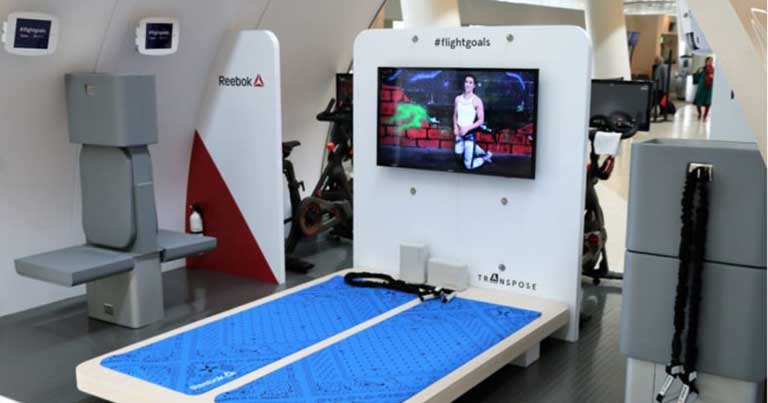 The Transpose team is serious about creating a viable business case by providing new revenue streams for carriers, flexibility for aircraft manufacturers and new experiences for passengers.
The big question, though, is if an airline sacrifices economy class seats in favour of adding experiential modules to the cabin, can the business case really add up? Chua and his colleagues are convinced it can.
According to A³, Transpose's flexibility can increase airline margins by over 5%, without assuming any fare increases. This data is based on analysis of over 1.5 million lines of historical data around passenger capacity, premium cabin patterns and airline ticket sales. A³ also points to research that suggests passengers are willing to pay as much as 23% extra for more choice over their in-flight experience.
A separate study for Transpose also found that travellers would be willing to pay an additional 35% on top of premium economy fares to take a Transpose flight featuring various activities. This was determined through an EEG study conducted by Nielsen Consumer Neuroscience, where the Transpose product offer was tested against a major US carrier's product offer at varying price points.
The Transpose team is also confident that modularising the aircraft cabin creates new opportunities for airlines to develop brand partnerships (think sponsored on board gyms, for instance). In fact, Reebok and Peloton were featured on the first branded Transpose prototype.
'Airlines will decide if Transpose becomes a reality'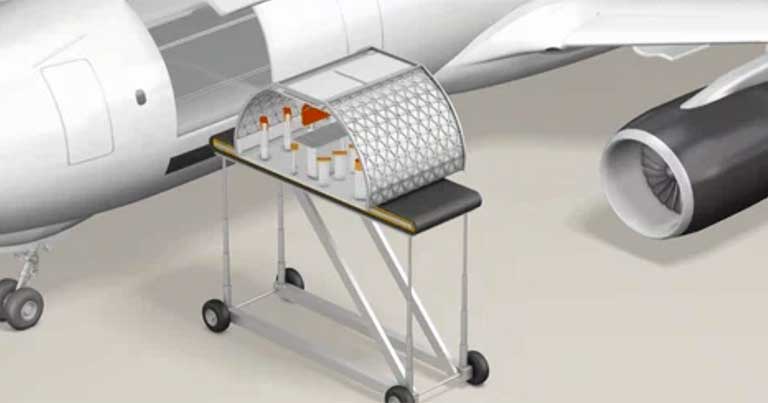 Chua revealed that a number of airlines have expressed a solid interest in further developing the Transpose concept, and a letter of intent has been received from an MRO interested in completing engineering, flight test, production and certification work for an A320-based Transpose aircraft within the next two years.
Further highlighting just how determined A³ is about getting Transpose in the air, technical reviews are ongoing with Airbus cabin and structural engineering, and engagement continues with the likes of the FAA and EASA.
Of course, not everyone will be sold on the idea of modular aircraft cabins, but Chua told FTE that he would encourage naysayers to "suspend their disbelief a little bit and trust us" to prove the value of Transpose. He also admitted that it will ultimately be the airlines that decide if the concept becomes a reality.
While the carriers weigh up the pros and cons, Chua and colleagues will keep pressing ahead with their plans for a first Transpose flight.