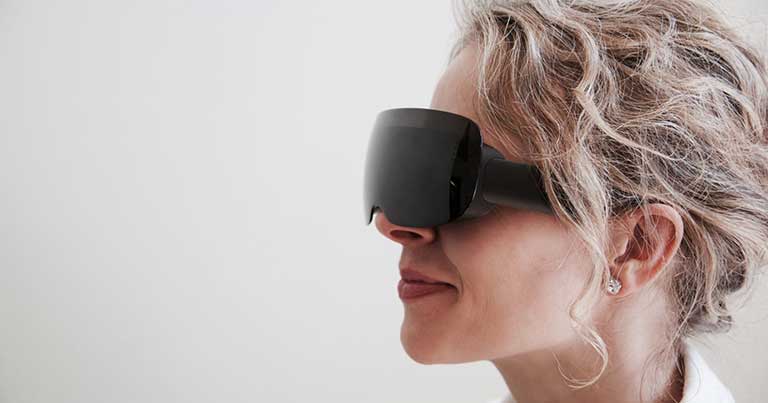 SkyLights has announced that Air France, Joon, Corsair and Jetfly will be among the first to offer its 2nd generation immersive in-flight entertainment (IFE) solution, which was launched this week at APEX EXPO in Long Beach.
The solution combines the new AlloSky headset with freshly signed content partnerships with Warner Brothers, National Geographic, Lionsgate and BBC. These content partnerships complement existing deals with 20th Century Fox and Dreamworks. SkyLights also revealed that gategroup and AccorHotels are among the launch customers.
The AlloSky headset is the latest addition to SkyLights' portfolio and was co-created through the company's new partnership with immersive headset producer Allomind. AlloSky offers full HD resolution, a 60% weight reduction versus its predecessor (the Bravo Theater), and dioptric correction to cater to the eyesight of all passengers. Also, it can be connected in-seat, meaning reduced cost and logistical complexity for airlines. Passengers will be able to use the headset to watch films, series and documentaries in 2D, 3D and 180°.
Air France will start the deployment in early 2018 through its new airline Joon. Around the same time, Corsair will launch the solution in its new business class cabins.
David Dicko, CEO, SkyLights, said: "Our new solution is guided by our learning from thousands of flights commercially deployed with our first generation (headset). We have identified what matters most and have kept this knowledge at the core of the 2nd generation solution. It's more premium, more comfortable and has streamlined logistics.
"We believe this is a breakthrough, making the future of in-flight entertainment a reality today. For the first time, airlines will introduce an entertainment experience which is better than anything else yet available on the ground."