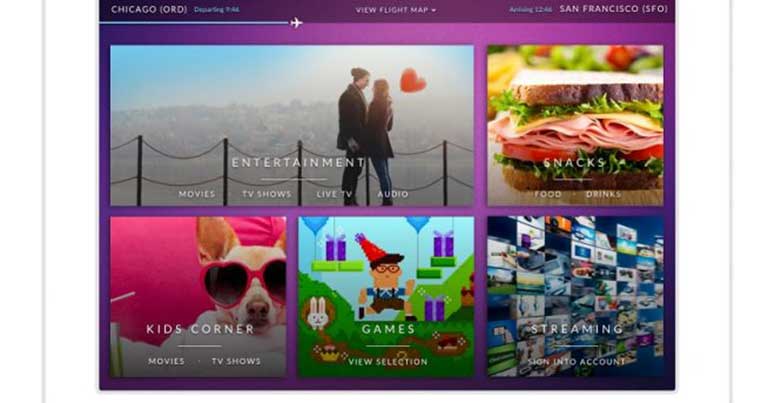 Gogo has teamed up with Delta Air Lines and Delta Flight Products (Delta's subsidiary aircraft interiors company), to launch Gogo Vision Touch. The solution allows for wireless streaming of in-flight entertainment (IFE) content to seatback-mounted tablets as well as personal electronic devices.
The product is an evolution of the existing Gogo Vision solution, which supports wireless streaming to passengers' devices but doesn't support streaming to seatback devices.
According to Gogo: "The system is engineered to be simple, inexpensive, lightweight and modular, prioritising ease of use and maintenance for our customers."
Gogo Vision Touch will be installed on Delta's new Bombardier CS100 aircraft, which will be delivered from 2018. Gogo Vision Touch will work in tandem with Gogo's 2Ku in-flight connectivity service and will leverage Gogo's in-cabin network technology – server, modem and wireless access points – to wirelessly deliver entertainment to the seat.
"Bringing the latest in-flight entertainment technology to our customers is a part of our ongoing effort to enhance the customer experience through innovation," said Gil West, Delta's Chief Operating Officer.
"The new system from Gogo that our Delta Flight Products team played a key role in designing will feature all free in-flight entertainment via Delta Studio, wirelessly."
Jon Cobin, Gogo's Chief Commercial Officer, explained: "Delta and Bombardier brought a lot of ingenuity to this programme and have enabled it to come to life. We're pleased to work so closely with our largest partner to help them realise their goal of redefining the business of in-flight entertainment with a cost-effective solution."