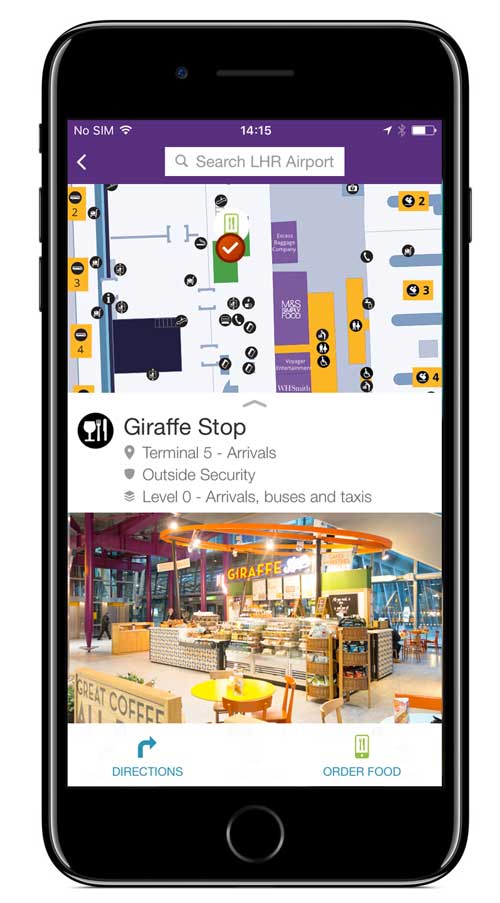 Heathrow Airport has partnered with Grab to launch a food and drink pre-order service. Hosted within the Heathrow Airport app, the service allows passengers to pre-order, check turnaround time, make payment and collect their order from a dedicated collection point within the terminal.
Grab currently works with 20 airports in the United States, but Heathrow becomes the first airport in the United Kingdom to team up with the e-commerce platform.
Initially, the service trial has launched with at least one restaurant per terminal, with a view to extending to all restaurants across the airport in the coming months.
TRG Concessions is first to trial the service, with restaurants including Giraffe, Wondertree, Comptoir Libanais and The Curator all offering dishes for pre-order. Each restaurant receives orders via a tablet, which also allows staff to communicate directly with the customer.
Ben Crowley, Heathrow's Head of Food and Beverage, said: "We're delighted to be partnering with Grab to offer a new, innovative service to Heathrow passengers.
"This enhances the takeaway offer our restaurants provide and allows passengers to enjoy the fantastic range of dining options at 30,000 feet. This is the latest move in our service proposition as we continue to put passenger experience at the heart of our airport operations."