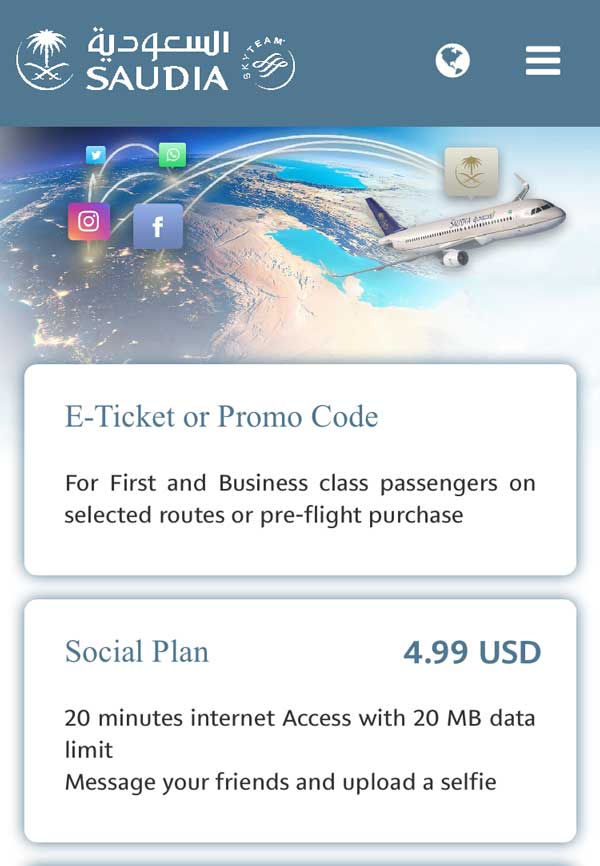 Saudia, working with SITAONAIR, has improved its in-flight connectivity product across its fleet of 76 aircraft.
The enhanced Internet ONAIR service allows First and Business Class passengers to access free in-flight Wi-Fi simply by entering their e-ticket code into the portal. This removes the need to enter a separate code to access the Wi-Fi.
The user experience has also been improved with faster speeds, a sleeker and more intuitive design, and an improved interface.
Economy Class passengers can also now purchase Wi-Fi access during the booking process on the Saudia website. Again, to connect to the Wi-Fi once onboard, they just need to enter their e-ticket code.
Eng. Saleh bin Nasser Al- Jasser, Director General of Saudi Arabian Airlines (Saudia), said: "As an airline we recognise our passengers' desire for seamless connectivity using the latest technology available.
"SITAONAIR's flexible approach and digital harmonisation has enabled us to enhance the Internet ONAIR experience."