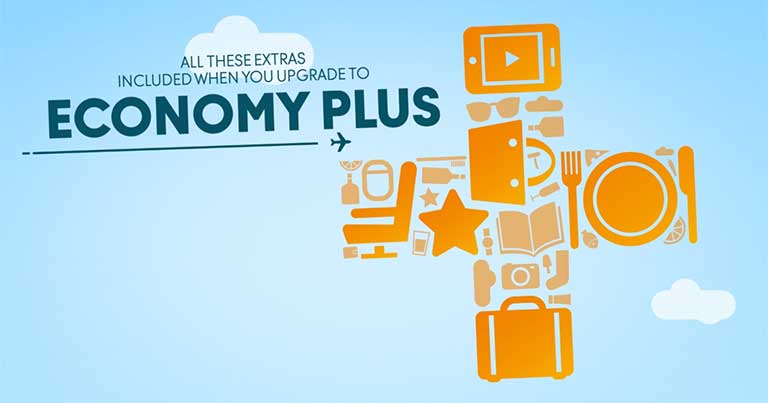 Thomas Cook Airlines has launched an Economy PLUS product on its short- and medium-haul flights.
Passengers can upgrade to Economy PLUS for an additional £59.99 each way in return for complimentary in-flight drinks, a premium James Martin meal, access to priority check-in and security lanes, an additional 4kg of hand luggage, 25kg of hold luggage, and the option to reserve a seat.
They will also have access to Thomas Cook's mobile in-flight entertainment service, Sunstream, although the Economy PLUS fare does not include extra leg room.
Andy Gillies, Thomas Cook Airlines' Group Head of Product, said: "The flight is such an important part of the travel experience, so we wanted to make sure that our customers have a choice between a price-sensitive offering like our regular Economy Class, as well as a more inclusive package that offers greater relaxation.
"With Economy PLUS, customers will be able to board faster, take more with them, and relax in-flight from start to finish."
The Economy PLUS upgrade is available to customers on all short- and medium-haul flights that depart on or after 1 November 2017.