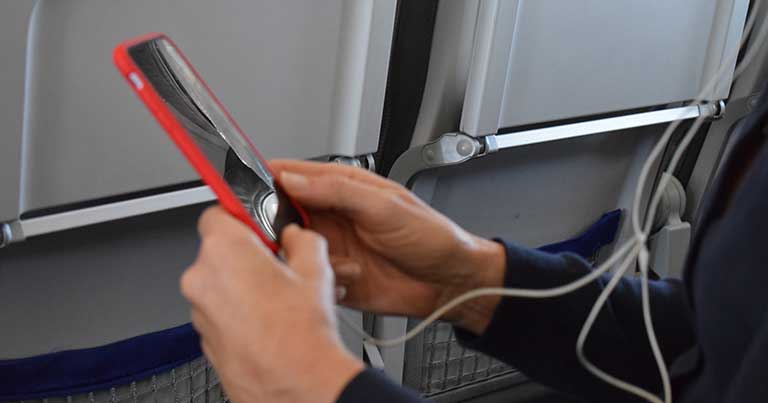 Air Europa will introduce a new in-flight entertainment (IFE) product in early 2018 across its fleet of 15 Boeing 737s and 11 Embraer 195s.
Lufthansa Systems, Lufthansa Technik and Epteca have collaborated to deliver the IFE service, which passengers will be able to use to access movies, TV series, music and ancillary offers on their own personal electronic devices.
This system is being implemented based on the Lufthansa Systems' digital BoardConnect 5.0 platform. Epteca is a partner of Lufthansa Systems in the field of travel ancillary revenues, and the platform is able to present useful information and context-specific offers to passengers.
BoardConnect Portable is being installed for the first time together with the Power & Safe solution, developed by Lufthansa Technik in close cooperation with Lufthansa Systems. This means that the BoardConnect Portable Mobile Streaming Unit (MSU) can be stowed in a safe inside the overhead storage compartment. Placing an additional power supply inside the storage compartment eliminates the need for battery replacement.
"Product differentiation and personalised services are becoming increasingly important when it comes to offering passengers a unique onboard experience. The open architecture of the digital BoardConnect platform and seamless integration with Epteca personalised ancillary offerings makes it exactly the right choice for us," said Alexis Capdevila, IFEC Manager, Air Europa.