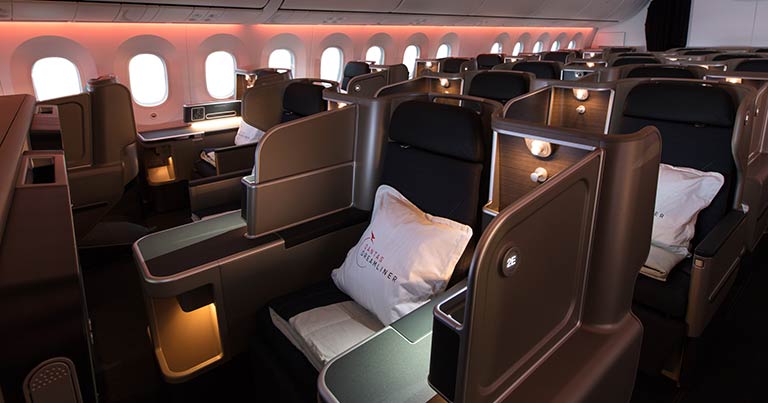 Qantas has received its first Dreamliner, which Qantas Group CEO Alan Joyce says "will reshape what people come to expect from international travel".
The 787-9 features new seating in economy, premium economy and business class with capacity for 236 passengers in total. The Business Suite is the latest generation of the suite installed on Qantas' A330 fleet. The 1-2-1 configuration offers direct aisle access for all business class passengers, as well as a fully lie flat bed.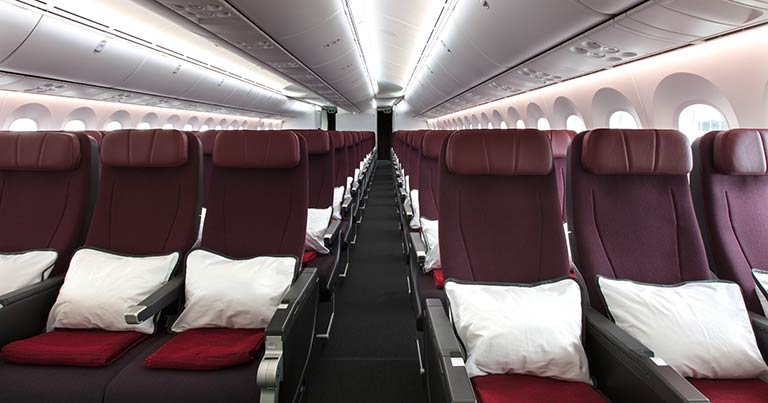 Meanwhile, in economy class an extra inch of seat pitch compared to the carrier's A380s is a positive for passengers, while other features include a personal device holder, USB ports, more storage, seatback mood lights and HD in-flight entertainment (IFE) screens.
The premium economy cabin features 28 seats, configured in a 2-3-2 layout. According to Qantas, the seat is almost 10% wider than its existing Premium Economy seat and the seatback IFE screens are 25% larger at 13.3 inches.
The new seat also features an ergonomically designed headrest that can be fitted with a specially designed pillow, and a re-engineered footrest to increase comfort when reclined. Five individual storage compartments and two USB ports are included per seat, as well as shared A/C power and a personal LED light.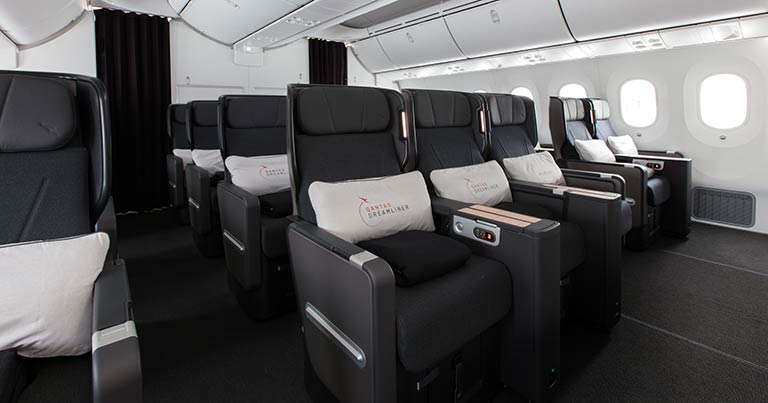 A total of eight Dreamliners will be delivered to Qantas by the end of 2018, and two Dreamliner routes have been announced to date: Melbourne to Los Angeles (launching in December 2017) and Perth to London (launching in March 2018).
Qantas Group CEO Alan Joyce commented: "Taking delivery of a new type of aircraft is always an important milestone for an airline and the 787 is a game-changer. From the distance it's able to fly, to the attention to detail we've put into the cabin design, it will reshape what people come to expect from international travel.
"The Dreamliner makes routes like Perth to London possible, which will be the first direct air link Australia has ever had with Europe. And it means other potential routes are now on the drawing board as well."