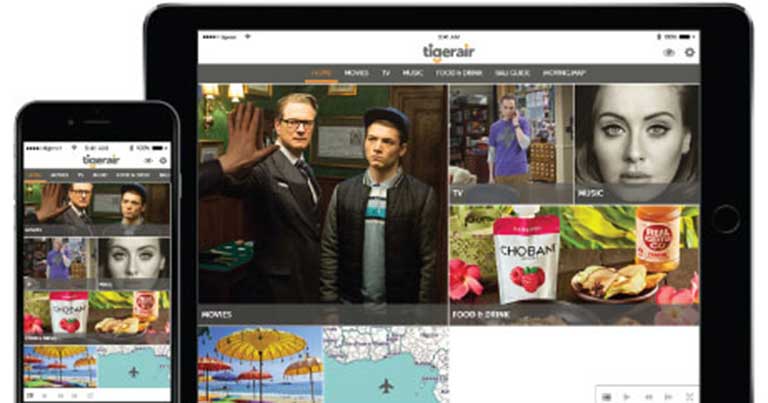 Tigerair Australia has revealed plans to improve its in-flight entertainment (IFE) offer and to retrofit its Boeing 737 fleet with new slimline seats.
The carrier has announced content partnerships with Twentieth Century Fox Film Corporation (TCFF) and Fox Networks Group (FNG), which will provide passengers with recent release Hollywood movies and TV shows. Tigerair Australia uses ViaSat's IFE solution on its domestic flights, allowing passengers to use their own devices to access content using the airline's app or through a web browser.
Movie content will be updated regularly in line with TCFF release dates, and Tigerair says this will "see movies and TV product on-board Tigerair before its competitors". Movies and TV shows will be provided on a pay-per-view basis, while other destination-based and music content will continue to be available free of charge.
Meanwhile, the new slimline leather seats – supplied by Rockwell Collins Interior Systems and which feature adjustable headrests, an additional storage pocket and a built in tablet/smartphone holder on the seatback – will be added to the Boeing 737s from March 2018. An additional six seats will be added to each of the aircraft.
Tigerair Australia Commercial Director, Andrew Maister, said: "The planned partnership with Twentieth Century Fox and Fox Networks Group opens up a new world of entertainment for our customers, whilst our new leather, slimline seats will in my view provide the most comfortable low-cost economy seats in the sky.
"These products complement each other really well, enabling our customers to enjoy a meal/drink and superior entertainment product in-flight more comfortably than ever before."