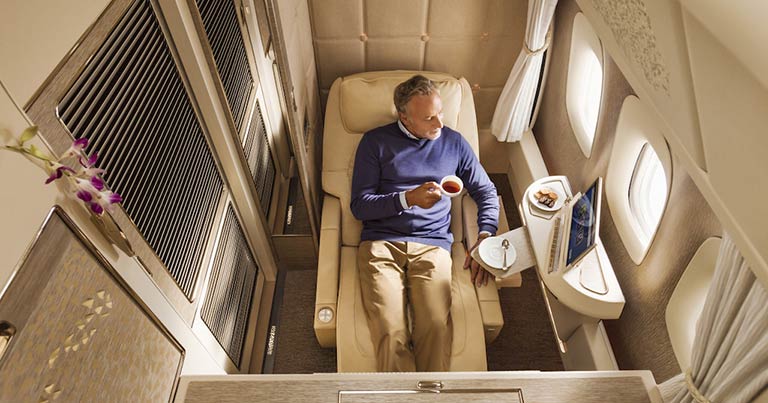 Emirates has unveiled completely refreshed interiors for its Boeing 777 aircraft, including a brand new First Class private suite.
The suites feature floor to ceiling sliding doors and design features inspired by the Mercedes-Benz S-Class. Each suite offers up to 40 square feet of personal space and they are laid out in a 1-1-1 configuration. They have also been designed in collaboration with Boeing, Rockwell Collins interior systems, Panasonic, Jacques Pierre Jean Design studio, and Seattle-based design firm Teague
The 777 upgrade also extends to the Business Class and Economy Class cabins, including newly-designed seats and upgraded inflight entertainment systems.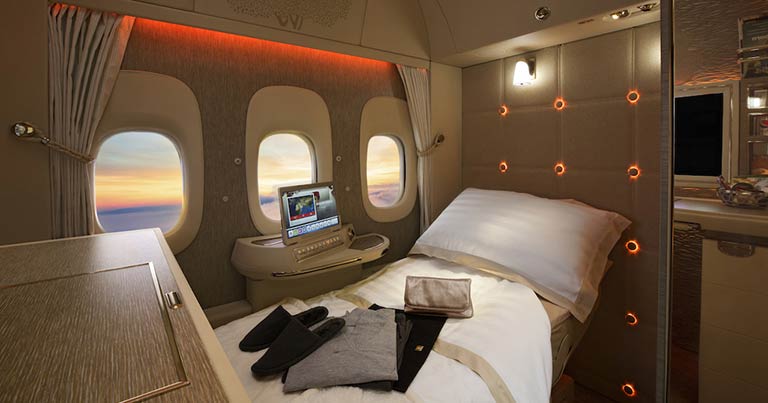 Commenting on the new First Class product, Sir Tim Clarke, Emirates' President, said: "We are very excited about our new fully-enclosed suite which is a real game-changer in terms of privacy, comfort, and thoughtful luxury. This is the first time an Emirates product has been so influenced by another luxury brand, but it is a natural fit as both Emirates and Mercedes-Benz have the same unwavering commitment to fine detail, uncompromising quality, and a drive to push the boundaries."
The collaboration between Emirates and Mercedes-Benz inspired several design details in the private suite including the soft leather seating, high-tech control panels and mood lighting.
Other impressive features include virtual windows, which project the view from outside the aircraft using real time camera technology; fully flat beds with a "zero-gravity" position inspired by NASA technology and offering passengers a feeling of weightlessness; a video call function to communicate with crew; a service window through which drinks and canapés can be served; and an updated personal mini bar.
Business Class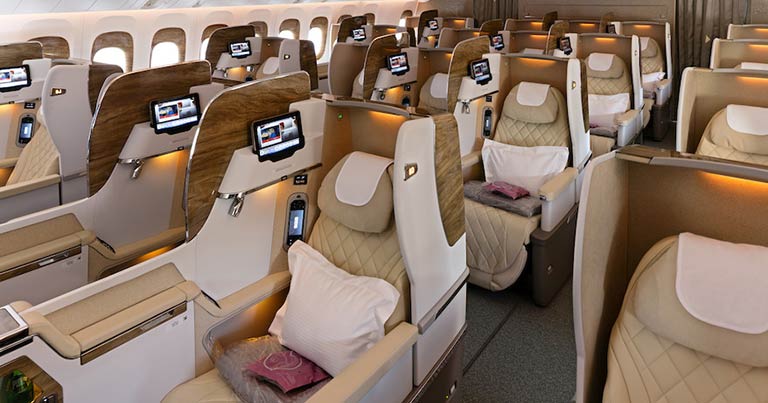 Economy Class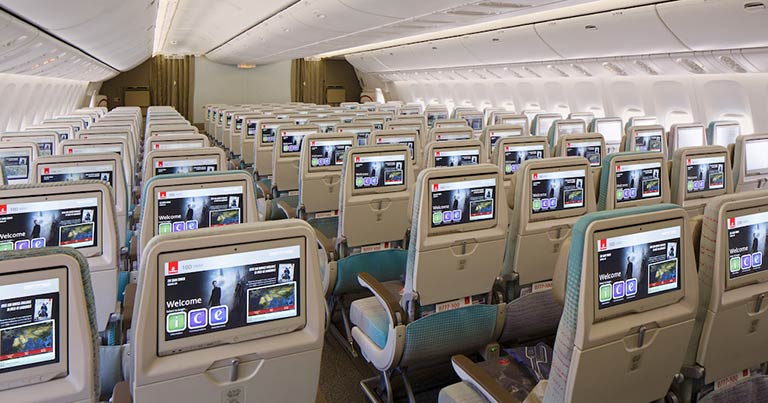 Emirates' first two Boeing 777-300ER aircraft fitted with its new First Class product will operate from Dubai to the airline's Belgian and Swiss destinations starting from 1 December 2017.