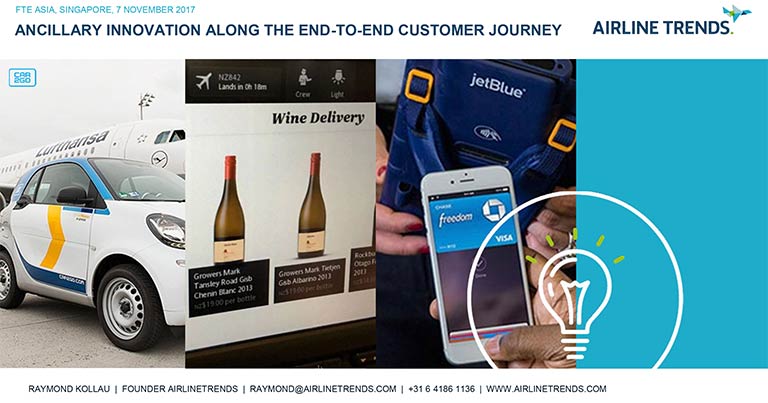 At Future Travel Experience Asia EXPO 2017, which attracted representatives from 41 airlines and 33 airport operators to Singapore earlier this month, the free to attend Premium Conference included a number of high-level presentations focused on ancillary revenues.
Among the speakers was Raymond Kollau, Founder of AirlineTrends, who delivered a bespoke presentation entitled: "Ancillary Innovation Along the End-to-End Customer Journey". We are pleased to now be able to make this valuable piece of research by AirlineTrends freely available to FTE readers.
Covering 10 key elements of the end-to-end travel experience (including pre-flight, at the airport, economy comfort, in-flight F&B and e-commerce) this 34-slide PDF offers insight into ancillary revenue innovation and best practice from some of the world's most forward-thinking airlines.