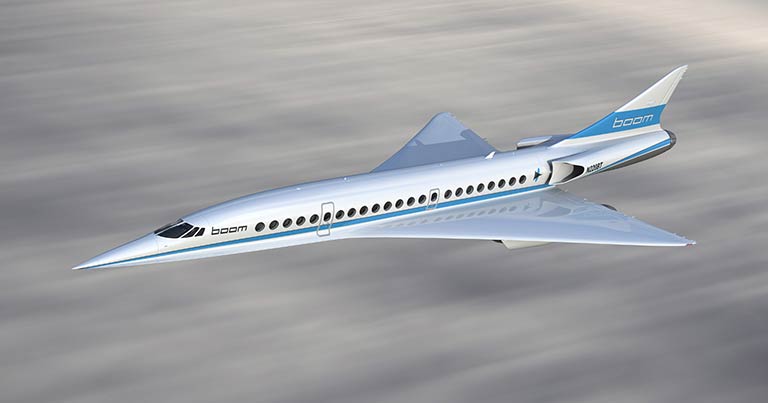 Japan Airlines (JAL) and Boom Supersonic have announced a strategic partnership to help to bring back commercial supersonic travel.
JAL has made a strategic investment of $10 million in Boom and is collaborating with the company to refine the aircraft design and help define the passenger experience for supersonic travel.
The Japanese airline also has the option to purchase up to 20 Boom aircraft through a pre-order arrangement.
Boom is developing a new-generation supersonic aircraft, which will fly at Mach 2.2 and will significantly cut flight times. A flight between London and New York, for example, could be cut from 7 hours to just 3 hours and 15 minutes.
"We've been working with Japan Airlines behind the scenes for over a year now," said Blake Scholl, Founder and CEO of Boom Supersonic. "JAL's passionate, visionary team offers decades of practical knowledge and wisdom on everything from the passenger experience to technical operations. We're thrilled to be working with JAL to develop a reliable, easily-maintained aircraft that will provide revolutionary speed to passengers. Our goal is to develop an airliner that will be a great addition to any international airline's fleet."
Yoshiharu Ueki, President of Japan Airlines, added: "We are very proud to be working with Boom on the advancement in the commercial aviation industry. Through this partnership, we hope to contribute to the future of supersonic travel with the intent of providing more time to our valued passengers while emphasising flight safety."
The joint announcement by Boom and JAL follows an announcement last year that Virgin Group has agreed an option to purchase 10 Boom Supersonic aircraft.