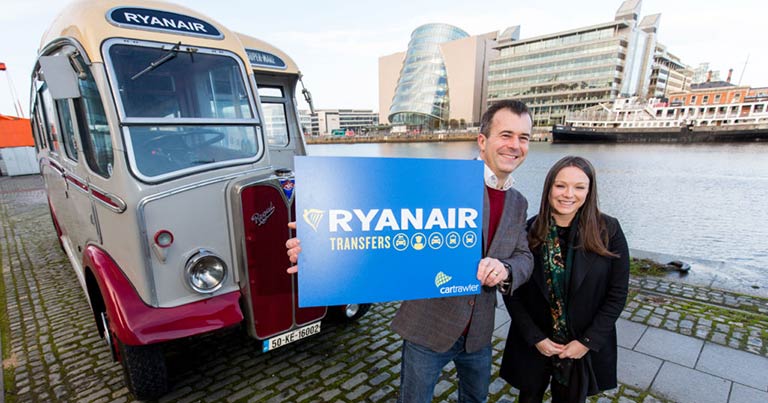 Ryanair has launched a new ground transport platform to provide its customers with easy access to a range of transport options, including taxis, chauffeur, bus, coach and rail services.
Ryanair Transfers is powered by CarTrawler and is now live on the low-cost carrier's website. It gives travellers a direct connection to ground transport options across 33 European countries.
Ryanair's Director of Ancillary Revenue, Greg O'Gorman, said: "This is the latest in a series of customer experience improvements under our "Always Getting Better" programme. Ryanair customers already enjoy the lowest fares in Europe and this product will guarantee them the lowest ground transport prices as well."
Aileen McCormack, Chief Commercial Officer, CarTrawler, added: "Ryanair Transfers, powered by CarTrawler, offers customers even more transfer choice with taxis, chauffeur services, bus tickets, shared coach and rail transfers, as Ryanair takes another step towards becoming the "Amazon of Travel".
"We will now intelligently select and offer every mode of ground transport for every stage of the customer journey. This is another world's first partnership between the largest airline website in the world, and the largest provider of business to business mobility services in the world."
The launch of Ryanair Transfers follows previous introduction of Ryanair Rooms and Ryanair Holidays.