Cobalt Air has signed a three-year agreement with Bluebox Aviation Systems for the deployment of Bluebox's portable wireless IFE platform, Bluebox Wow, across the airline's fleet of Airbus A319-100s and A320-200s.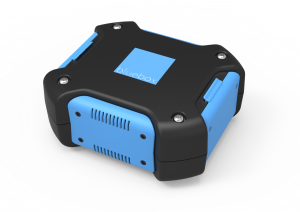 "As we make the rapid transition from low-cost to full-service carrier, we recognise the role that delivering a high-quality inflight entertainment experience has to play," explained Andrew Madar, Chief Executive Officer, Cobalt Air.
"Bluebox Wow enables us to do this quickly and cost-effectively, and with virtually no disruption to our service, which would have happened if we'd attempted to implement a fitted system. The power and capabilities of Bluebox Wow are very impressive."
Kevin Clark, Chief Executive Officer, Bluebox Aviation Systems Ltd, added: "As an award-winning startup airline, Cobalt's commitment to delivering service innovation is already well recognised.
"We're delighted – not only to welcome Cobalt to our growing customer list – but that our own award-winning Bluebox Wow was selected to be part of their on-going innovation, delivering an exceptional IFE experience for passengers across Cobalt's rapidly expanding route network."
Bluebox Wow provides wireless content streamed to passenger devices in any aircraft cabin, including up to 1.6 terabytes of film, TV, audio, games and other digital content, accessed through any web browser. The device can be stored in overhead lockers and each box's single swappable and rechargeable battery offers the equivalent of delivering 15 hours of streamed video content to 50 passengers simultaneously.