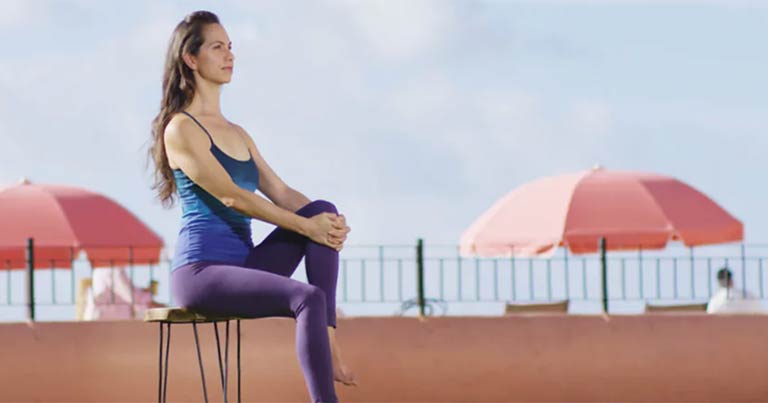 Passengers flying with Hawaiian Airlines now have access to health and wellness inflight video content, which has been produced exclusively by the carrier.
The Ola Pono (Live Well) series features pre-flight, inflight and post-flight stretching and breathing techniques by Honolulu-based movement specialist Wainani Arnold. The content covers three categories: land, air and sea.
"We understand the main purpose of inflight programming is to entertain, but we knew we could do that while also providing useful and effective content that would enhance the guest experience," said Evan Nomura, Product Manager, Inflight Entertainment at Hawaiian Airlines.
"We're excited to launch this series featuring local experts and look forward to creating more exclusive content."
Arnold added: "Consistent, controlled movements while flying benefit travellers of all ages and can help with blood circulation, stiff joints and jetlag. The goal is to take care of yourself during the flight so you can get the most out of your Hawai'i vacation."