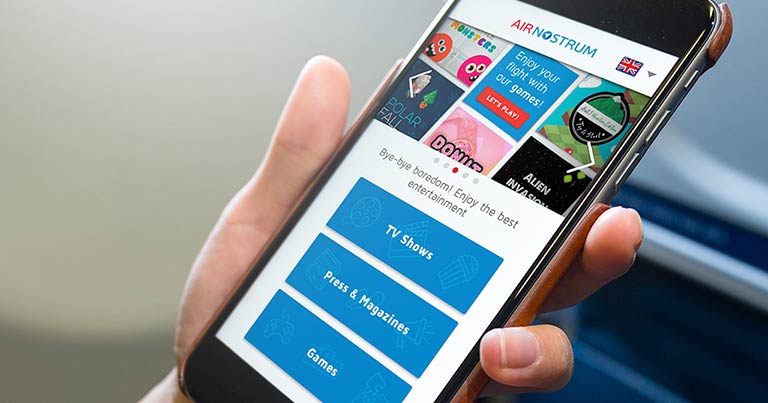 Air Nostrum has selected Immfly to provide an on board entertainment and digital services platform across its fleet.
The portable SkyCube solution, branded "Air Nostrum Play" for the Valencia-based carrier, will enable passengers to access media content such as TV shows, digital magazines and games on their personal electronic devices.
"We feel especially satisfied for having developed, together with Immfly and Sirium, an innovative technological solution that endows our regional full fleet with the ideal technology to bring a variety of media content onboard our aircraft," said Juan Corral, Commercial Director, Air Nostrum.
Vincent Tomasoni, Chief Customer and Content Officer at Immfly, explained: "The airline performs predominantly short flights and therefore the services will be more oriented to TV shows, series, press and news, due to the flight duration."
The Air Nostrum Play platform will enter service on the first CRJ aircraft in April.