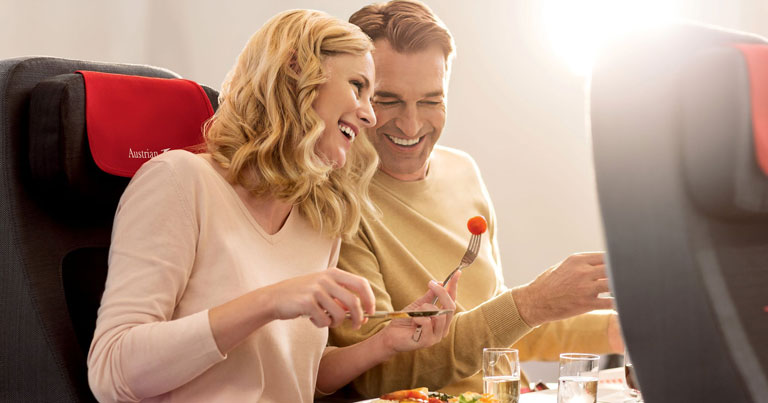 Austrian Airlines has completed the installation of a new Premium Economy Class and passengers can now enjoy the new travel class with a range of advantages. All 11 long-haul aircraft in the Austrian Airlines fleet were gradually refitted to include the new travel class.
A total of 228 Premium Economy seats were installed. Austrian Airlines is adding one more long-haul jet into its fleet this spring, which will also be equipped with Premium Economy.
The Premium Economy seats, produced specially for the Lufthansa Group, are supplied by the aircraft seat manufacturer ZIM and provide passengers with plenty of legroom based on seat spacing of up to 97cm. Additional footrests are designed to provide more comfort during a long-haul flight. The central armrest for every passenger enables greater privacy and more room on the side. Furthermore, every seat is equipped with its own power outlet and USB port.
Passengers in the new travel class can check-in two pieces of luggage of up to 23 kilograms, and once onboard will be offered culinary delights. Travellers can select their favourite food from the menu card, and the food will be served on china dishware. Moreover, every passenger in this travel class is given a small amenity kit with a variety of travel accessories. Premium Economy passengers can also enjoy the extensive inflight entertainment programme on large 12-inch touchscreen monitors.