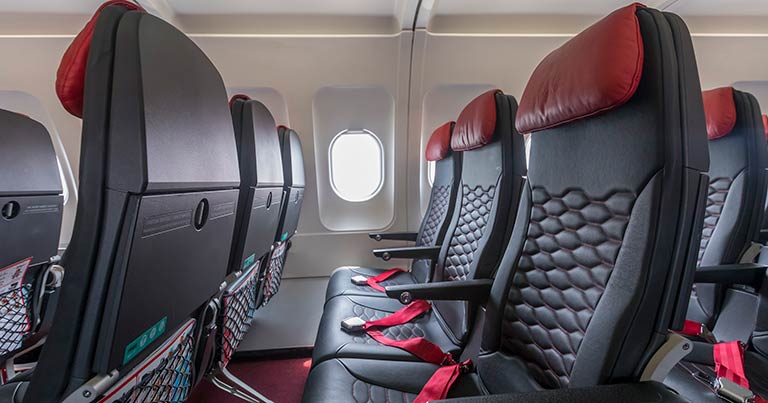 AirAsia has debuted the Mirus Hawk seat, for which it is the launch customer. The slimline economy class seat is made from carbon fibre, aluminium and genuine leather upholstery and is expected to help AirAsia reduce fuel consumption by more than 70,000 litres and lower CO2 emissions by 200 tonnes per aircraft per year. The low-cost carrier says the seat will also have a significant impact on passenger comfort.
All Hawk seats are assembled at the state-of-the-art automotive-style production facility in Norfolk, UK by Mirus Aircraft Seating, which draws on Formula 1 engineering expertise and an automotive production mentality.
AirAsia Group CEO and AirAsia X Co-Group CEO Tony Fernandes said: "Lots of great work has gone into the Hawk. Not only is this premium seat more comfortable and boasts more legroom but it also weighs less, which is good for our guests, our bottom line and the environment as well.
"This is just the beginning. More innovations are on the way, including a personal electronic device holder and high power 2A USB port so our guests can stay powered and connected as they enjoy our great inflight content. It really will be a true step-change in LCC passenger experience."
Mirus CEO Phil Hall added: "This is a huge milestone for everyone at Mirus. We are at the start of our journey to reimagine aircraft seating and we are immensely proud to have our seats selected by and flying with AirAsia – a true innovator and market disruptor themselves."