Ahead of Future Travel Experience Ancillary and the Connectivity & IFE Business Case Summit taking place in Dublin between 6-8 June 2018, FTE discussed strategies for increasing inflight ancillary sales with one of the event's speakers, Sari Nevanlinna, Head of Ancillary Business, Customer Experience, Finnair. The Finnish flag carrier has been a leading light in developing onboard ancillary offerings and Nevanlinna highlighted the carrier's main revenue earners and looked ahead to its future focus.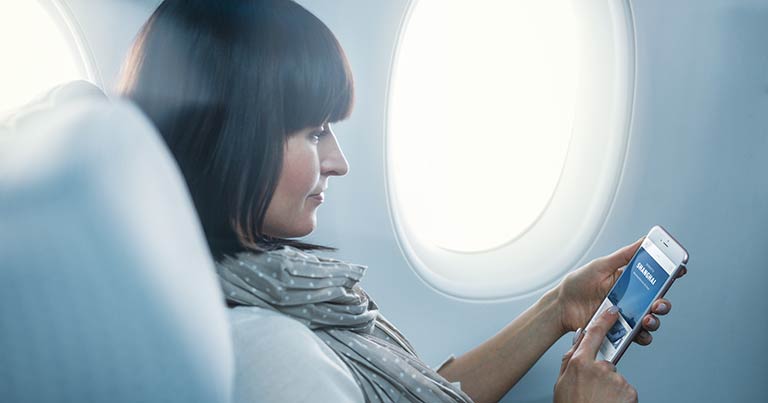 "Finnair's main inflight ancillary revenue streams are food and beverage (F&B), travel retail and seat and upgrade sales," explains Nevanlinna. "These services are promoted and sold through sales trolleys, but increasingly also from our inflight digital touchpoints, including our complimentary Nordic Sky WiFi portal and inflight entertainment (IFE) system."
Nevanlinna says that Finnair's onboard offering can vary according to region, route length and aircraft type. "There are differences in what we sell and where between the narrow-body and wide-body fleets. Our service concepts differ between long- and short-haul travel and this of course impacts our ancillary offering. We currently have Wi-Fi installed on our wide-body fleet, allowing the sale of ancillaries through the Nordic Sky portal," continues Nevanlinna. "Wi-Fi installations are now in progress for the narrow-body fleet, so in the near future our short-haul customers will also be able to purchase ancillaries from the Nordic Sky portal."
Asian routes generate most revenue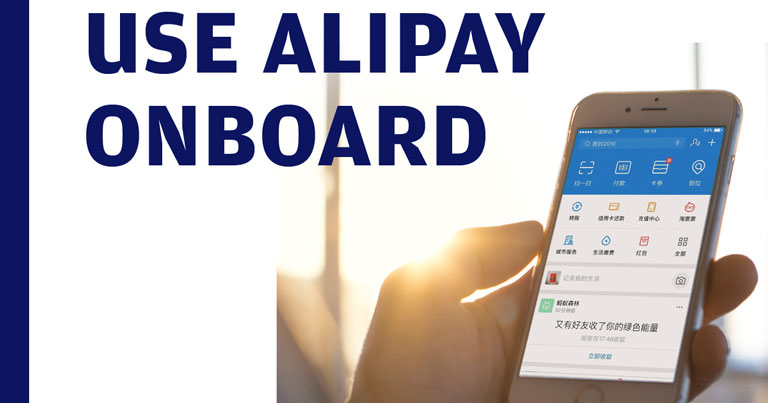 Asia has become a focus region for Finnair with the airline using the location of its Helsinki hub as a convenient transfer airport for travellers between Europe and the East. "Our ancillary revenues are highest on our Asian routes and leisure orientated routes," says Nevanlinna. "Localisation is really important to catch the attention of our Asian customers. It's all about making buying easy for them. The introduction of Alipay (a China-based online and mobile payment provider) has been a huge success and has increased inflight sales on our Chinese routes. We are also making efforts to localise the tone of voice of our marketing and to gain ground in local platforms such as WeChat."
Despite this focus on tapping into local destination markets, Nevanlinna asserts that it is important for the airline to maintain a Nordic theme. "We are a Nordic carrier and it is important that all aspects of the inflight experience reflect our heritage. Our retail offering is a nice mix of luxury travel brands and local Nordic ones."
Finnair won the FTE Ancillary Gold Award at last year's FTE Ancillary event in Dublin, in recognition of its outstanding work in using technology to increase ancillary revenues. "We aim to make ancillaries available in all of our digital touchpoints," explains Nevanlinna. "In the last year we have focused especially on IFE and the Finnair app and have just launched Sky Bistro ordering on the IFE system. Other milestones in the past 12 months include the launch of an onboard Duty Free catalogue on the IFE system and the introduction of personal ancillary recommendations on the Finnair website."
Ancillary opportunities and goals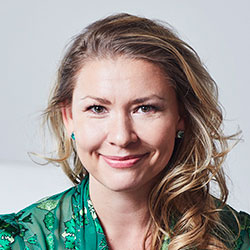 "We are committed to developing and improving our ancillary offering and we are keen to work with partners who share our vision and drive for continuous development," continues Nevanlinna. "There is still a lot of unrealised potential in inflight sales when it comes to digital inflight touchpoints. Customers want to tailor their travel experience and we need to make sure they can use the time onboard, for example, to book a taxi from the airport or reserve a business upgrade for their return flight.
"In the near future, we are looking into further diversifying our product portfolio, based on customer needs, simplifying the options with bundling possibilities and "glocalising" our product offering to ensure relevant options for our diverse customer base," says Nevanlinna. "We also believe that, in the future, ancillaries will not only be there to make the travel experience better but will provide value in the customer's daily lives outside of travel as well. Tailored options for travel experience will remain, but there will be more options to help customers make their daily lives easier and smoother.
"On the digital, sales, marketing and distribution side there are multiple trends and developments ongoing both industry wide and within Finnair. These have the goal of making it easier for the customer to find relevant products in the right channel at the right time, and to choose their preferred payment method – which can be localised to the customer's needs. There will be more platforms and aggregators distributing both flight tickets and ancillaries, and we need to be aware of them and develop the best solutions for our customers.
"There are multiple trends we are following, including: the change in behaviour when it comes to access versus ownership, which might include purchasing access to items or exclusive intangible experiences instead of owning something; self-improvement and sustainable choices, with people becoming more interested in improving their physical and mental health, learning new skills, and doing their part in protecting our planet, possibly through the use of sustainable and healthy food or supporting local service providers; and personalisation in the post-demographic era, offering services to growing economies and recognising individual customer needs and providing options to cater for them."
Nevanlinna continues: "Other trends include: the use of data in a transparent way, with data privacy (e.g. GDPR) considered, to create a better service offering, recognising the customer regardless of the touchpoint and simplifying the customer journey, which could involve the help of artificial intelligence (AI) and machine learning; and the use of augmented reality (AR) or virtual reality (VR) and other technologies for simulating products or marketing activities."
Finnair's Sari Nevanlinna will speak in a session entitled "Increasing revenues during the day of travel and while the traveller is away on their trip" at Future Travel Experience Ancillary 2018, 6-8 June, Dublin.