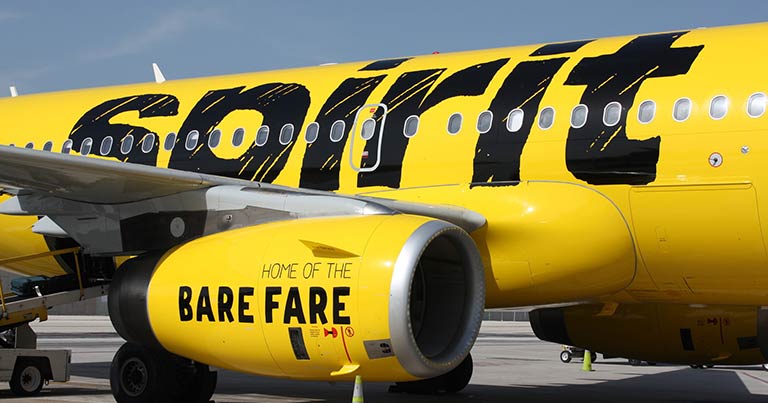 Ultra low-cost carrier Spirit Airlines has revealed that it will install Wi-Fi across its fleet by summer 2019. The airline has selected Thales Group as its inflight connectivity partner.
Spirit says that its onboard Wi-Fi is projected to provide service coverage immediately for 97% of its routes upon entry into service. It will offer high-speed web browsing and streaming options starting with an "average price of $6.50", although the actual cost will vary depending on the route and demand.
"We're thrilled to enhance the inflight guest experience with the addition of new-generation Wi-Fi," said Ted Christie, Spirit Airlines' President. "By next summer, every plane in our fleet should be fully equipped to keep our guests connected in the skies. It's just one of the many investments we've made and will continue to make for our guests."
Christie also explained that Spirit is planning a number of other enhancements as part of its pledge to improve the passenger experience.
"We understand that flying for as little money as possible is only part of our promise," he said. "We promise to go further. We'll continue to listen to our guests, and they'll continue to see our dedication to improving service for them. We'll keep adding exciting new destinations, improving our check-in process, frequent flyer programme and inflight experience, as well as continuing to dedicate ourselves to give back to the communities where we live and work."
"Our promise is to keep going, to keep improving, and to invest in our guests," said Christie. "We intend to improve our guests' experience every chance we get."