Spirit Airlines recently announced that it will become the first ultra-low-cost carrier (ULCC) in the US to provide Wi-Fi connectivity to its passengers. FTE discussed the airline's plans for introducing onboard Wi-Fi, along with its other strategies for offering an impressive inflight experience, with Lania Rittenhouse, Vice President, Inflight Experience, Spirit Airlines. Rittenhouse, along with her colleague Bobby Schroeter, Vice President Sales & Marketing, will also be speaking at Future Travel Experience Global 2018, taking place in Las Vegas between 10-12 September.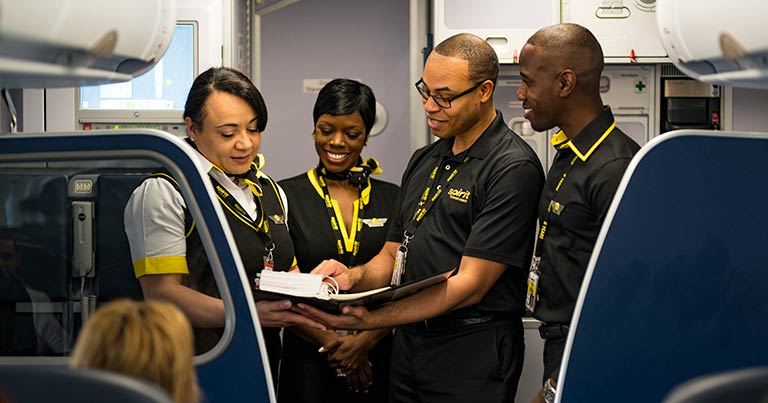 "Safety is our top priority, and ultra-low fares continue to drive our brand promise. That said, we understand that flying for as little money as possible is only part of our promise," explains Rittenhouse. "We are constantly listening to our guests to determine ways to improve and enhance the 'Guest' experience. We'll keep adding exciting new destinations, improving our check-in process, building a better frequent flyer programme and inflight experience, as well as continuing to dedicate ourselves to give back to the communities where we live and work.
"We have the newest fleet of aircraft in the US and will be the first ultra-low-cost carrier in the country to offer next-generation Wi-Fi on its entire fleet," continues Rittenhouse. "Spirit guests will be able to watch, stream, surf and text from 30,000 feet giving even more options to enhance their inflight experience."
Spirit's chosen Wi-Fi solution is a Thales Group product. "This is a very advanced, high-bandwidth product that will provide speeds similar to those experienced in the home," says Rittenhouse. "Spirit will offer high-speed web browsing with an average price of $6.50 per flight with a streaming option at an average price of $9.00. Installations will begin in November, and the entire fleet is expected to be finished by Summer 2019. High-speed web and streaming connectivity were the most important inflight entertainment options to our Guests, so we are starting with that, but we will be looking at additional options like movie downloads and live TV in the future."
Fit Fleet™ and Spirit Signature Service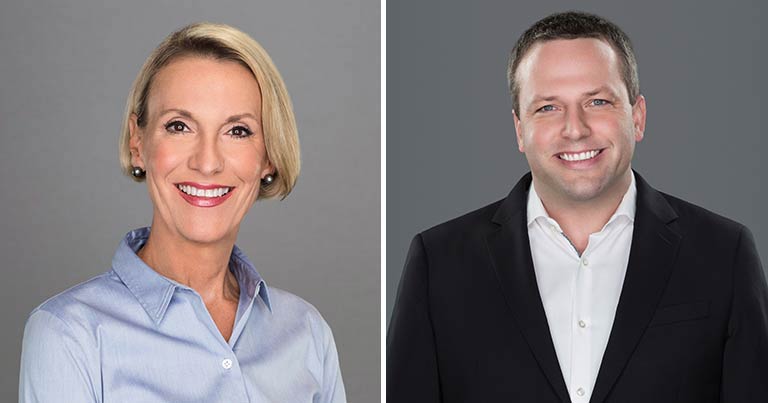 The introduction of Wi-Fi is not Spirit's only strategy for improving the onboard experience. Rittenhouse also highlights the airline's 'Performance Promise'. "This is our commitment to get Guests to their destinations on time. Spirit is one of the top airlines for on-time performance, according to US Department of Transport (DOT) statistics over the past several months.
"We have added 12 brand-new aircraft in the last six months to our Fit Fleet™ to get Guests where they are going safely and reliably. We know our Guests love new, clean aircraft. We take great care of our aircraft with our robust cleanliness programmes, and our growth means we continue to add to our fleet every month. We currently have an all-Airbus fleet of 119 aircraft. That includes 31 A319, 53 A320ceo, five A320neo, and 30 A321ceo aircraft. The average age of our fleet is just over five years old."
"We are committed to improving every aspect of our Guests' journeys based on feedback," adds Rittenhouse. "To improve the Guest experience throughout their journey, we partnered with a world-class hospitality leader to create a Common Purpose and a fresh set of service standards which we call S3, or Spirit Signature Service. Our entire inflight team has been through this service training, and it is beginning to move through our airport stations and the rest of the organisation. This commitment to service has had a great impact on the Guest experience. Thanks to these dramatic improvements, our Guest satisfaction scores have reached an all-time high."
Rittenhouse also highlights the airline's 'À La Smarte' initiative. "This is the commitment to give our Guests more choices when it comes to how they fly and how they save. Spirit's latest technology initiatives allow Guests to have more control over their booking, check-in and travel experience, including a mobile-friendly website, Spirit Check-In App, new airport kiosks and self-bag tagging."
Spirit Airlines' Lania Rittenhouse, Vice President, Inflight Experience, and Bobby Schroeter, Vice President Sales & Marketing, will be speaking at Future Travel Experience Global 2018, which will take place in Las Vegas between 10-12 September. They will deliver a joint presentation entitled: "Invest in the Guest: How Spirit Airlines transformed itself by providing not only a low price but also a great value". Find out more on the FTE Global 2018 website >>