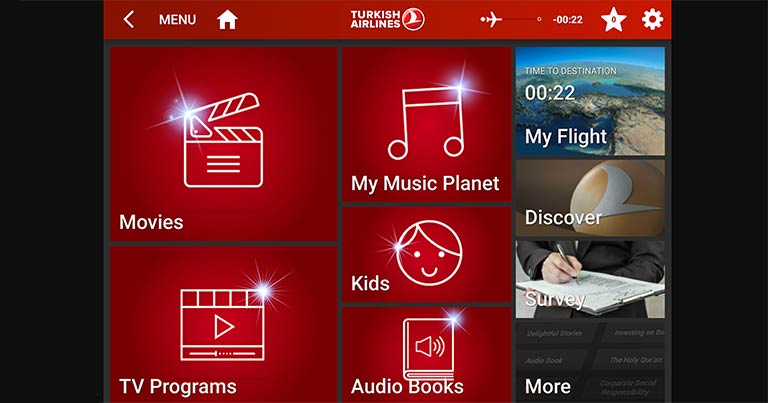 Turkish Airlines has introduced its new wireless inflight entertainment (IFE) system, which has been developed in cooperation with Turkish Technic Inc. and Havelsan.
Passengers will be able to connect to the IFE system via their personal electronic devices. The IFE platform will now be rolled out on the airline's 44 narrow-body aircraft that do not have embedded IFE.
To connect to the wireless IFE system, passengers must first download the "Wi-Fi Entertainment" app. Once onboard, they will be able to access content via the app and will also be able to view content on their laptops via the Google Chrome browser. The platform offers access to over 250 films, 700 TV shows, 2,000 music albums, and other media content.
Turkish Airlines' Chairman of the Board and the Executive Committee, M. İlker Aycı, expressed his pride that the flag carrier has implemented this Turkish-created wireless IFE system. "We believe that these kind of steps have great importance for the development of Turkish Civil Aviation," he said.
"We keep striving to make our passengers' entire journey more enjoyable with our passenger satisfaction focused approach. We are pleased to increase the availability of inflight entertainment in our fleet to 95% by launching this new system, which will enable passengers on our international flights to connect to the Wi-Fi network via their personal electronic devices, and display the media content, specially designed for this system."