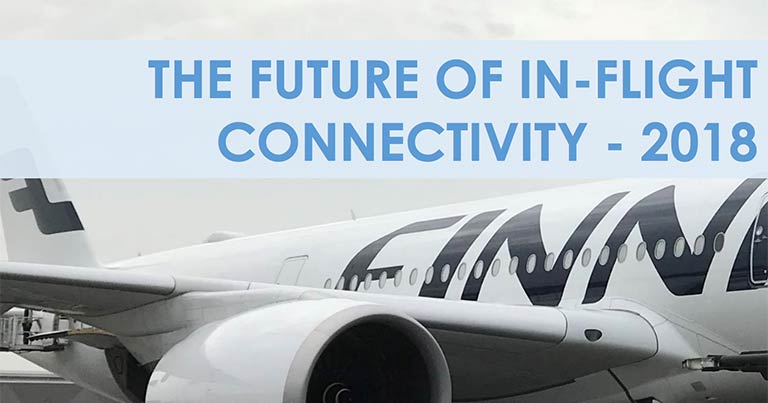 Almost four in 10 commercial aircraft globally will be equipped with inflight Wi-Fi services by the end of 2018, according to market intelligence company, Valour Consultancy.
The number of airlines rolling out inflight connectivity (IFC) continues to rise, with Valour's quarterly tracker indicating there were 90 carriers offering passenger Wi-Fi at the end of March 2018. The company anticipates the number of aircraft with IFC will reach almost 21,000 by the end of 2026, up from approximately 7,500 today.
"There is clearly a substantial opportunity for the value chain with many aircraft outside of the US yet to be equipped," said report author, Daniel Welch. "Even in saturated markets like North America and the Middle East, which together account for 70% of all connected aircraft today, many early adopters are in the process of upgrading ageing technology in search of a better passenger experience."
Valour forecasts 60% of IFC installations that occur in 2026 will be line-fits; a far cry from 2010 when IFC was a near 100% retrofit market.
Despite the encouraging outlook, the report highlights several hurdles that must be overcome or avoided to prevent installations falling below expectation. One example is the launch delays that can dampen growth in the market.
Other well-documented factors such as cost, service consistency and poor passenger take-up also need to be addressed to win over carriers yet to be convinced of the benefits of IFC. Welch said: "The consistency in service performance is still not where airlines need it to be to deliver the desired passenger experience and high ongoing fees make it difficult to offer session passes at a reasonable price, let alone for free.
"As a result, take rates under a paid model continue to sit between 5-8% which is a big issue for airlines looking to generate ancillary revenues from Wi-Fi. Low-cost carriers and airlines in price sensitive markets will need to see more being done around these issues before connecting their fleets."