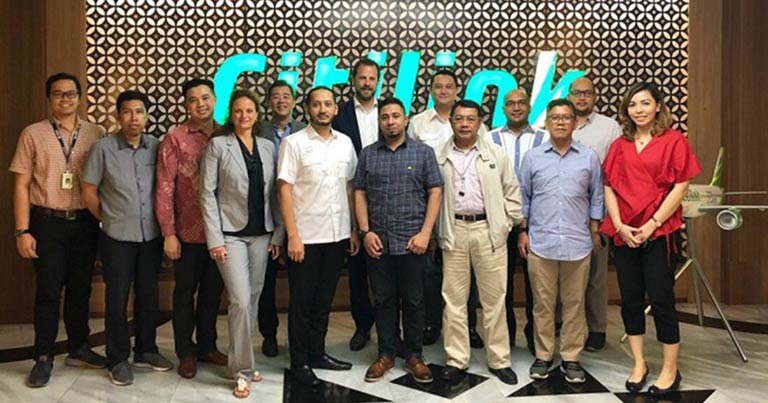 Indonesian low-cost carrier Citilink has confirmed that it will install Inmarsat's high-speed GX Aviation inflight connectivity solution on 50 Airbus A320s. The announcement comes after the parties signed a Memorandum of Understanding (MoU) earlier this year.
Inmarsat has signed a contract with Mahata Aero Teknologi (MAT), an Indonesian wireless technology provider, to deploy GX Aviation on the LCC's aircraft, and will also partner with Lufthansa Systems and Lufthansa Technik to implement a bring your own device (BYOD) connectivity offering for passengers across the Citilink fleet. This BYOD solution will allow the airline to tap into various inflight entertainment (IFE) and e-commerce opportunities.
Juliandra Nurtjahjo, President and CEO of Citilink, said: "As a modern, digitally-focused airline, it's imperative that we offer our passengers a world-class inflight Wi-Fi service.
"We are confident that the combined strengths of Inmarsat, MAT, Lufthansa Systems and Lufthansa Technik will ensure we deliver gold-standard broadband onboard all of our flights."
Philip Balaam, President of Inmarsat Aviation, commented: "Citilink's adoption of GX Aviation, and signing of this contract mere months after the MoU, are testament to both the importance of inflight connectivity to passengers today and Citilink's confidence in our solution."