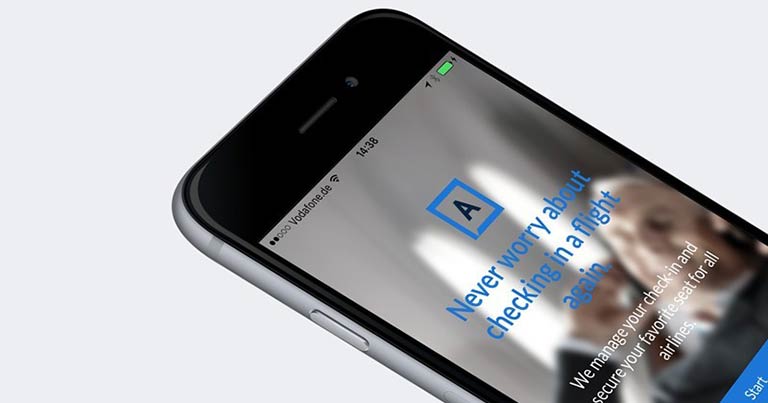 AirlineCheckins, the airline-wide online check-in assistant developed by Lufthansa Innovation Hub, now offers a variety of new features including onboard Wi-Fi access.
Today, more than 40,000 registered users from 132 countries are automatically checked in on over 220 airlines worldwide via AirlineCheckins. Their individual seating preferences, accompanying travellers and frequent flyer programme membership details are taken into consideration. The service works for any airline offering online check-in. Once a person registers for AirlineCheckins free of charge, they don't have to worry about checking in themselves manually.
Following the launch of an app for iOS and Android devices in June, AirlineCheckins is now being expanded into a more comprehensive travel service for frequent travellers.
"The check-in was an obvious gateway for us to reach frequent business travellers," explains Kristian Weymar, Venture Development Manager and Project Manager at Lufthansa Innovation Hub. "Now that we have solved this problem, we are now systematically expanding our product range along the travel chain. At first, the focus will be on the more efficient use of travel time, which includes unlimited connectivity in the air and status-independent access to airport lounges."
Based on the feedback of over 2,500 registered users, AirlineCheckins is now available in three different versions.
AirlineCheckins Free includes the usual check-in service and remains free of charge. Up to two check-ins per month are carried out automatically for registered users.
AirlineCheckins Basic includes an unlimited number of automatic check-ins and real-time flight information and updates. The package costs €4.99 for three months and ends automatically at the end of the time period.
In addition to an unlimited number of check-ins and real-time flight information, the third option, AirlineCheckins Plus, contains two further added values. Firstly, users have unlimited Wi-Fi access onboard 36 airlines, including Air France, Eurowings, KLM, Lufthansa, SWISS and American Airlines, as well as 42 million Wi-Fi hotspots worldwide. This has been enabled by a partnership with iPass. Once a customer has selected and paid for a Plus package, they will receive a confirmation email with a username and automatically generated password, which they can use to connect to inflight Wi-Fi networks via the iPass app. Alternatively, they can use their existing iPass credentials.
Secondly, Plus users will receive up to 20% discount on entry to over 370 lounges at a number of the world's busiest airports. Lounges can be used regardless of membership or status for affiliated frequent traveller programmes.
The AirlineCheckins Plus option costs €29.99 for a total of three months and ends automatically. During the initial phase, availability will be limited to 2,222 users. The decision to make any changes or to continue the packages beyond the test phase will be entirely dependent on user feedback.