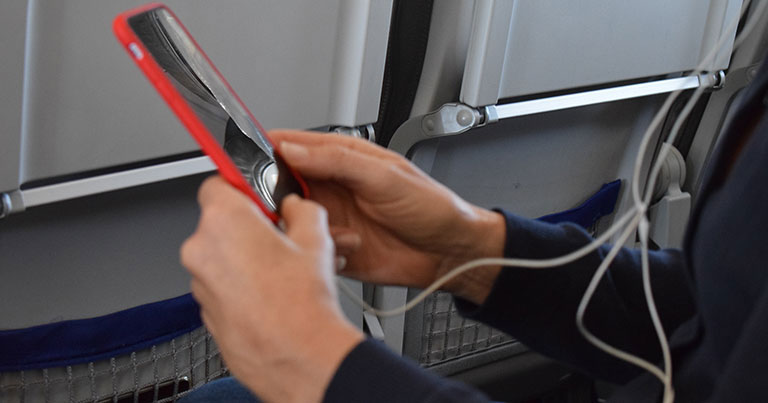 Indian low-cost carrier SpiceJet has launched 'SpicEngage', a complimentary inflight entertainment system (IFE), to offer passengers access to a range of entertainment content at no extra charge.
SpicEngage has been strategically designed with attractive and creative content aimed at an audience across all ages. Passengers can easily access SpicEngage on their handheld devices by following a few easy steps. The system is available onboard all of SpiceJet's domestic and international flights.
SpicEngage hosts a plethora of content broadly classified under five categories – Watch, Play, Explore, Read and Eat. In the 'Watch' section, flyers will be able to watch cartoons, popular web series, stand-up comedy videos by popular artists and short movies.
The 'Explore' section offers a platform for travel and lifestyle enthusiasts with tips and guidance on fashion, tours and beyond. This section features some of SpiceJet's compelling offerings like Spice Vacations – a travel portal that recommends deals on flights and hotels – and SpiceStyle, an e-commerce portal that features in-house fashion brands among many others. The 'Read' section offers content for travellers who prefer to keep themselves informed with the latest in the aviation industry. The section also offers city guides for passengers interested in city tours.
To connect to SpicEngage, passengers just need to put their device on airplane mode, turn on the Wi-Fi and connect to 'SPICENGAGE', and then open the browser to explore the content.