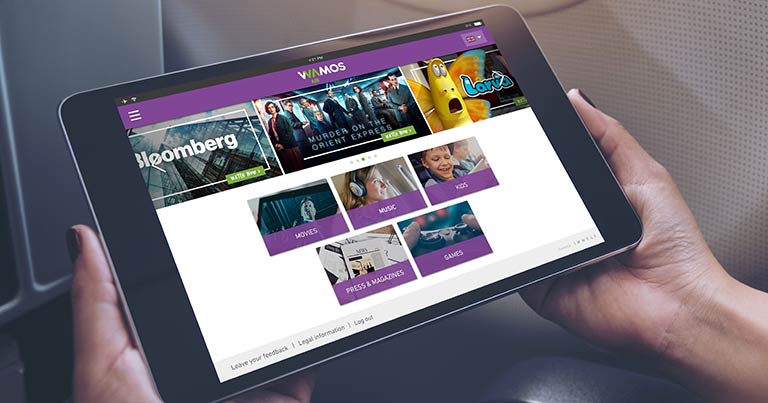 Madrid-based Wamos Air has partnered with Immfly to launch a new in-flight entertainment (IFE) and digital services platform.
The platform, available on the airline's 747-400 and named 'Wamos On Air', allows passengers to access a range of content and services via their personal electronic devices. The portfolio of content includes movies, TV shows, newspapers, magazines, music, games and dedicated children's content.
Jose Ignacio Hernández, Director of Onboard Services at Wamos Air, said: "We are pleased to announce the implementation of Immfly's solution on all our scheduled flights. As a long-haul airline we are permanently driving for solutions that improve our passengers' onboard experience and we are convinced Immfly is the perfect co-pilot for this ongoing project."
Vincent Tomasoni, Chief Customer & Digital Services Officer at Immfly, said that the partnership with Wamos Air highlights Immfly's credentials on long-haul, as well as short-haul, flights.
"Immfly is equally ideal for long-haul airlines, where due to the flight duration there is more to do and innovation to offer. We are certainly very happy with the fact Wamos Air has trusted its digitalisation with us," he added.