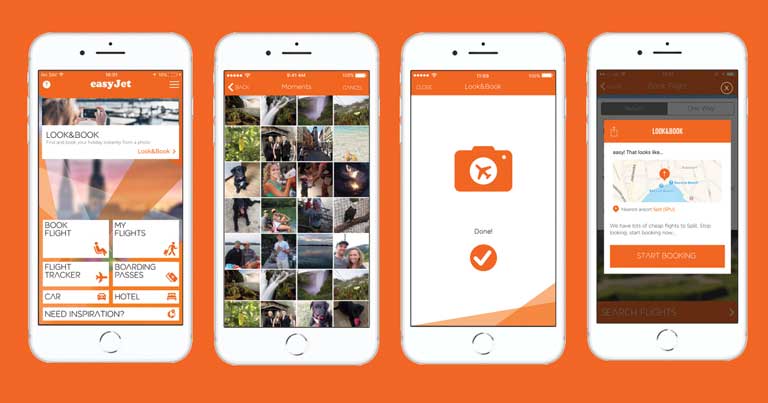 easyJet has unveiled a new app feature that allows customers to search for and book flights using just a photo of a destination.
To use the new feature, passengers can simply take a screengrab of a destination they have seen on Instagram and then upload the image to Look&Book in the easyJet app.
The feature uses advanced image recognition technology to identify the location and match the photo to easyJet's destinations on offer throughout Europe. It not only recognises the destination, but also suggests the nearest airport and pre-populates the booking form with these details. The feature has been created in partnership with creative agency VCCP and Travelport Digital.
Daniel Young, Head of Digital Experience at easyJet, commented: "Look&Book will help people to further explore Europe with ease and open up new destinations and previously hidden holiday locations for a range of customers. It's fantastic how technology is enabling us to enhance and streamline the customer search and booking experience."
Cormac Reilly, Vice President, Traveller Engagement Solutions at Travelport, added: "We are extremely proud of the work we do with the easyJet team to ensure its award-winning mobile solution continues to lead the industry. This new feature unites mobile technology with social media, two areas that are playing an increasingly significant role in shaping the traveller experience, to deliver an inspiring new way to book travel. We look forward to continuing to explore new ways to further enhance the value the easyJet app provides to today's hyper-connected traveller."