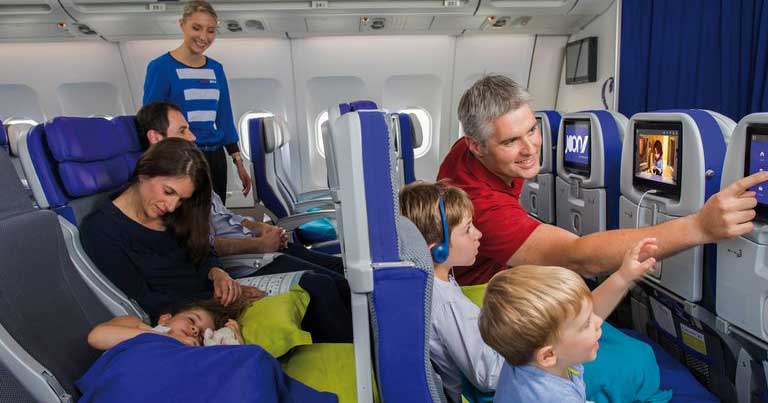 Air France subsidiary Joon has launched a new seating concept targeted at families travelling long-haul. The innovative product, called Cosy Joon, includes modular seats that can be transformed into a bed or play area for children.
A total of 16 Cosy Joon seats are available on each long-haul flight on the airline's Airbus A340s. The child's seat headrest can be converted into an additional seat to fill the space between the rows of seats, creating a cosy area for sleeping or playing.
The airline's younger customers can now enjoy a surface area of approximately 105cm x 76cm on two adjacent seats. An overlay mattress and a seat belt extension are also provided by the crew.
The product is available to families with one adult and two young children, or two adults and two young children. They can book the seats up to 55 hours before flight departure for a surcharge of €20 per seat.
Flying Blue Silver, Gold and Platinum members can book Cosy Joon free of charge, while other customers can also do so subject to availability when checking in online 30 hours before departure.
Dubbed the "new generation of travel by Air France", Joon has introduced a range of other initiatives such as à la carte in-flight catering, original in-flight entertainment content, and multiple innovative partnerships.