Last year saw two major events take place that opened a new chapter in aviation. The first was the introduction of Qantas' 17-hour Kangaroo route from Perth to London. The second: Singapore Airlines' relaunch of the world's longest non-stop commercial flight from Singapore to New York, a journey that takes 17 hours 52 minutes.
While the latest aircraft models are designed with the passenger's comfort in mind, sitting at 35,000 feet above the ground for nearly 18 hours can be a rather uncomfortable experience. To enhance comfort in the air, airlines have been investing in innovative initiatives, combining science, culinary innovation, meditation and technology.
Wellness cuisines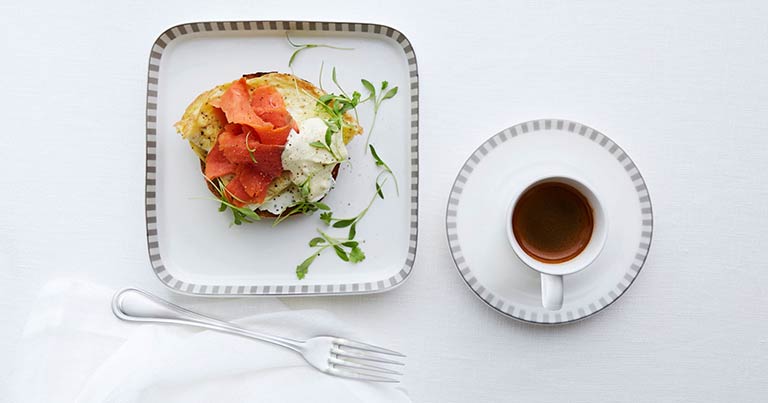 In the build-up to launching the world's longest non-stop commercial flight, Singapore Airlines partnered with US wellness brand Canyon Ranch to develop science-based strategies to enhance cabin ambience for rest and relaxation, and general wellbeing. The inflight wellness strategy focuses on three components – wellness cuisines, rest and relaxation, and guided stretching exercises.
Developed by Canyon Ranch's chefs and nutritionists, the food offer takes into consideration the longer flight duration with less body movement and provides hydration and nutrition, combined with bold flavours and textures.
However, Singapore Airlines is certainly not the first airline to offer healthier food options onboard. For instance, Alaska Airlines earned first spot in the 2018 Diet Detective's annual airline food investigation rankings of North American onboard food service. The airline was praised for its new seasonally-inspired Main Cabin food and beverage menu, which includes fresh, local ingredients. Meanwhile Delta Air Lines was also highly recognised for its "fresh approach to dining".
Cabin lighting and innovative technology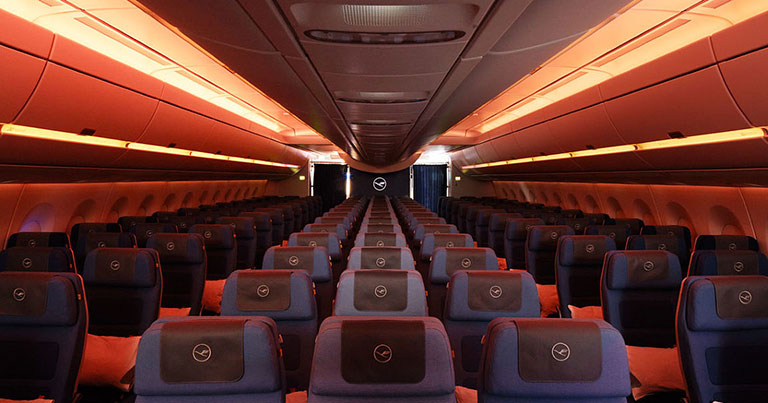 The use of lighting has also proved effective in the cabin to boost passenger comfort. In 2017, Lufthansa became the first airline in the world to use a range of different onboard lighting settings on its A350-900, which are designed to fit passengers' day- and night-time biorhythms.
Panasonic Avionics serves as a great example of an innovator in this space. The tech company recently launched a solution set, aptly named Wellness, as part of its inflight entertainment and communications (IFEC) platform, NEXT. The Wellness solution includes Premium Seat Lighting, Active Noise Control, and nanoe™ air technology. The Premium Seat Lighting tailors the passenger's lighting experience to different phases of the flight. Panasonic Avionics claims that this could improve both their health and wellness onboard. Specialised sleep and wake algorithms ensure passengers have the best possible rest inflight and awake refreshed and at their body's own pace. Lighting scheduled during meal services is optimised to improve food colour saturation, while reading lights are designed to reduce eye strain for passengers.
Active Noise Control provides passengers with a more comfortable and restful sleep onboard long-haul flights by reducing background noise, with no headphones required. It can reduce ambient noise at the seat by up to 15dB, and is optimised for the 80-400Hz frequency range with no impact on human voices. The technology is adaptable to each seat configuration and will calibrate automatically to a passenger's seat inflight.
nanoe™ deodorises the air in the cabin and around a passenger's seating area by applying low voltage to moisture which bursts into nano-sized electrostatic atomised particles at a rate of 480 billion nm particles per second. It also neutralises air and surface viruses, bacteria, moulds, and pet-related allergens.
David Bartlett, Chief Technology Officer of Panasonic Avionics Corporation, said: "Our airline partners are actively researching new ways to enhance passenger wellbeing, especially on long-haul flights. As responsible partners to the world's leading airlines, our mission is to leverage the latest advancements in technology to improve the passenger experience on board all Panasonic-equipped aircraft. nanoe™, Active Noise Control and Premium Seat Lighting represent the first set of solutions that we believe will dramatically enhance the flying experience."
Meditation techniques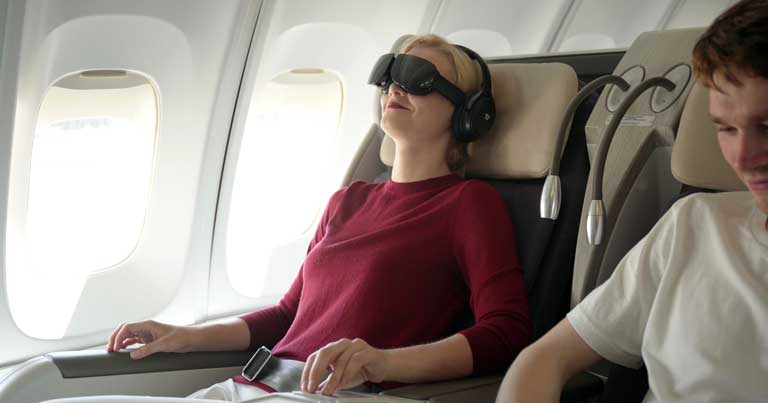 Working with wellbeing and mindfulness meditation companies, airlines have recognised meditation as a great tool to combat travel-related stress. Moreover, with more aircraft being equipped with inflight entertainment systems, meditation videos are becoming increasingly popular.
Last year, Virgin Australia announced a new partnership with Smiling Mind, one of the leaders in wellbeing and mindfulness meditation. The new service, which is expected to launch in early 2019, will provide all Virgin Australia guests with access to Smiling Mind guided meditations via the inflight entertainment system. Also, the airline will support passengers who experience travel-related anxiety before they fly, providing personalised communication in the lead up to their journey, as well as face-to-face interactions while onboard the aircraft. Cathay Pacific also offers inflight yoga videos in harmony with its 'Life Well Travelled' campaign.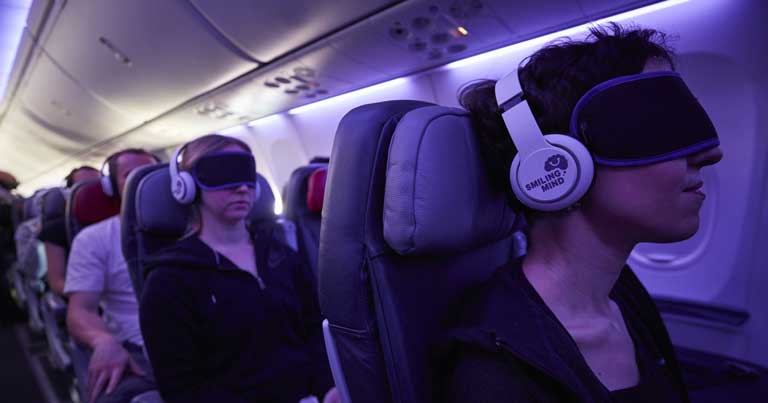 Meanwhile, Qantas has introduced its first inflight meditation video series, using aerial footage of Australian landscapes to help passengers relax, while Air France has partnered with mindfulness mobile app Mind to offer passengers the chance to relax onboard through meditation, available on individual screens on long-haul flights, and through the Air France Play app at all times.
For some passengers, the "sit back, relax and enjoy your flight" phrase is easier said than done and flying can be a nerve-racking experience. Tech startup SkyLights, a member of the FTE Startup Hub, is leveraging immersive experiences to help passengers have a stress-free experience. Last year, the company added 'fear-of-flying' relaxation videos from air wellness company Mataki Group to its Allosky VR IFE catalogue. The videos feature an aircraft pilot and flight-phobia expert, Mathieu Leroy, who draws on human factor and neuroscience techniques to put passengers at ease during their flight.
So, while the industry is growing, its competitive nature will continue to push airlines to invest in new technologies, aircraft, and innovative amenities to elevate the customer experience. It is exciting to think of what travel will look like in the years to come as more new inflight experiences are drawn from a wide range of partnerships with health, technology and wellness companies.