A total of 94 entries from 22 countries have been shortlisted for the 2019 Crystal Cabin Awards, for which Future Travel Experience is a Media Partner, marking a new record for the sixth consecutive year. More than 100 submissions were received for the first time in the history of the award.
The awards cover eight categories including Cabin Concepts; Cabin Systems; Inflight Entertainment and Connectivity; Greener Cabin, Health, Safety and Environment; Material & Components; Passenger Comfort; Hardware; University; and Visionary Concepts.
An international jury of 27 expert members will select three finalists in each category, which will be announced at the beginning of March. The finalists will be able to pitch their concepts to the jury at this year's Aircraft Interiors Expo in Hamburg. Among this year's entrants are airlines, suppliers, universities and major aircraft manufacturers.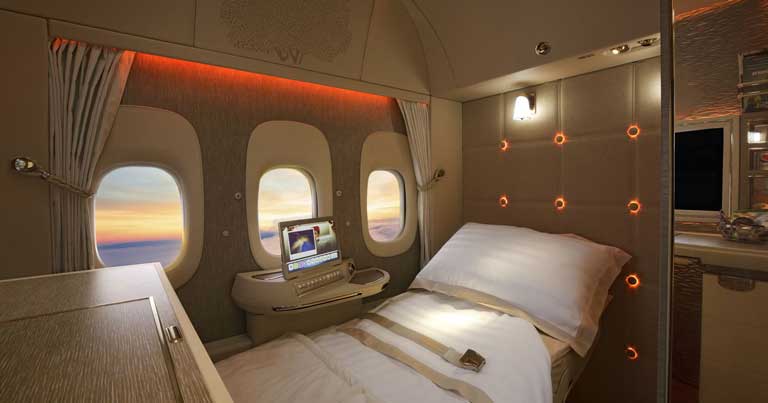 Taking luxury and privacy to the next level, among the shortlisted airlines is Emirates with its new First Class Private Suites on the Boeing 777.
However, despite such high-end ideas as the Emirates suites, fewer long-haul flights are offering First Class, as we observe a shift towards Business Class. Recent trends suggest that business passengers are more interested in calm and relaxation during their flight than in luxury. A good example of how the industry is responding to these changing trends can be seen on the shortlisted entries from Panasonic. The technology company has equipped a Business Class sleeper seat with its latest wellness technologies, including noise control, mood lighting and nanoe air filtration system.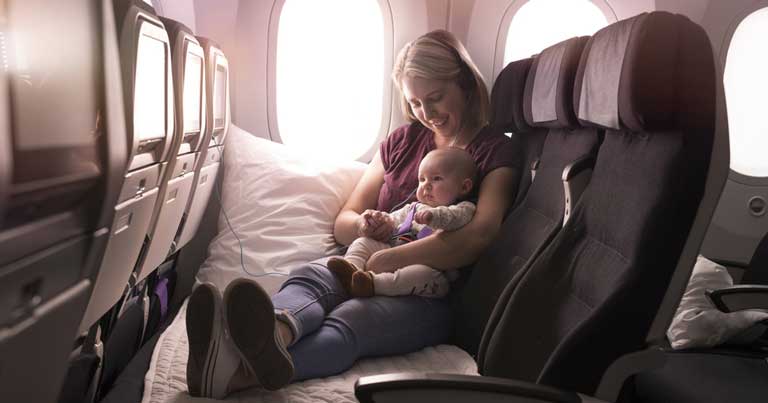 A number of shortlisted ideas shows that airlines are also aiming at enhancing the passenger experience in economy. The spectrum ranges from ergonomically adjustable long-haul seats from Recaro to a self-service counter for snacks and drinks from Collins Aerospace. For instance, the Flex Duet solution, created by Collins Aerospace, can be folded out from partitions in front of the aircraft door during flight, giving a purpose to otherwise wasted space.
Also rethinking confined spaces is Krüger Aviation, which has introduced the Future Lavatory, in co-operation with zweigrad Design. The new toilet cabin concept requires the same amount of space as conventional aircraft lavatories but is much easier to use and includes a baby change table and an extra seating area for getting changed before landing. Meanwhile, Air New Zealand has also been shortlisted for its Economy Skycouch™ concept.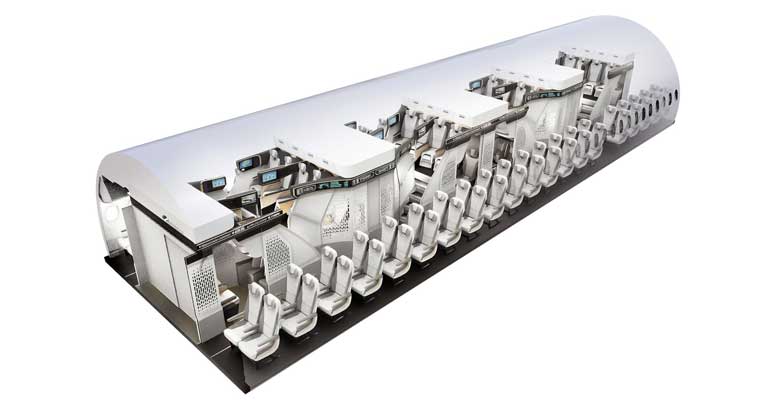 A number of submissions also focus on revolutionising the cabin layout. For example, a student at Korea's Hongik University, working in collaboration with seat manufacturer Adient, has proposed a new concept called "1 for all", which interweaves the various seat classes to achieve the maximum possible use of space, meaning that passengers may find themselves next to one another or even above or below one another. A contrasting concept bringing passengers together is the Ultraflex-Zone from AIM Altitude, allowing passengers of all travel classes to use the snack bar, relax in lounge chairs, or even use yoga zones. This is a response to the trend towards ultra-long-haul flights such as Qantas' London to Perth route.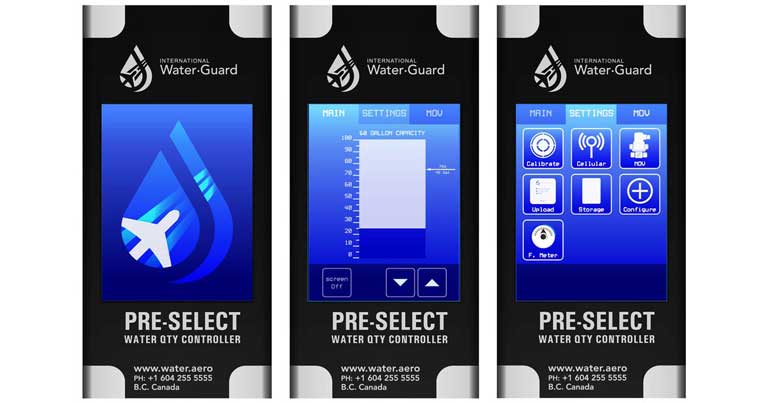 As well as a focus on the passenger experience, the awards are also recognising the industry's efforts to explore ways to reduce CO2 emissions. Among the finalists is Canadian company International Water Guard, which has developed a system allowing crew to check the fill level in a matter of seconds while on the ground, and to specify the refill level in five percent steps. The "Essential" sleeper seat for Business Class, by supplier Safran, has also been shortlisted as it has no heavy mechanical components, relying instead on innovative cushion forms. This results in 25% less weight and almost 20% more space for the passenger.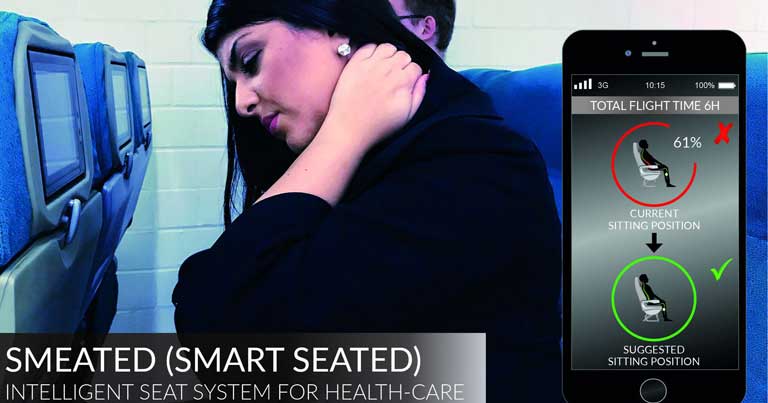 New possibilities for airlines and service providers, created by mobile connectivity are also being explored, as demonstrated by a concept from the University of Cincinnati. Passengers can use their smartphones to order a meal from one of the restaurants at the departure airport, which is then delivered to the airport at the gate and served hot during the flight. Smartphone technology can be used for health and comfort on long-haul flights, too. ACM has demonstrated this with its SMEATED (Smart Seated) intelligent seat system for healthcare. Sensors in the seat continuously monitor the passenger's posture and alert the app if there is a danger of back problems after landing. The app then advises the passenger on how to sit more ergonomically.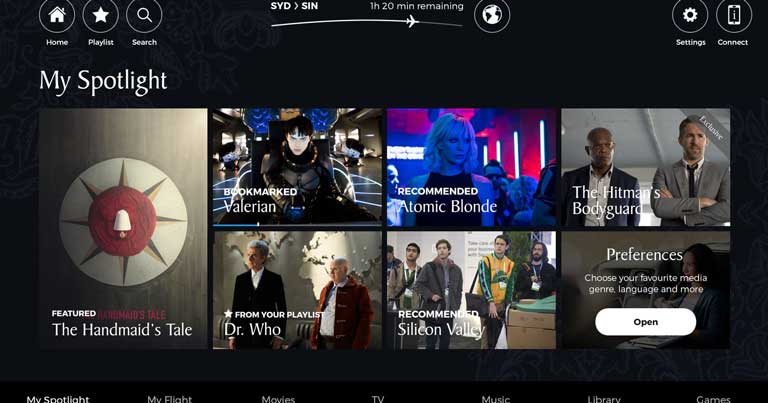 Another growing trend among the finalists is personalised in-flight entertainment (IFE) systems. myKrisworld from Singapore Airlines, one of the pioneers in IFE, and RAVE-Ultra system from Safran are among the stand-out entries in this field.
The full Crystal Cabin Awards shortlist can be found on the Crystal Cabin Award website.