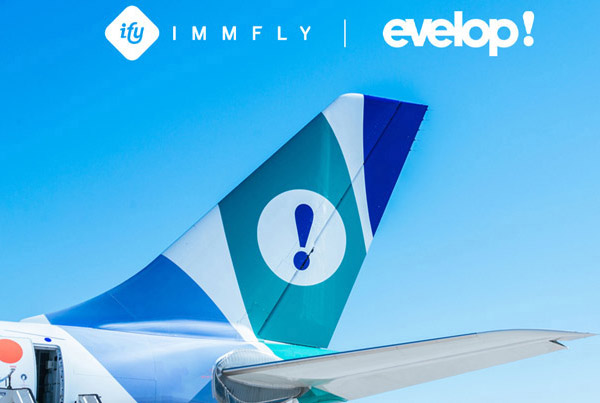 Evelop, owned by the Spanish Barceló Group, has become the latest carrier to partner with Immfly. In addition to the seatback inflight entertainment (IFE) screens that the airline is already equipped with, Evelop has decided to install a highly flexible digital platform through Immfly's Connected Digital Services and IFE.
As Evelop operates long-haul flights to holiday destinations such as Cancun, Havana, Varadero, Mauritius, Punta Cana and soon to Kenya and Zanzibar, providing a state of the art inflight digital services and entertainment platform for passengers will enhance the inflight experience. Installation of Immfly's platform is scheduled to start in April.
Immfly's platform enables passengers to use their own smart devices to enjoy premium curated content that doesn't rely on onboard internet connectivity delivering the fastest onboard streaming speeds.
Immfly already partners with major studios such as 20th Century Fox, and with other favoured content providers including the Financial Times, Bloomberg, Euronews, Cosmopolitan, National Geographic and many other premium brands. Moreover, the platform allows passengers to access valuable information during their flight – a 3D moving map, travel guides, offers for destinations activities, as well as various other services.
Bruno Claeys, General Director, Evelop, says: "We very much look forward to launching the Immfly digital services platform on board our aircraft. Immfly has demonstrated to the industry it delivers substantial benefits, and Evelop chose Immfly given the company is the clear leader in inflight digital services focused on enhancing inflight revenues and optimising costs."