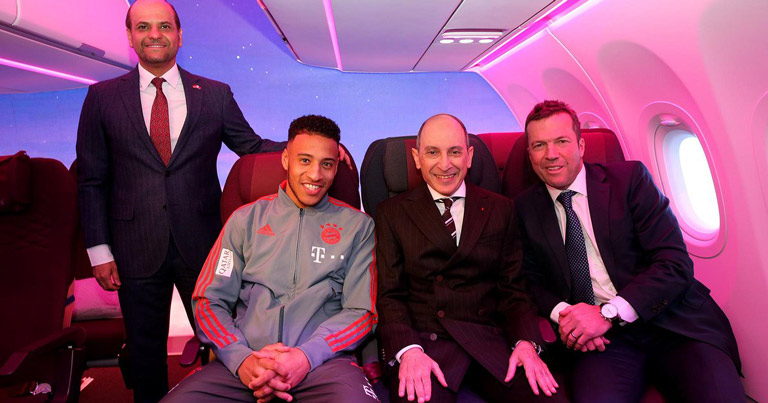 Qatar Airways has revealed its new Economy Class experience, which features a seat with a 19-degree recline angle, additional legroom, dual trays, 13.3-inch 4K inflight entertainment (IFE) screen, and type 'C' fast charging USB port. The airline's new inflight dining experience, Quisine, was also unveiled and features all new retail-style tableware and a new menu offering more choice.
The new Quisine dining experience also supports the airline's efforts to go green, as the new Economy Class proposition sees a significant increase in recyclable and biodegradable products and a reduction in single-use plastic.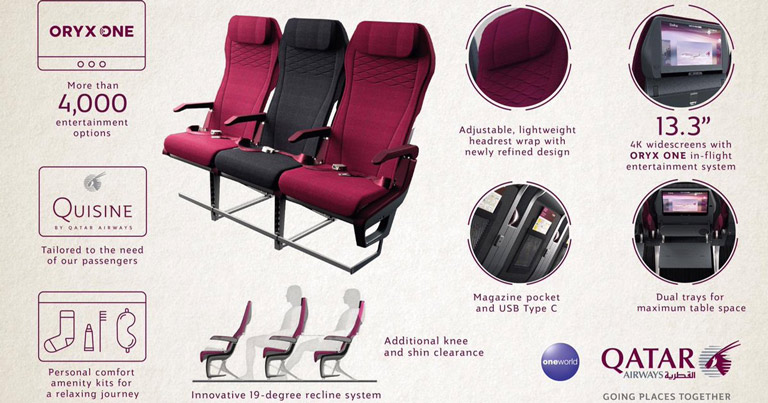 Economy Class passengers will also be able to enjoy improved Wi-Fi connectivity – up to 10 times faster broadband, according to the carrier – as well as more than 4,000 entertainment options on Qatar Airways' Oryx One IFE system.
H.E. Akbar Al Baker also revealed an array of forthcoming global destinations the airline will launch in 2019, including Lisbon, Malta, Rabat, Langkawi, Davao, Izmir and Mogadishu.
He said: "We are very pleased to reveal our new Economy Class experience here at ITB, proving that our commitment to providing the very finest experience extends to all of our passengers, not only those in Premium class. Our new Economy Class seat, with its redesigned recline system and additional leg room, will ensure that our passengers in Economy Class arrive at their destinations feeling rested and refreshed.
"We are also tremendously excited to be adding seven new destinations to our rapidly expanding global route network later this year, and to be able to connect our passengers to anywhere in the world they wish to go."
The unveiling of the new Economy Class product comes two years after Qatar Airways launched its revolutionary Business Class Qsuite, as FTE reported here.