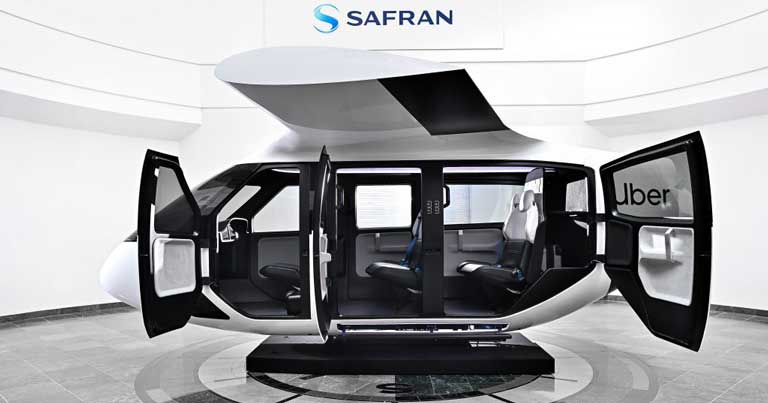 Safran and Uber have unveiled a cabin design for an eVTOL (electric vertical takeoff and landing) aircraft that is expected to ensure a consistent passenger experience regardless of the vehicle manufacturer.
The cabin design, named Mission Driven Cabin, is the result of months of intensive design and passenger experience studies, hosted at Safran Cabin's Design and Innovation Studio located in Huntington Beach, California, as well as consultations with multiple vehicle OEMs and regulatory bodies.
The complete, integrated cabin interior has been designed based on a common eVTOL specification to be adaptable to the varying envelopes of different OEM vehicle designs, while the interior will still feel familiar to passengers as Uber seeks to make air travel simple, safe, and accessible to all.
Designed around the mission of turning a typical 90-minute car ride into a 15-minute flight, the future vehicle will allow passengers to quickly travel point-to-point in crowded urban environments by going vertical.
Scott Savian, EVP of Design and Innovation Studio, Safran Cabin says: "Through the process with Uber, we had six full-scale mockups, with multiple iterations in each one, looking at the seats, liners, and window positioning. We don't want any excess weight or cost, but the mission also requires safety, a comfortable user experience, and a seamlessness of all the user interactions. So, while the cabin may be minimal in some ways, it's absolutely purpose built to the mission."