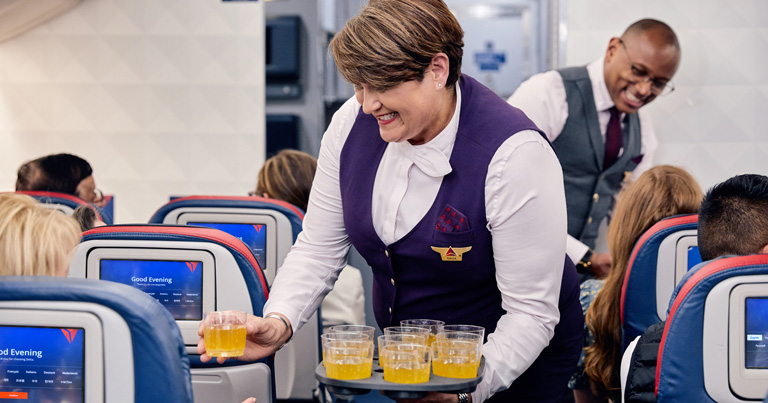 Starting this November, Delta Air Lines' customers will be able to enjoy a new Main Cabin experience, available on the airline's long-haul international flights, as well as select shorter international flights where Delta One or Delta Premium Select is offered.
As part of the experience, Delta will offer free "Welcome Aboard" cocktails featuring Bellinis to start, a hot towel service and mix-and-match options for premium appetisers and larger entrees. Customers can also select from a refreshed menu and enjoy their meal on a custom-designed dinnerware with upgraded cutlery, complete with a placemat. Larger entrees will feature new recipes inspired by Delta One dishes, while desserts will be served separately after meal service on most flights, along with a choice of coffee, tea, complimentary wine or water.
"This is about investing in every single customer who chooses Delta, no matter where they sit on the plane," said Allison Ausband, Senior Vice President — In-Flight Service, Delta Air Lines. "The thoughtful touches we're investing in throughout the new Main Cabin experience were designed by flight attendants with one goal in mind — delivering an exceptional experience that our customers will rave about and one that our team, the best in the business, is proud to deliver."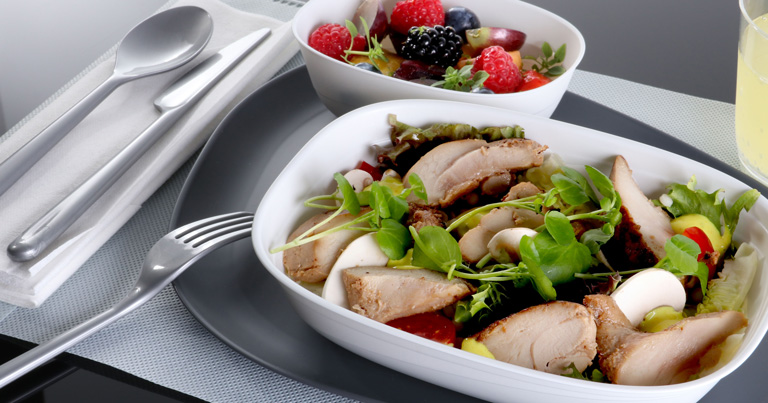 In addition to these enhancements, over the past several months, Delta has provided specialised training to its flight attendants, whose role has been elevated to include pre-flight introductions at the gate and personal greetings at the boarding door.
In addition to recently upgraded amenity kits, Delta will also be introducing more onboard enhancements such as new earbuds and headsets.
Delta's new international Main Cabin service is part of the airline's multi-billion dollar investment in the overall customer experience. In the past several years, the airline has made significant enhancements to the Main Cabin experience including free Main Cabin meals on select domestic coast-to-coast routes, free mobile messaging, free in-flight entertainment, upgraded Main Cabin snacks and drinks, access to Wi-Fi on nearly all flights and refreshed Flight Fuel food-for-purchase options.