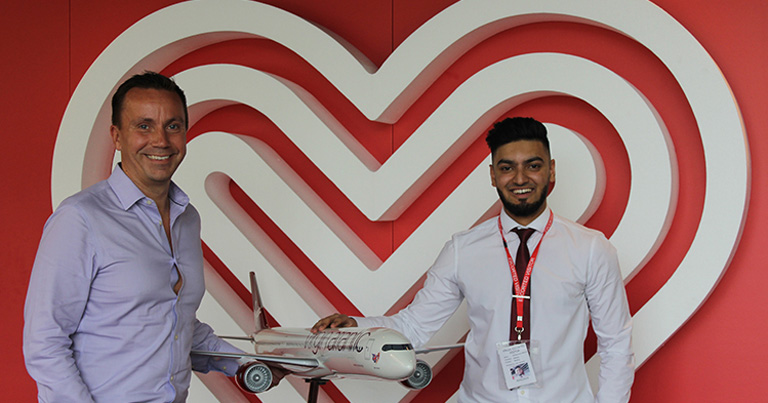 Established 35 years ago with the ethos of creating special travel moments, Virgin Atlantic now offers a truly unique travel experience to its customers.
Future Travel Experience reporter Mohammad Bhimani recently met with Juha Järvinen, EVP Commercial, Virgin Atlantic, at the airline's headquarters near Gatwick Airport to discuss future plans, including the development of new routes and a game-changing Upper Class cabin that will be debuted on the fleet of A350 aircraft it currently has on order.
Järvinen, who is also President of the Board of Directors for the Airline Passenger Experience Association (APEX), joined Virgin Atlantic in January 2019, having previously been Chief Commercial Officer at Finnair. Before that, he held senior commercial and operations positions at SAS.
"My job within the organisation is to make sure that we have the growth engine and mindset to develop Virgin Atlantic," he says. "If you think about Virgin Atlantic right now, we are going through a growth phase, we are getting new aircraft in the A350, and we have announced three new routes, with two launching this year."
Those three new services from London Heathrow are to Tel Aviv (from September 2019), Mumbai (from October 2019) and São Paulo (launching in 2020).
Gaining Velocity
Virgin Atlantic recently launched a new three-year plan – Velocity – which includes three key strategic pillars that are all designed to reflect the airline's spirit:
• 'Red on the inside' is about the employees at Virgin Atlantic, with a clear focus on developing them to better serve customers.
• 'Red on the outside' covers opportunities from a revenue perspective, through increased distribution in sales channels, to ultimately build a network globally.
• 'The best in partnering' is focused on building Virgin Atlantic's global footprint and developing its network through growth opportunities and partnering with other airlines.
Game-changing Upper Class cabin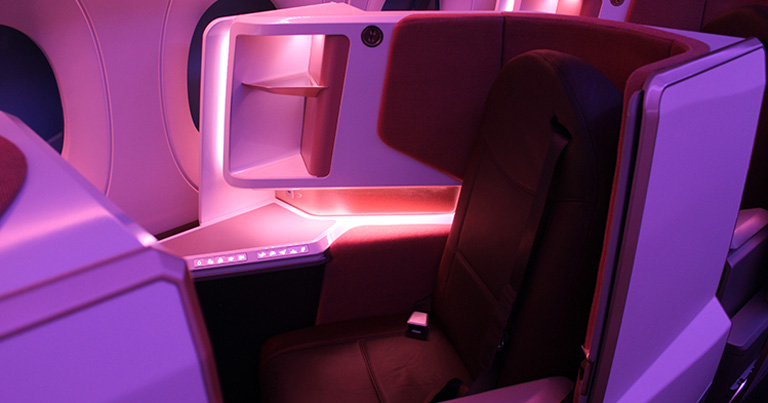 Virgin Atlantic recently revealed the newly-designed cabins for its much-anticipated Airbus A350-1000 aircraft. The new Upper Class cabin, complete with a social space known as 'The Loft', provides a refreshing new look and experience. Each business class suite includes a lie-flat seat, adjustable mood lighting, an 18.5-inch inflight entertainment (IFE) screen, and plenty of personal space and storage.
Though the cabin design onboard the A350 is described as "sophisticated and mature", Järvinen says that the key focus is on evolving with the times. The A350 will be a direct replacement for some of the carrier's older aircraft, including its fleet of 747s with an average age of 19.5 years, meaning the airline will have a much younger fleet overall.
It may take time for a consensus to emerge about whether Virgin Atlantic's product innovations and enhancements were worth the investment. However, it is clear that, through a renewed strategy and leadership approach, the airline is striving to achieve its aim of being "the most loved travel company and becoming Britain's second flag-carrier".