Startup low-cost airline LEVEL has grown rapidly since it was established in 2017 within International Airlines Group (IAG). FTE spoke to LEVEL's Chief Commercial Officer (CCO), Aurelius Noell, who shared how the airline is taking advantage of the strategic synergies created by its parent company, and what plans it has in place to transform the passenger experience.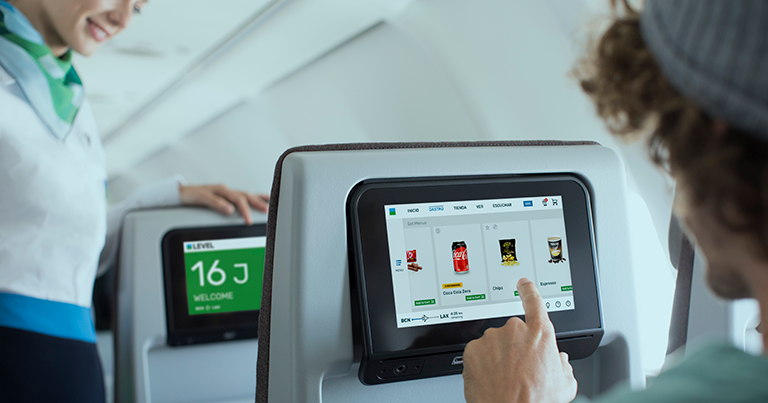 FTE: What are the main advantages of being owned by IAG?
Aurelius Noell: "LEVEL was born from IAG's desire to build a world-class portfolio of brands that not only target specific geographies, but also target specific customer needs. LEVEL was created to target the long-haul low-cost segment of the market, which has a different set of needs to other segments.
"Being part of IAG enables us to focus on creating a low-cost and agile startup mindset but using IAG's common services platform including procurement, IT, finance, MRO, cargo and digital. It also enables us to draw on skills and capabilities from around IAG."
LEVEL is more than just a startup airline brand – it's a new concept that uses technology to provide customers with control over their travel. How is the airline achieving this mission statement?
"We have our focus on the customer who determines where and how we invest. Whether it's making LEVEL easier to book, improving the airport or inflight experience, or getting in touch and solving issues. Offering a solution across multiple channels, meaningful for the traveller, that's where we will use technology and create new processes.
"Further work is underway in the booking and pre-journey segment to give passengers more control through our digital channels. In the next 12 months we'll be rolling out a new website, app and new features to customise journeys with an increased range of ancillaries. We're also rolling out best in class chatbots and customer communication tools in the event of disruptions."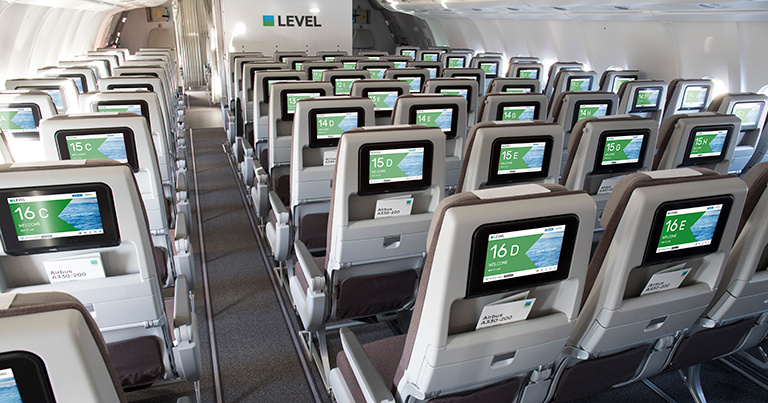 LEVEL is recognised as a disruptor brand. What are the main aspects of the airline model that the airline is disrupting?
"LEVEL challenges the perception that an airline needs to be a single integrated business including strategy, commercial and the operation. The core LEVEL team is the strategic and commercial heart of the business, but we outsource the operation to the lowest cost production capability in a market. We run each of these markets in a different way.
"In France, we own a production unit called Openskies, which operates our long-haul flights from Paris Orly. Our flights from Barcelona are operated by Iberia, whilst we retain commercial and customer ownership. In Vienna and Amsterdam flights are operated by Anisec, a subsidiary of IAG, under a brand license agreement with LEVEL."
What are LEVEL's biggest innovations to date?
"The speed at which LEVEL has been established is definitely our biggest innovation to date! LEVEL went from board presentation to selling tickets in just a few months – it's a clear demonstration of IAG's ability to get things done quickly – and last year we established LEVEL Austria in less than three months. This has meant LEVEL and all areas of IAG doing things differently, with a focus on speed, agility and rapid decision-making.
"Our key achievement has been onboard at this point. Our onboard retail portal is a big step change to the customer experience. It enables passengers to choose items from our onboard food & shopping menu whenever they like and then pair their mobile devices to complete payment quickly and easily. This changes the dynamic of the customer experience, giving customers control on when they interact with us."
What other initiatives are you implementing to enhance the passenger experience both on the ground and inflight?
"We are working with world leading, highly innovative startup and established companies to create a more personalised experience at our customer touch points. This will involve all areas as it is key to a personalised customer journey to break down barriers that exist today.
"Over the next 12 months we have a significant number of projects that will deliver improvements to the passenger experience. Some of these the passenger will see, such as improvements to our on-board catering product, increased range of ancillaries that will be offered based on personal context, smoother, faster and more efficient disruption handling and an easier purchase process. Other areas involve revenue management where we are working on nothing smaller than testing a new approach to a decades old process."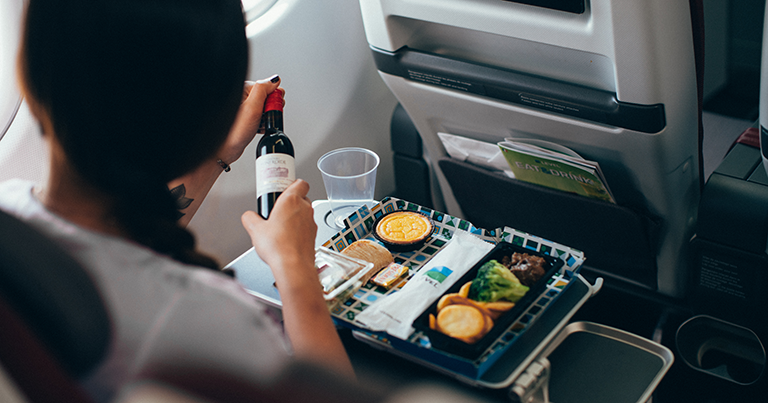 What is LEVEL's IFE and connectivity offer? And do you have any plans to utilise the power of inflight connectivity to boost revenue inflight?
"We already do. LEVEL has worked with IAG's in-house connectivity systems supplier 'IAG Connect' since the very start of its operation. Our IFE and Wi-Fi systems are integrated and passengers are able to connect their personal devices to our seatback screens to browse and order from our inflight catalogue at any stage of the flight."
Is LEVEL involved in the IAG accelerator programme? And are you working with any startups?
"We are working closely with IAG on innovations and we have already engaged with various companies which came through Hangar 51 such as Volantio, for example. Having early access to these companies at an early stage gives us a clear advantage in the market and is one of many synergies we have, being part of a big group."
How important a role will startups play in helping airlines and their partners achieve the full potential of digital transformation?
"LEVEL itself is a startup, and we have the culture and ways of working that many external startups have. We work with startups because they tend to share the same values and culture that we do, which is a desire to deliver quickly and an acceptance that not everything will be perfect on Day 1."
Looking ahead, what are your main aims and ambitions for 2019 and further ahead?
"We are taking delivery of another factory-new A330 at the end of September, we just launched a new route from Barcelona to JFK and at the end of October we will inaugurate a new service from Paris to Las Vegas. So we continue to grow fast. There will be new route announcements coming for 2020 so stay tuned. At the same time we are making sure the foundations are right to scale up growth and delivering the customer experience that our passengers expect is key."