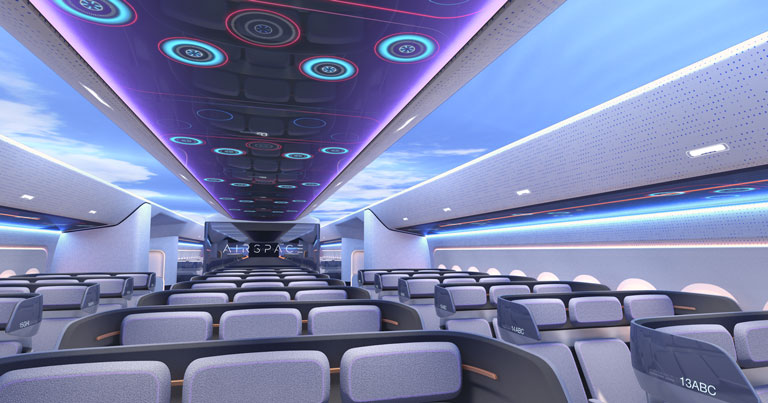 When it comes to customer experience, the aircraft cabin is undoubtedly one of the most important elements. It is where airlines have an unmistakable opportunity to create the perfect environment to win over their customers. And so, offering a personalised passenger experience has become a big focus for carriers and their partners alike.
Airbus is one such company that is constantly monitoring the evolving global trends for comfort and services to not only match but also exceed expectations of the customer. To find out more about how Airbus is spearheading these efforts, FTE spoke to Ingo Wuggetzer, Vice President Cabin Marketing, Airbus, ahead of his presentation at FTE-APEX Asia EXPO 2019, 12-13 November, where he will discuss "What is the Airbus vision for the cabin of 2030 and how central will connectivity be to it".
When shaping its vision for the future, Airbus has predicted that passengers' expectations will evolve to include a focus on more choice, flexibility and a desire for a personalised, on-demand travel experience; seamless connectivity; and personalised services such as food and inflight entertainment. As for the impact of the connected cabin on crew, Airbus sees it as an opportunity to empower flight attendants to have a higher level of knowledge of passengers through a digitally enabled environment.
A connected cabin ecosystem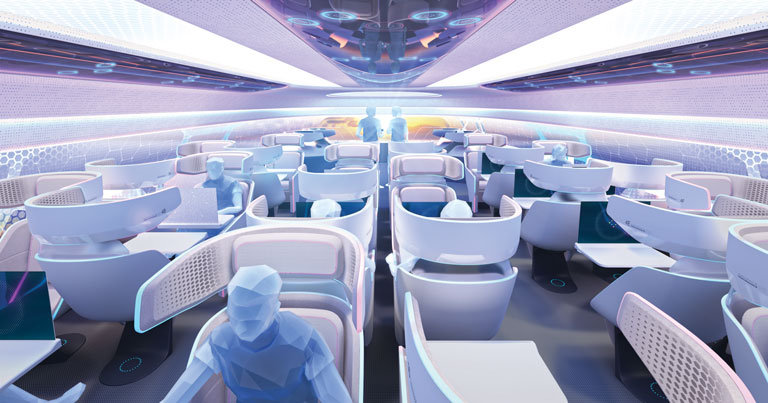 In order to respond to these evolving passenger needs, Airbus has proposed its Airspace Cabin Vision 2030, which pushes boundaries to come up with disruptive solutions, ultimately providing additional value for airline customers and their passengers.
Wuggetzer explains: "The Airspace Cabin Vision 2030 is driven by our customer-centric approach. Together with airlines and startups from Silicon Valley we derived a future cabin based on passenger needs for a flexible comfort choice and seamless connectivity like on ground, delivering a new level of personalised travel experience."
Indeed, to help lead the way, Airbus has created TrendSpace, a 360-degree market analysis, describing 23 cabin and market trends in four clusters – cabin classes and configurations; passenger experience and airline operations; airline business models; and passenger landscape.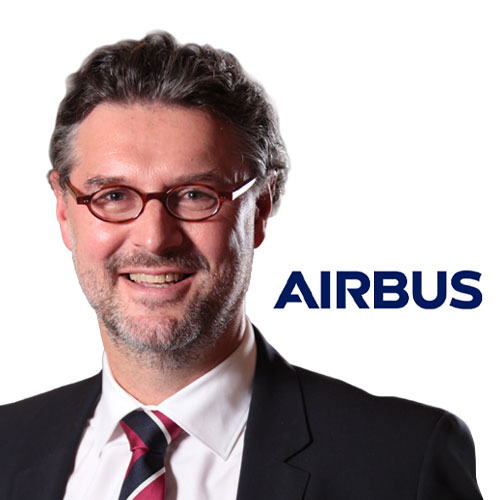 "We looked at megatrends for the future like the mobile and loT (Internet of Things) revolution up to aviation trends like smart segmentation on board," says Wuggetzer.
Among some of the key concepts Airbus is currently looking at are cabin flexibility, specifically for flexible seating and sleeping configuration; an inflight lounge with transformable modules; digitally-enabled crew operations; automated personalised services; personalised passenger environment with augmented reality; passenger wellbeing and atmosphere with unique welcome and streamlined boarding; digital baggage management; surface lighting; and virtual outside view.
"An open cabin architecture with defined interfaces will allow us to create a connected cabin ecosystem, enabling a more dynamic environment for us and our partners."
However, some of the challenges that Wuggetzer highlights are the ability to bring on board the IoT technology that is already available on the ground, and to manage lifecycle upgrades efficiently to keep the cabin up to date.
Leading the way in sustainability
Despite making efforts to become a greener industry, aviation is perceived to be a significant contributor to pollution, and as such we simply can't discuss the future without addressing sustainability. At the same time, Wuggetzer believes that when it comes to sustainability "the aviation industry leads the way in improvements".
Airbus is heavily investing to reduce the CO2 emissions of its products. "We have achieved significant progress concerning environmental improvements – up to 75% in noise and 80% in fuel burn and CO2 emissions. For the cabin we see weight reduction, recycling and avoiding waste as the biggest levers." For instance, Airbus's vision includes personalised catering, so every passenger can book their preferred meal, avoiding over-catering and waste.
"In the Vision 2030," he adds, "we show smart approaches enabled by IoT-technologies to reduce weight, waste and deliver a better passenger experience."
You can learn more about Airbus' Airspace Cabin Vision 2030 at FTE-APEX Asia EXPO 2019 (12-13 November, Singapore) where Ingo Wuggetzer will be speaking in the Premium Conference. Visit the event website to find out more and register to attend: www.futuretravelexperience.com/fteasia/