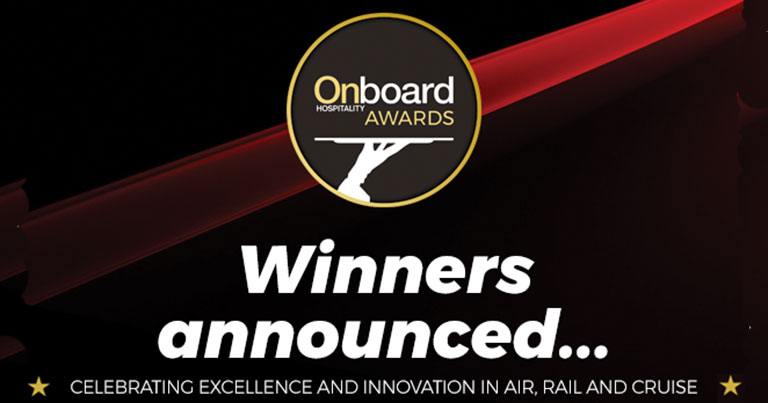 The Onboard Hospitality team has this year announced the winners of the 2020 Onboard Hospitality Awards by video, in response to event cancellations due to the COVID-19 crisis.
In a hotly contested process, the 2020 award winners will each receive an impressive trophy celebrating their success in ten onboard categories, plus a Ones to Watch category recognising products not yet onboard but actively targeting the market.
Finalists were chosen by Onboard Hospitality's readers – the buyers and suppliers of onboard hospitality – through an online vote, and through assessment by a panel of industry experts which then went on to select the final winners. FTE's Ryan Ghee was one of the judges in the Technology and Ones to Watch categories.
The judges were asked to assess the products based on the following criteria: Innovation, First Impressions, Quality, Durability, Lifespan, Weight, Usefulness, Design, Functionality, Taste, Content, Adding to the Customer Experience. The comments can all be viewed on video, online. New for 2020, the Cabin Concept of the Year Award for airlines recognised the fact that often it is not just one products but a combination right across the cabin that makes the difference.
Find out who won and watch all of the videos here.
Remember, the Onboard Hospitality Forum – Asia will take place as part of FTE APEX Asia EXPO 2020 in Singapore on 10-11 November. Visit the event website for more information.