The recent FTE APEX Ancillary Virtual Event brought together an outstanding calibre of speakers from airlines and airports, who shared insights on how they are evolving their commercial approaches. Here we share some of the main takeaways from Apple Ignacio, Director, Ancillaries, Cebu Pacific Air; Mariana Fonseca Medina, Managing Director, Digital, American Airlines; and Nigel Fanning, Head of Product & Ancillary Revenue, Jetstar Group.
Read part one of our FTE APEX Ancillary event coverage here. 
Importance of providing flexible options
Cebu Pacific re-started domestic flights on 3 June and while demand hasn't picked up yet, Apple Ignacio, Director, Ancillaries, Cebu Pacific Air, shared that she is positive that once local and international restrictions are lifted, the demand will improve.
Ignacio shared that she sees the potential in monetising the middle seat as a premium product for passengers who want to distance from others, but also highlighted the importance of providing passengers with flexible options.
For instance, last year, Cebu Pacific Air launched the CEB Flexi add-on, which allows passengers to rebook twice for free, which has been key since the airline started cancelling flights in March. "We started sensing the public's apprehension to push through with their travel plans, so we actually added CEB Flexi on all bookings for free until September to give more flexible options to the passengers," Ignacio explained. Moreover, during the past few months the airline has been revisiting its policies and working on some key projects not only around providing flexible options for passengers, but also initiating a push to digital products, and empowering passengers to manage their own travel plans through self-service. Ignacio also shared that the airline is working on launching a "better and more robust" mobile app later this year.
American Airlines is also providing customers additional flexibility by waiving change fees for those who purchase tickets by 30 June for summer travel through end of September. Mariana Fonseca Medina, Managing Director, Digital, American Airlines, said: "The concept of flexibility and change fees is going to evolve over the next few months. Every airline is asked to take a different approach. So, the way we look at our digital products and the way we sell tickets and then add things on top of the tickets is going to change significantly."
Addressing the middle seat debate, Medina added: "Middle seat issue block is a secondary thing. For me it's about setting the expectation with the customer – how full the flight is going to be, what options can you give your customers. If they are comfortable being on a full flight, that's fine, but if not then what flexibility can we give to rebook the passenger to an emptier flight or let them fly on another date. All tickets are changeable, but we have now created dynamic rebooking products where we can let people move to emptier flights. For me that's more important than the middle seat debate, as it means we are letting the customer take control of their experience, which we all know is the number one thing they want out of flying."
Airlines need to be "scrappy" with data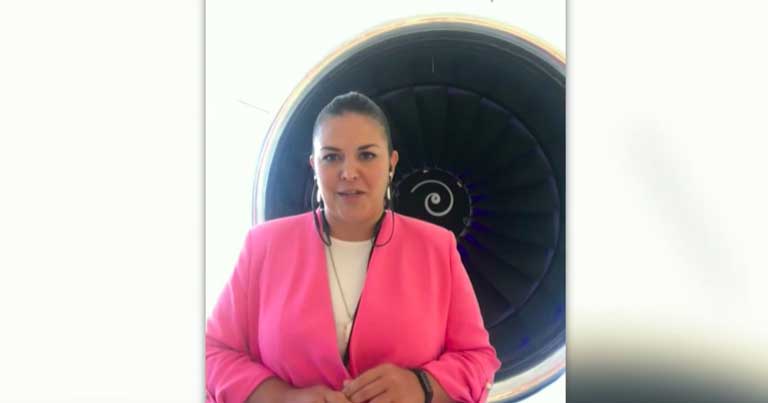 In terms of investment in new technology, Medina said it seems unlikely that the industry will be able to invest in new technologies in the coming months, however in the meantime, it is important to test different scenarios that best resonate with the customers.
"Sometimes we try to do technology before strategy. We try to do a big investment into data or platforms before we actually start testing what's really working for our customers. The reality is that there is enough superficial data without having to go deep into AI and similar complicated models, that we can use to be relevant to our customers that we are not leveraging."
She continued: "So I think more than anything, what we'll see over the next few months is that airlines will be scrappy with that data that we have and we are going to try to tailor the messages to our customers. And then we are going to learn which messages resonate with the passengers. So when we come out of this, we will then be really ready to receive this new technology to invest into big data."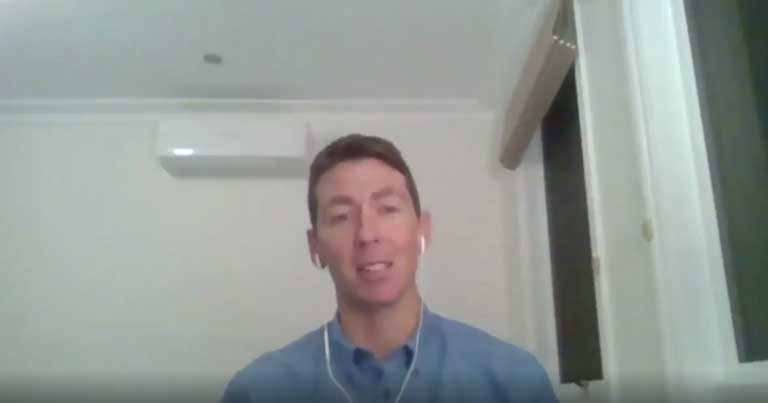 Jetstar Group has also seen a significant cut in capacity and revenue, which has in turn put a pause on current investments. Nigel Fanning, Head of Product & Ancillary Revenue, Jetstar Group, shared: "For the moment we have paused our capital investment and as the cash flow gets restored, we will be able to start to reinvest. A lot of these investments have been put on hold. But I am a firm believer in technology and we have managed significant strides in many areas in our business. For instance, robotics that we have put in place helped us out when we had a lot of refunds being processed and going through the cancellations."
Combining curiosity with creativity  
Ignacio also highlighted the importance of being curious about the trends that are evolving in the market and capitalising on these. "We need to stay curious, we have the same passengers, but they have different needs and we need to understand and quickly adapt to their needs and preferences and creatively address those."
Read part one of our FTE APEX Ancillary event coverage here for more insights from Virgin Atlantic, easyJet and Heathrow Airport.