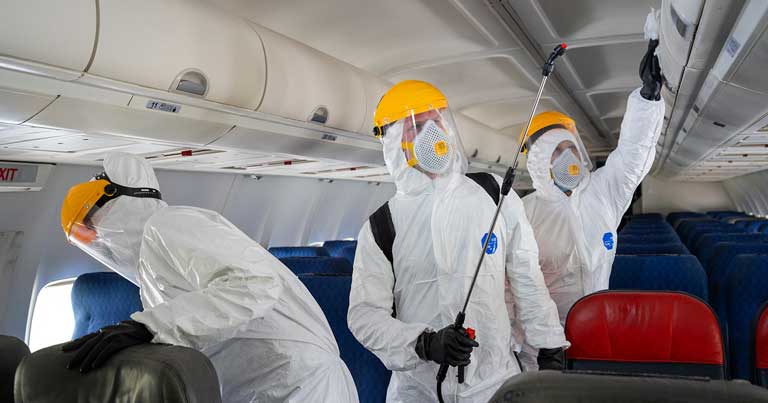 Moscow Domodedovo Airport has introduced an aircraft disinfection service for its airline partners. The service was previously provided only by third parties.
The airport uses a hospital-grade disinfectant with chemical composition that complies with the recommendations of Russia's consumer protection watchdog Rospotrebnadzor. According to the airport, it takes approximately 15-20 minutes to disinfect Boeing 737 or Airbus 320 aircraft.
Domodedovo Airport has implemented strict guidelines to ensure sanitation throughout the airport. For instance, all public spaces and vehicles are regularly disinfected; the terminal, as well as airport buses, have special markings to ensure social distancing; and all airport employees are systematically tested for COVID-19. The airport has also implemented digital displays and announcements to remind passengers to wear face masks and gloves.
The circumstances surrounding COVID-19 are continuously evolving. Our friends at APEX have a dedicated COVID-19 page, which they'll be updating regularly to help keep you up-to-date on how the novel coronavirus is impacting the aviation industry. Visit the page for the very latest news >>