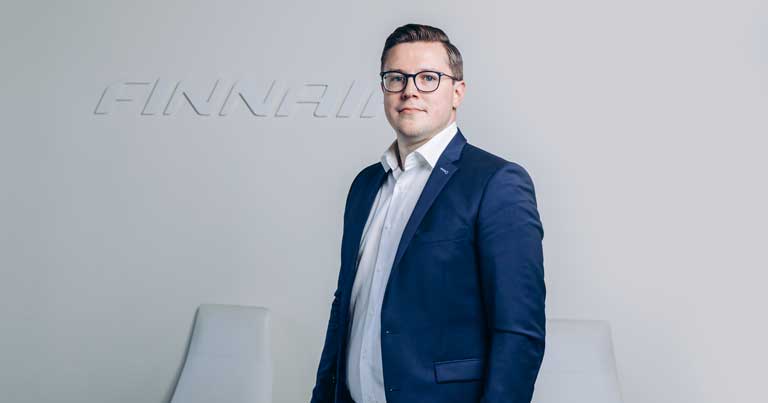 Finnair is an airline that truly stands out with its progressive adoption of digital technologies. From AI-powered chatbots, to introducing high-speed inflight Wi-Fi and becoming the first airline to adopt Alipay for onboard payments back in 2017, the Finnish flag carrier has proved its innovative spirit throughout the years, while keeping the customer at the very core of its strategy.
To find out more about the carrier's latest digital developments introduced to address the complexities of today's world, FTE spoke to Esamatti Vuolle, Head of Digital Channels, Finnair & oneworld digital board member. Vuolle, who will be speaking at the FTE APEX Virtual Expo later this year, is responsible for leading the digital experience and strategy on Finnair.com and the Finnair mobile app with focus on development. "I help build empathy across disciplines and teams. I need to listen to everyone's input, ensure everyone who needs to be involved in product decisions is and also buys into what the teams are doing. I help provide an overarching sense of purpose for the teams and I ensure that they have a clear direction."
The new Finnair digital experience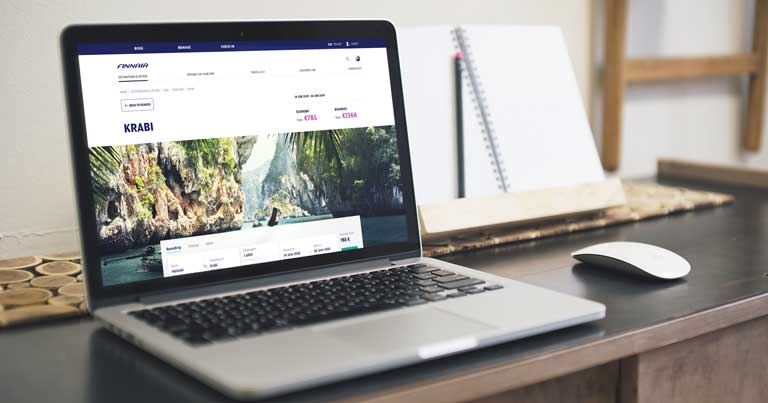 One of Vuolle's primary responsibilities has been to oversee the relaunch of Finnair.com, which has been redesigned to make it easier for the customer to purchase tickets and services. He explains: "Last year, we renewed our direct sales capabilities end-to-end and it has been our biggest digital exercise for Finnair since 1995. It was a huge venture and we achieved great results through Finnair.com's capabilities." Indeed, the new website, which has already gone live in more than 30 markets, proved a great success in creating business value for Finnair. For instance, the airline saw 20% increase in average order value, and 35% increase in conversion rate.
Vuolle adds: "The renewed booking experience got a really good rate from our customers, for example our Mobile App NPS (Net Promoter Score) was 62. It was a huge thing for us. It was quite exceptional that we were able to sell really well, but also we got a really high customer satisfaction rate. Our strategy has been moving from the transaction to a more relationship and engagement-based approach."
In terms of the Finnair mobile app, Vuolle explains that it has been designed to work as a travel companion to customers. The airline is currently working on a new Finnair Plus membership digital card, which is expected to be launched later this autumn. "It has been on our list for a while, but now especially during these times this service is spot-on. After the digital card is introduced, we are planning to put some more effort on the easiness of modification and customisation of travel, so that the customer can do changes to their trip and for example pre-order or select inflight meals."
Inflight, the airline has made it as easy as possible for customers to access Finnair's Wi-Fi portal, entertainment, and shopping selection through its Onboard Service Platform. The airline crew can also take advantage of the system, as it gives control over the complete service schedule and cabin ambience; manage both product inventories and orders; as well as handle possible disruption cases. The platform, which was awarded the coveted Red Dot Award in the User Interface Design category in 2019, has been scaled across multiple devices, allowing the crew smartphones, seatback screens and passenger smartphones to be integrated seamlessly into the same platform, enabling a holistic experience throughout Finnair's entire fleet.
One centralised data platform
Personalisation has also been a big part of Finnair's customer experience strategy. The company has built a centralised data platform that enables scalable and secure use of data for analysis. Vuolle explains: "What we have done is we have established a concept which allows us to collect all customer data in one entity called golden record, so we know all about the customer, from their purchases to their behaviour to their loyalty data, and we're utilising that information in all transactions so that we know what their travel preferences or meal preferences are, whether they want a window or isle seat. That helps us to provide a relevant set of options to the customers."
He added: "The customer wants to have a feeling that we understand them, then they start trusting us, and it really is a win-win situation."
Growth hacking methodology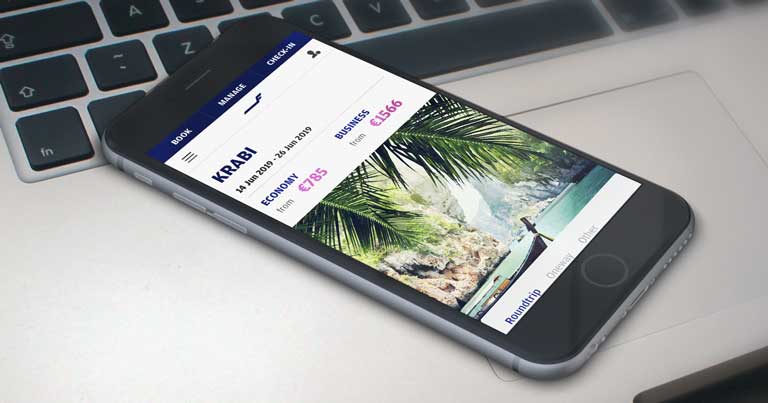 Naturally, since the COVID-19 outbreak, the airline's day-to-day priorities have changed and the focus has largely been on ensuring a safe and secure travel environment, while also providing customers with flexible travel options.
"When the pandemic started, we reformed our teams and started working using more growth hacking methodology, so we can test and try things really fast and learn from those. The past few months, the environment and the situations have been changing so rapidly due to COVID-19. We don't know all the right answers, so the best thing we could do is adapt and be agile and respond to our customers' expectations."
Key areas of focus for Vuolle's team have been on helping customers find the relevant travel information for their destination, as well as putting a lot of effort on refunds for flights cancelled due to the COVID-19 situation. Indeed, between February and June, the airline has paid over €270 million to customers in refunds.
Vuolle adds: "We have also put a lot of emphasis to remove the blocks of purchase, so the customers know where they can fly to, what is allowed, and what safety measures we have in place. We know that there are people who want to travel, and people who need to travel, so we have been trying to make the process as easy as possible for our customers. Amidst all the changes in air travel, we try to be their trusted travel partner."
Looking ahead, he expects that the feeling of safety and the sense of connection will play a much more crucial role in the future of travel.
"Customers want to be safe, they want to have partners who they can trust. For example, in the digital world how you built an emotional connection with your customers is of utmost importance, so that they get the sense and the feeling that they are understood, that you are listening to them and that you're acting on that.
And the other aspect is that customers are looking for more flexibility. Historically, passengers would go for the cheapest flight options, but I think in the future, they would be interested in more flexible options".