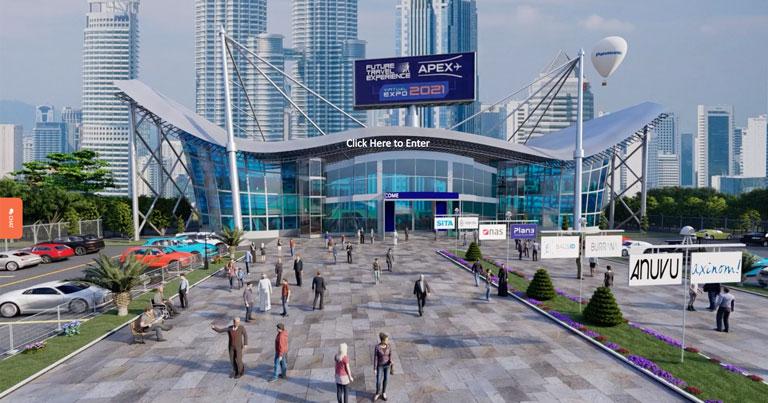 This week, Future Travel Experience (FTE) and the Airline Passenger Experience Association (APEX) jointly delivered FTE APEX Virtual Expo 2021 – the air transport industry's most comprehensive global gathering of the year, which attracted registrations from 189 airlines and 173 airports during the two live days on 25 and 26 May. Attendees were able to enjoy a plethora of content across the three virtual conference stages, as well as a live exhibition and an abundance of networking opportunities.
While the live show days have now ended, the virtual event platform will remain open until 25 June, so attendees can continue to access the portal at any hour of the day to watch conference presentations and supplier pitch sessions, and revisit the exhibition hall to learn all about the products and services that can help them thrive in the post-COVID-19 world.
The event, for which Panasonic Avionics is a Diamond Sponsor, was packed with exclusive announcements in the conference and exhibition, as well as panel discussions and keynotes from the biggest names in the industry, all in keeping with the "Relaunching Global Air Transport" theme. Here we provide a selection of the main highlights from the live portion of the event:
End-to-end solutions from 40+ industry suppliers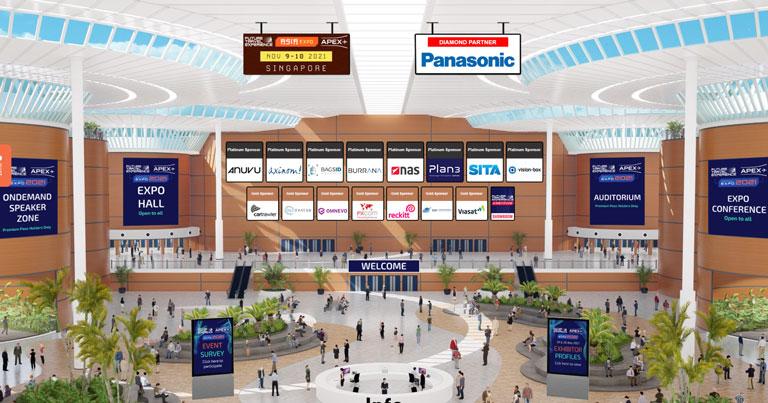 The free-to-attend virtual exhibition was at the epicentre of the show, enabling 42 industry suppliers, including household names and the most innovative startups and scaleups, to showcase their products, services and solutions in a dynamic virtual environment. This year, Virtual Expo brought together an even wider mix of exhibitors to reflect the changing nature of the industry – from companies focusing on digital transformation and customer experience enhancements to commercial innovation and health, safety and biosecurity specialists. Solutions on display in the virtual expo range from touchless tech and digital health passports to artificial intelligence (AI) baggage identification and new inflight entertainment and connectivity (IFEC) tools.
Airport-focused tech – touchless kiosks, digital health passports and AI baggage identification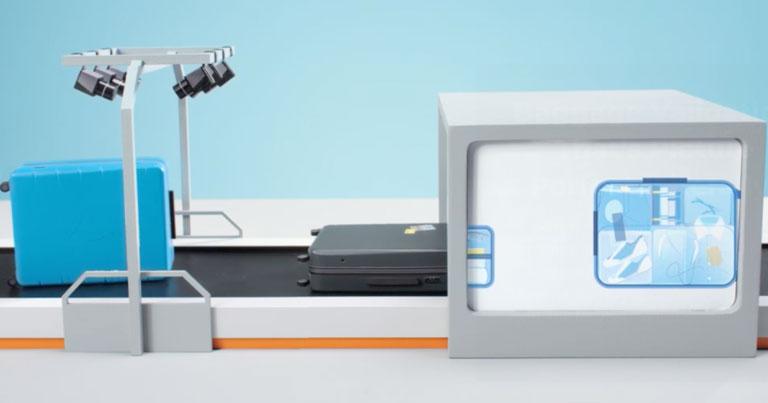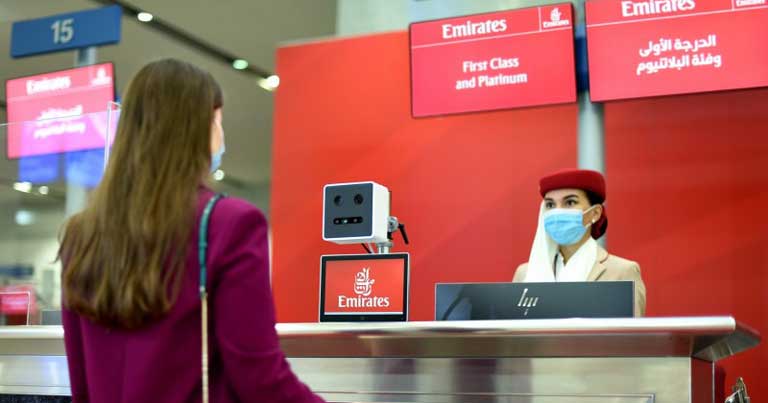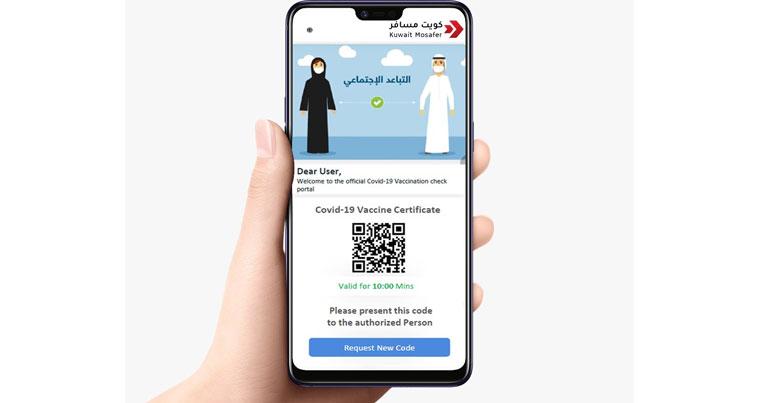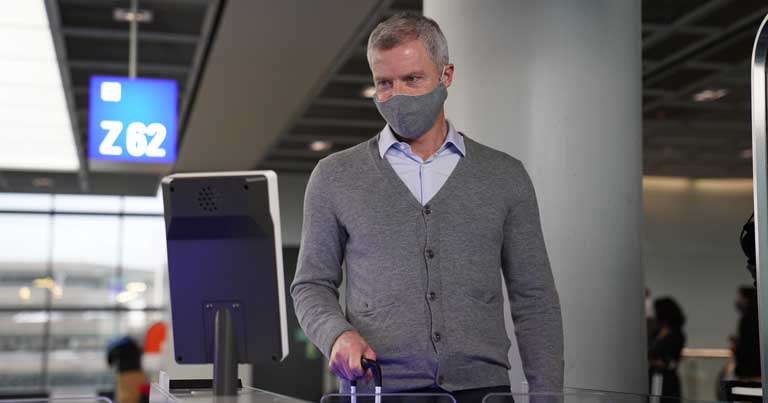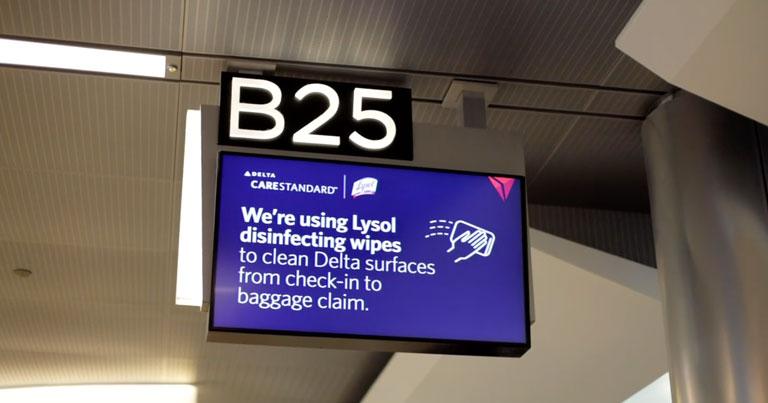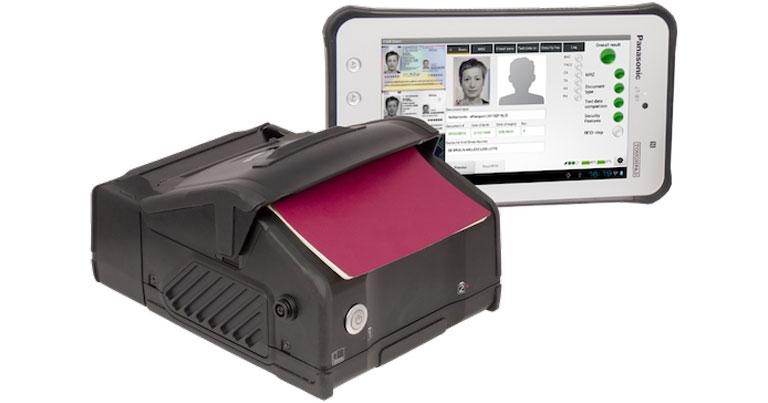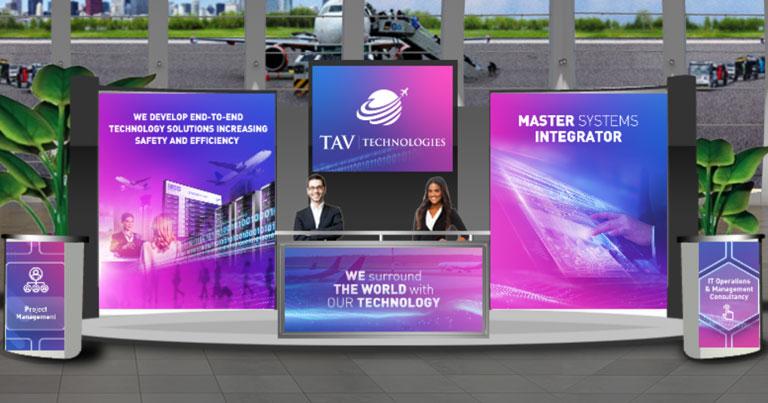 Among the exhibitors showcasing their latest solutions designed to enhance the passenger experience on the ground are NEC, National Aviation Services (NAS), SITA, Vision-Box, BagsID Network, Omnevo, CarTrawler, Elevation Software, TAV Technologies, Reckitt, Regula and more.
The focus is largely on creating contactless and touchless travel experiences through technology such as biometrics, robotics and self-service, while providing a safe and sanitised passenger journey.
Among the highlights is NAS' digital vaccine passport, introduced earlier this year to facilitate travel through Kuwait. The COVID-19 Vaccine Certificate is linked to the Kuwait MOH vaccine records enabling passengers to view or share them where required. This contactless method has been designed to ensure faster processing and hassle-free travel for all passengers as well as airport and airline authorities.
Meanwhile, BagsID is showcasing its industry-disrupting smart baggage handling solution, which combines AI, deep learning and computer vision. The solution can detect individual bags by their unique physical characteristics (including scratches, dents and other features), using biometrics and photo recognition, and is a promising replacement for barcode and RFID.
At Vision-Box's stand the focus is largely on its biometrics solutions, designed to create a seamless and touchless passenger experience. Visitors at the virtual booth have the opportunity to learn more about Vision-Box's recent Single Token biometric project with Malaysia Airports Holdings Berhad, as well as Emirates' integrated biometric path at Dubai International Airport (DXB).
The travel industry is changing, and the importance of hygiene is here to stay. This is strongly reflected on Reckitt's booth – the hygiene conglomerate behind brands such as Dettol and Lysol. The company has recognised that customers are looking for trusted and familiar cleaning and disinfection products in these uncertain times, and for this reason it has partnered with some of the biggest airlines in the world, including Delta, British Airways and SAUDIA to provide disinfecting products such as wipes and hand gels from check-in to baggage and inflight.
Software company Plan3 also this week announced its new partnership with Icelandic startup airline PLAY. The carrier will be leaning on Plan3's new passenger disruption tool, delivering an enhanced passenger experience to customers in the eye of disruption events.
Cutting-edge inflight digitalisation tools and aircraft interior innovations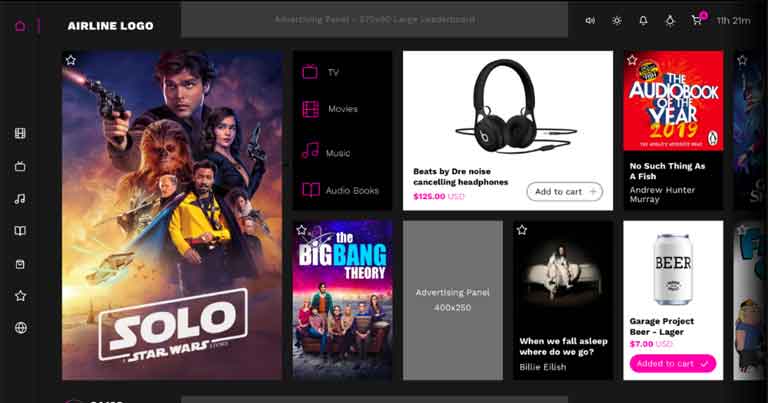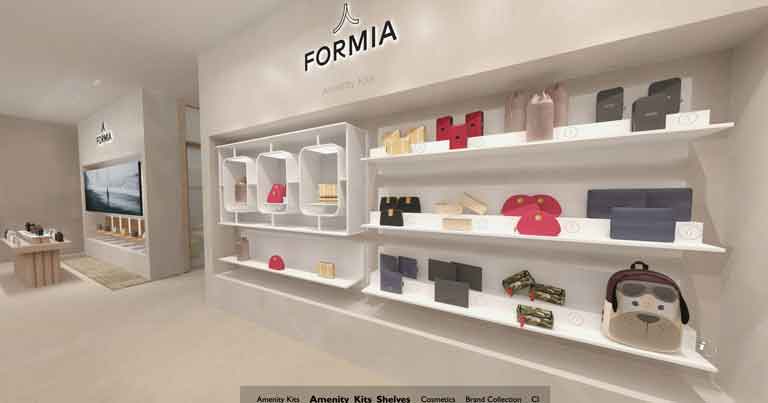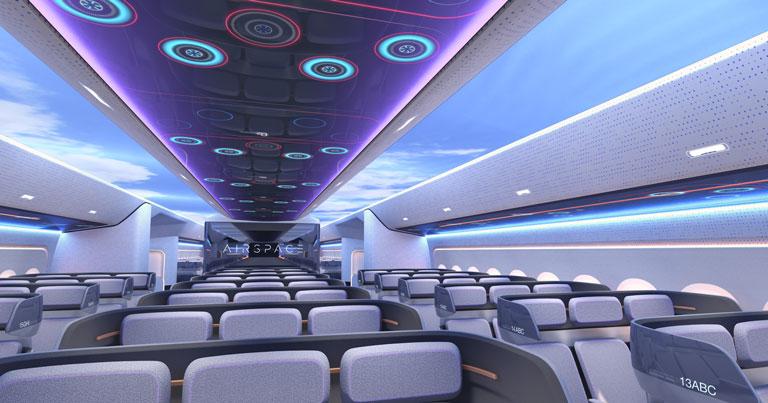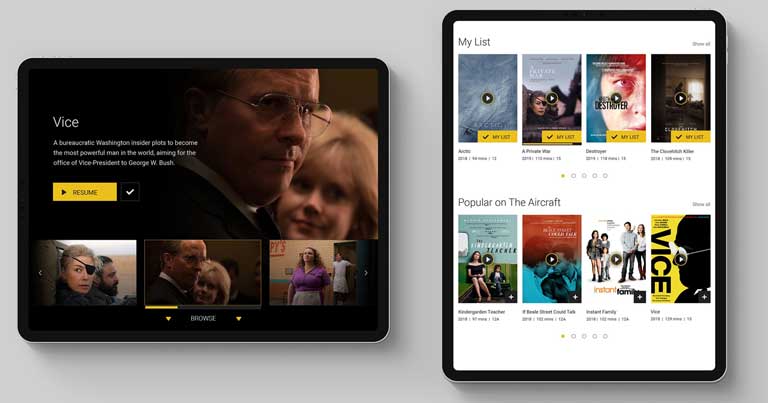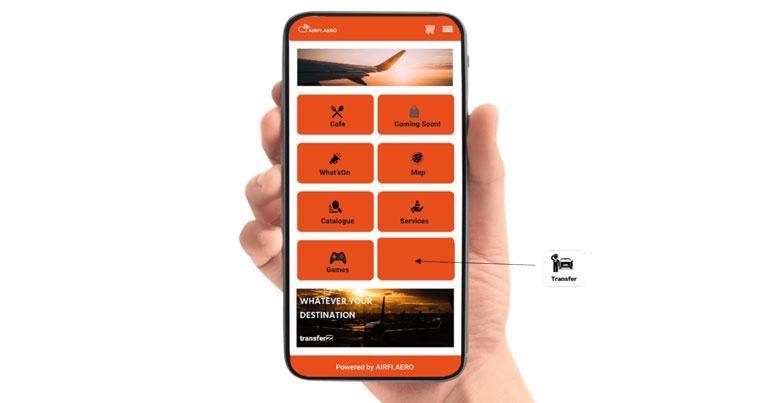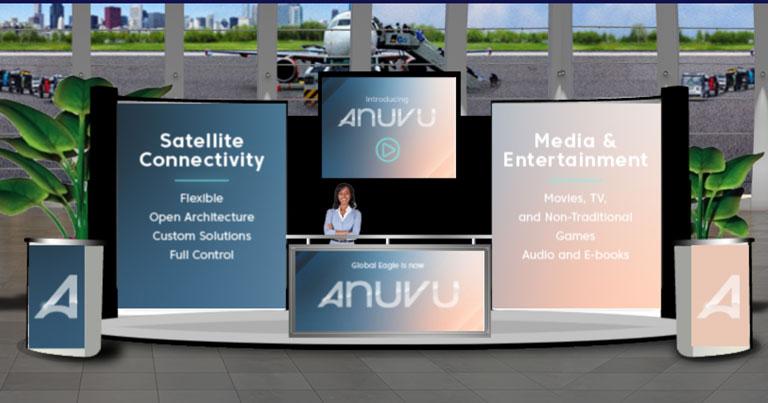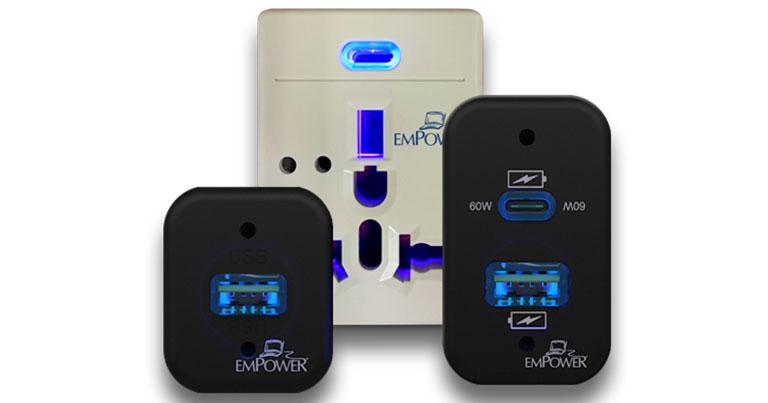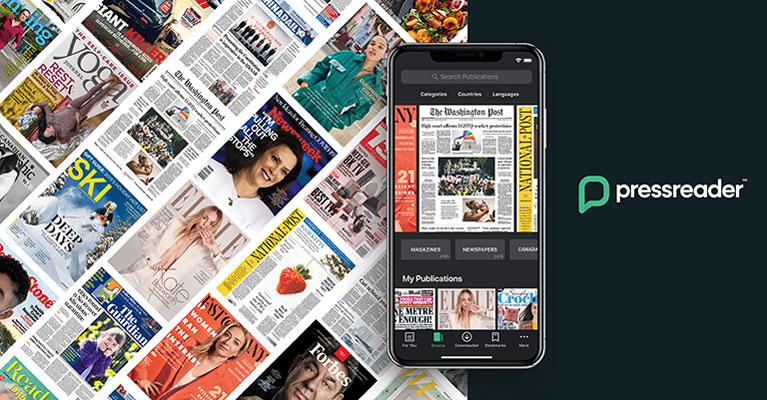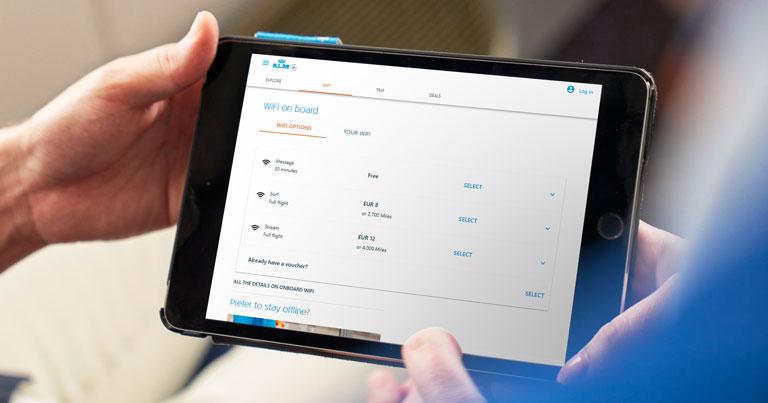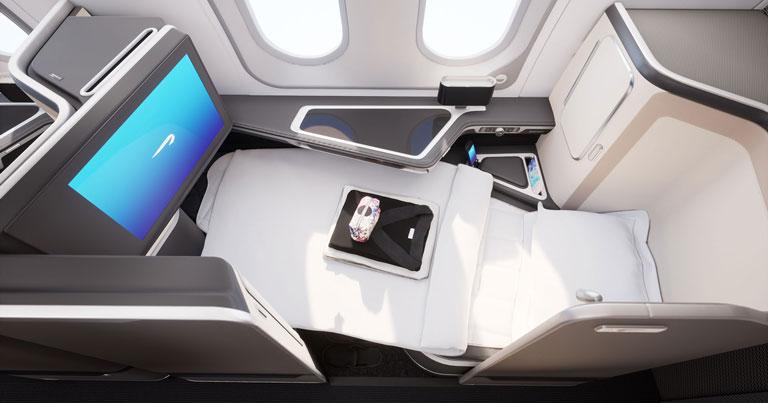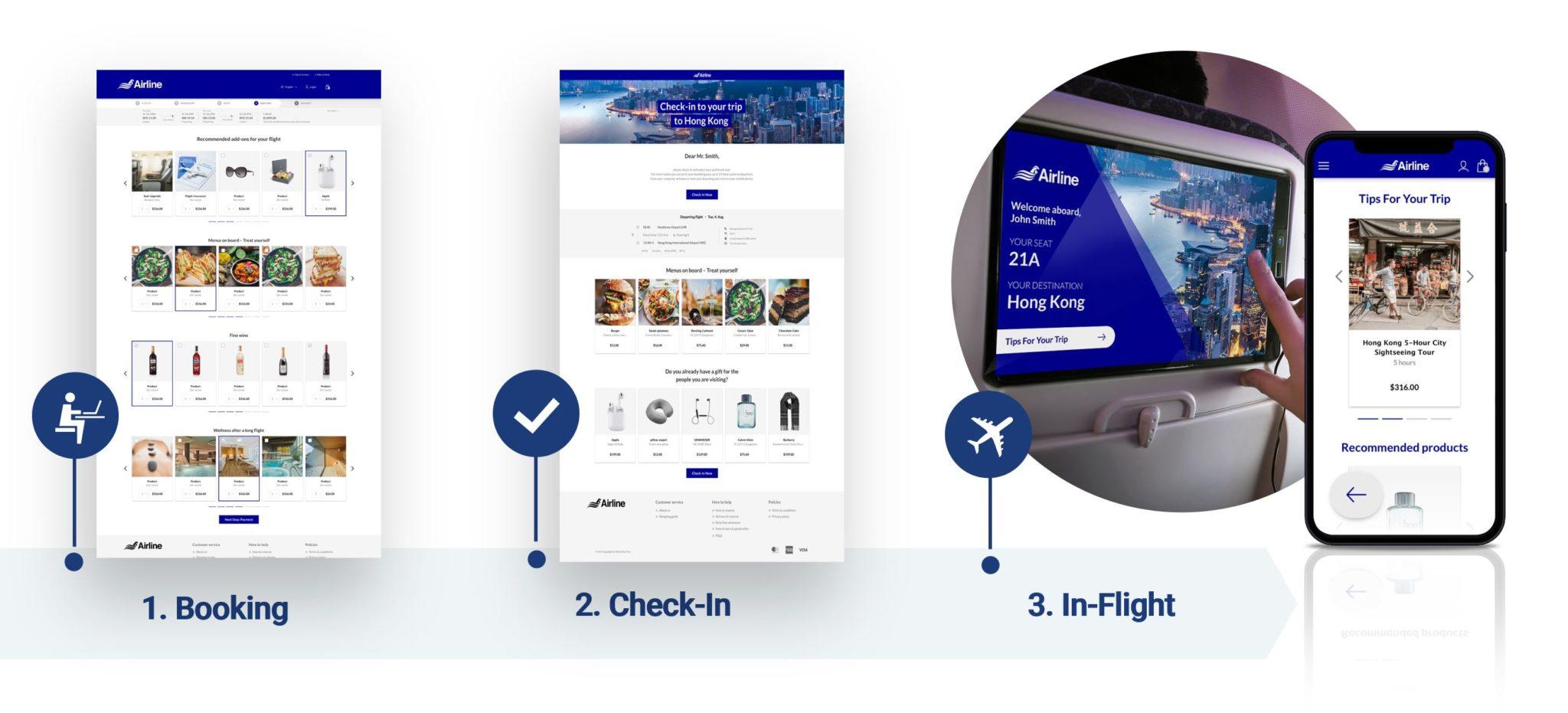 Also on display in the virtual exhibition is an impressive array of inflight focused products from companies including Anuvu, Axinom, Burrana, Omnevo, PXCom, Viasat, Astronics, Aerogroup, Airbus, AirFi.aero, Euronews, FORMIA, IFPL, KID-Systeme, Moment, Neutral Digital, Latécoère, PressReader and Spafax.
Previously known as Global Eagle, Anuvu used the live show days to unveil its new brand identity. The new brand reflects the company's focus on next-generation passenger and guest connected experiences in the air and at sea. Josh Marks, Chief Executive Officer, shared: "Our new brand honours our extensive history but keeps the future in focus. This is more than a name change; our new brand and fresh visual identity highlight the innovative perspective we deliver to the mobility markets we serve."
In other news, Astronics announced the launch of new anti-microbial aircraft in-seat power outlet units developed under its ongoing product innovation programme. The enhanced version of Astronics' in-seat power outlet units will be developed using the latest technology to create an anti-microbial formulation, and will be available from Q3 2021.
Elsewhere, AirFi.aero announced its latest partnership with ground transport marketplace Transferz to develop an API and software developer kit that integrates the Transferz taxi booking engine into AirFi airline customers' wireless IFE platforms. Passengers using the service can use their own mobile devices to reserve airport transfers to their final destination during the flight.
Viasat is also present at the expo, showcasing its advanced inflight connectivity system, which has recently been selected by JetBlue for its A220-300 and A321 Long Range aircraft, as well as Delta Air Lines for the carrier's domestic mainline, narrow-body aircraft. Visitors at the show can also stop by PressReader's booth to find out more about its recent partnerships with Qatar Airways and Etihad, which provide passengers with a large selection of digital publications inflight. Meanwhile, Airbus is promoting its Airspace cabin brand as well as various interiors innovations.
Axinom presented its innovative range of software products, as part of its Mosaic platform, that provides a seamless and automated way to choose, connect, and customise digital content supply-chain and workflow services. Mosaic is a unique platform that standardises all significant steps in the digital content workflows through independent yet connected services. The capabilities of Axinom Mosaic include automated workflows for the digital supply chain, content ingestion, encoding/transcoding with DRM, metadata management, user authentication, content synchronisation, secure multi-channel delivery to all types of end-user devices, and service orchestration and deployment. Additionally, at Axinom's stand visitors can browse through the provider's full protfolio of digital products focused on management, delivery, deployment and security of data, services and media content, enabling a variety of use cases such as seatback and wireless inflight entertainment (IFE), live TV, connectivity portals, crew services, and much more.
A showcase of new and emerging travel tech startups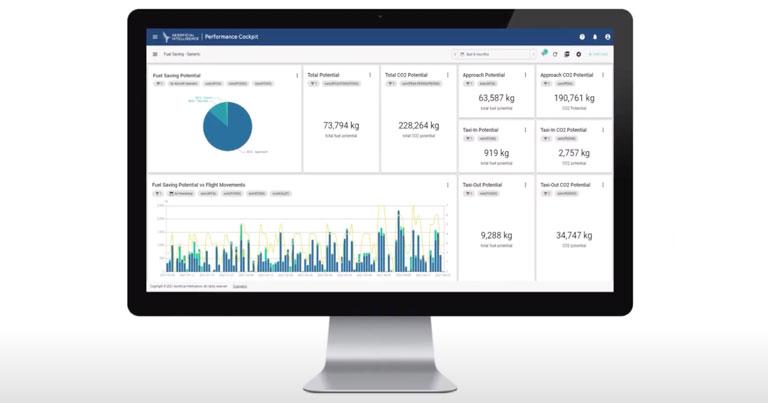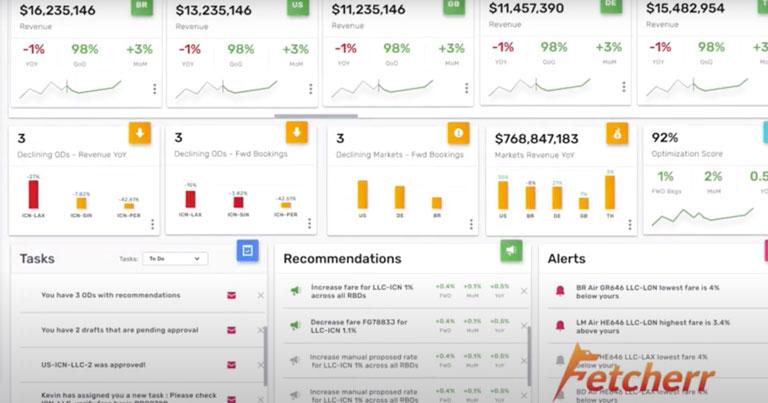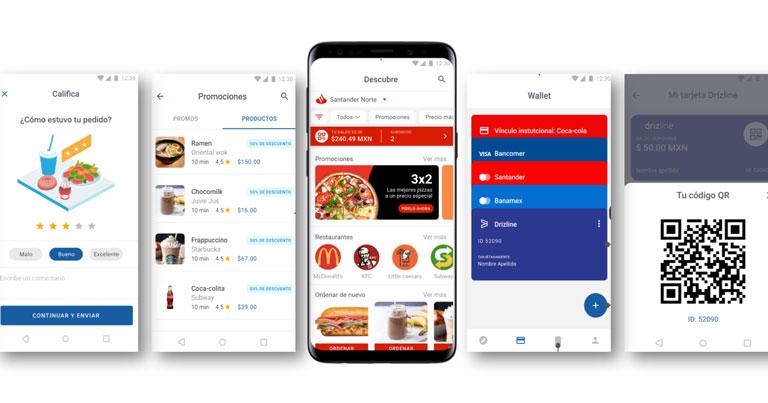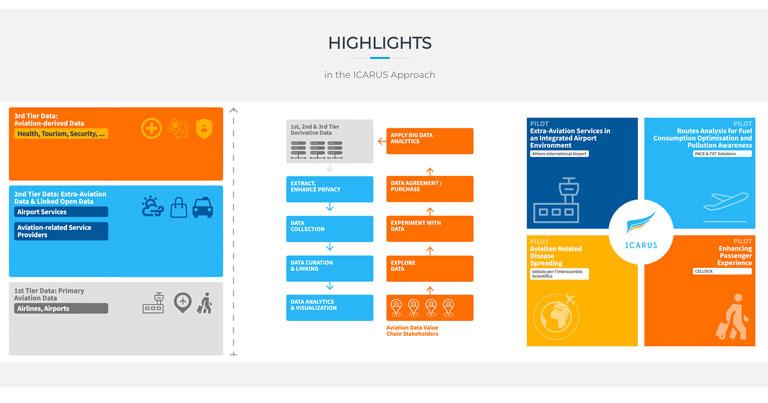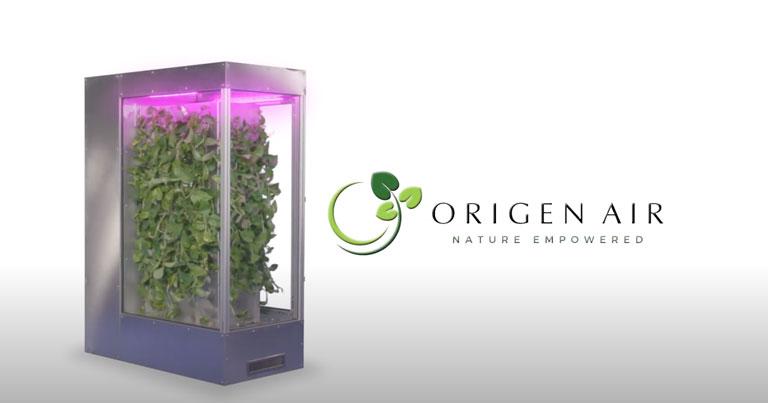 The virtual exhibition hall also features a showcase of some of the most pioneering startups in the travel tech space, including Origen Air, Aeroficial Intelligence, Fetcherr, ICARUS, UnDelay, and Global Travel Matters.
Origen Air is a smart, living, air purification company that filters microscopic pollutants, bacteria, and viruses for enterprises operating within public spaces. In the expo, the company is showcasing the Sentinel, a plant-based, zero waste, autonomous air purifier, which includes Origen Air's genetically enhanced Golden Pothos Ivy, virus-killing UV-C light technology and an ultra-high-definition digital display. Through subscription services and digital ad revenues, the company supplies and maintains air purification hardware, software, and air quality data.
Aeroficial Intelligence came to Virtual Expo to showcase its Performance Cockpit data analytics solution, designed to increasing efficiency in air traffic management. The startup's innovative products, services and solutions are provided to civil aviation authority, air navigation service provider, airport and airline customers.
ICARUS aims to deliver a novel framework and architecture that leverages data, primarily or secondarily related to the aviation industry, to help companies and organisations whose operations are directly or indirectly linked to aviation. The startup is presenting its recent project, co-funded by the European Commission, which leverages Big Data to provide numerous benefits to the industry.
US-based UnDelay has developed proprietary technology that converts hundreds of radio conversations into text simultaneously. With this data, airlines, airports and travel companies can find out if a flight will be delayed before that delay is reported.
Fetcherr is showcasing its ground-breaking new AI technology that tackles one of the biggest challenges for airlines – pricing and revenue management. Fetcherr has developed an AI-based demand prediction and continuous pricing system, that enables organisations to migrate to advanced continuous AI-based decision making.
Global Travel Matters is an aviation consulting company renowned for its management expertise and hands-on collaboration across a distinct number of operational disciplines. The company helps its clients to overcome a diverse set of challenges through ubiquitous problem-solving advice to specialised technical examination to improve their strategic positioning and financial efficiency.
Leadership perspectives on 'Relaunching global air transport'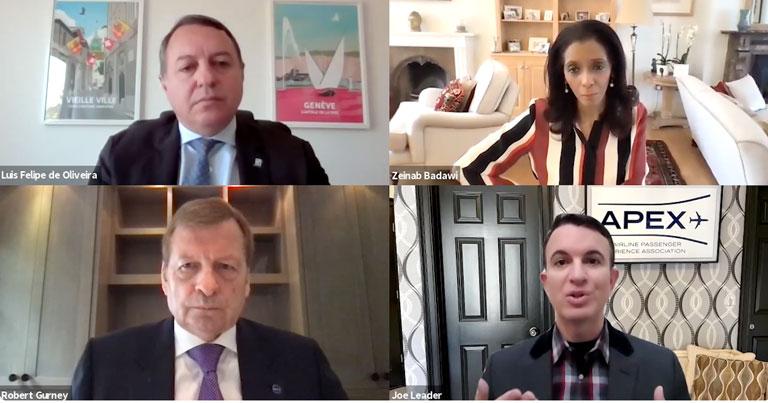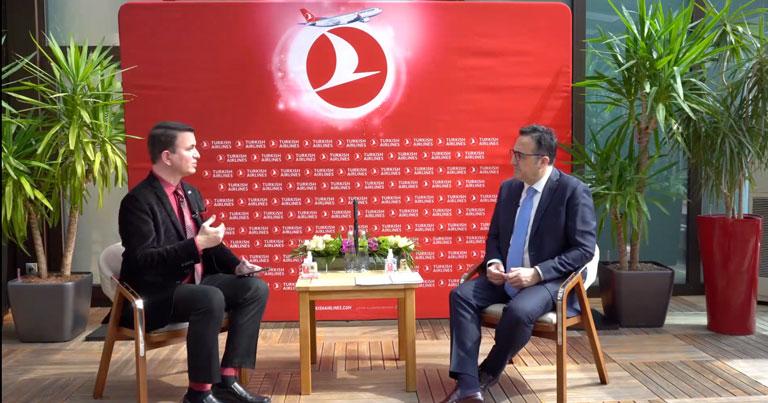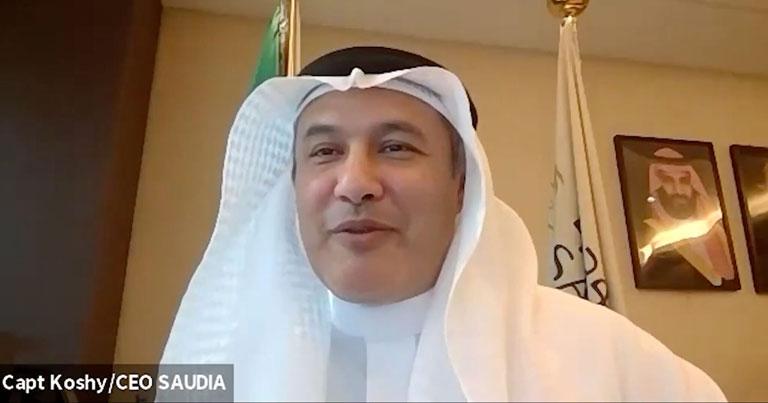 The event also featured an array of thought-provoking conference sessions. With over 140 speakers across the three conference stages, the event provided much-needed inspiration on the industry's recovery efforts and the changing nature of the business.
The first day of the conference kicked off with an honest and fast-moving panel discussion, led by BBC World News Presenter Zeinab Badawi, with Luis Felipe de Oliveira, Director General, ACI World; Dr. Joe Leader, CEO, APEX/IFSA; and Rob Gurney, CEO, Oneworld. The panellists shared their views on the current state of the industry, covering the most pertinent topics such as quarantine measures, vaccinations and digital health passports. All three panellists agreed that digital health passports will be a key enabler to restarting travel. However, de Oliveira highlighted that interoperability with global government systems is crucial. Gurney added that the industry must quickly build a roadmap to create the functionality required to provide a trusted network between governments and the airline industry.
Throughout the show, attendees were able to hear candid 'Fireside Chat' interviews with the CEOs of some of the biggest airlines and airports in the world, including Turkish Airlines, Etihad, SAUDIA, WestJet and United Airlines. In a fascinating conversation with Dr. Joe Leader, CEO, APEX/IFSA, Turkish Airlines' Chairman of the Board and Executive Committee, M. İlker Aycı reflected on a five-year period of significant growth pre-pandemic, the opportunities presented by the new Istanbul hub, health and safety measures, and the airline's leadership in sustainability. He said: "We reshaped the entire process and passenger experience. Exemplary hygiene standards and safe travel measures give confidence to passengers, and they have responded very positively."
Day 2 featured 'Fireside Chats' with Scott Kirby, CEO United Airlines, and Ed Sims, President & Chief Executive Officer, WestJet, conducted by Shashank Nigam, Founder & CEO, SimpliFlying. During the interview, Kirby highlighted that a transformation is taking place at the airline. "This is not your old United Airlines – nothing like it. We're building something completely different to what people are used to experiencing, particularly at a network airline," he explained. Kirby also shared United's unique approach to sustainability, which he said is a big passion of his. He explained: "Carbon offsets cannot solve the problem. United has made a commitment to be 100% green and we are not going to use offsets. We're going to get there through two big areas – sustainable aviation fuels and carbon sequestration."
SAUDIA's CEO Capt Ibrahim Koshy spoke about the lessons learned from the COVID-19 pandemic and how the carrier has gained confidence of customers and crew. "SAUDIA tried to gain the confidence of its passengers and crew by providing decontamination kits and PPE for the crew, and by introducing new cleaning protocols," he shared. "We've invested in new technologies, such as HEPA filters and advanced UVC sterilisation technology onboard all of our aircraft. It has restored passenger confidence on our domestic flights."
Auditorium conference sessions with topics ranging from diversity in aviation, digital health passports, biometrics, new approaches to inflight services, digital innovation, automation and robotics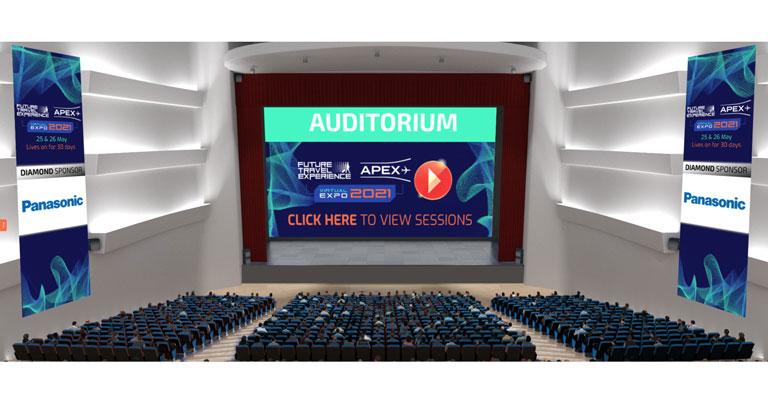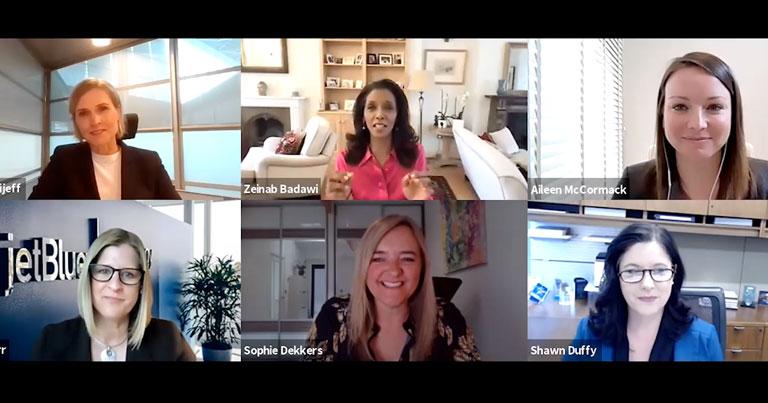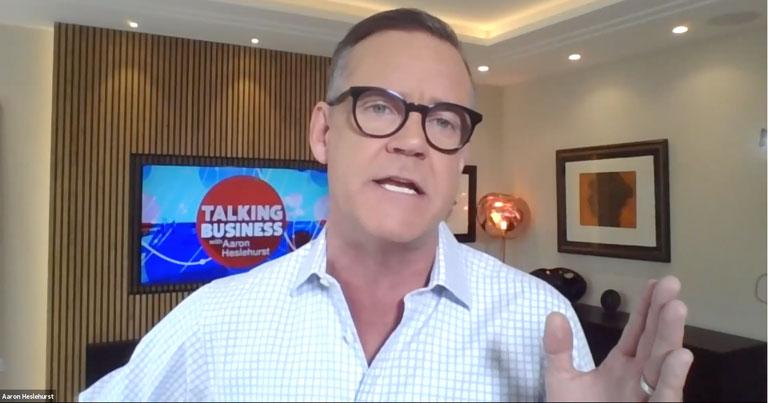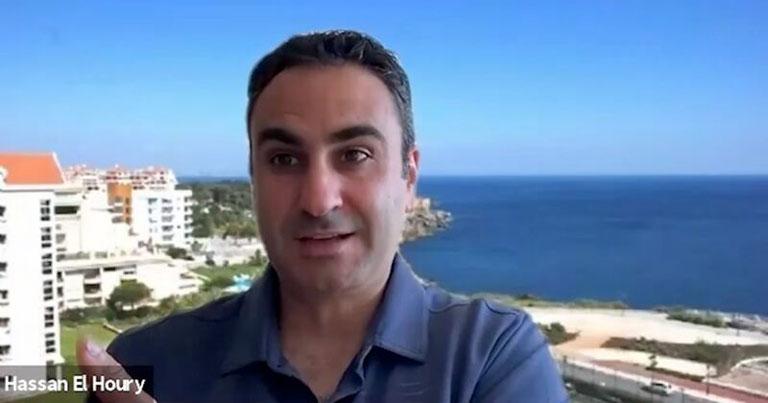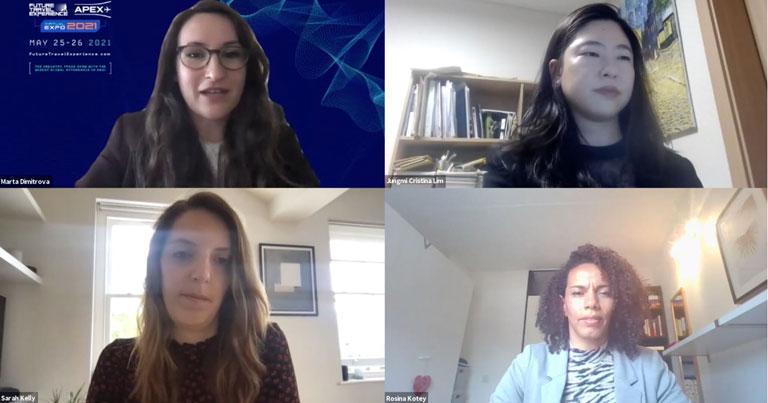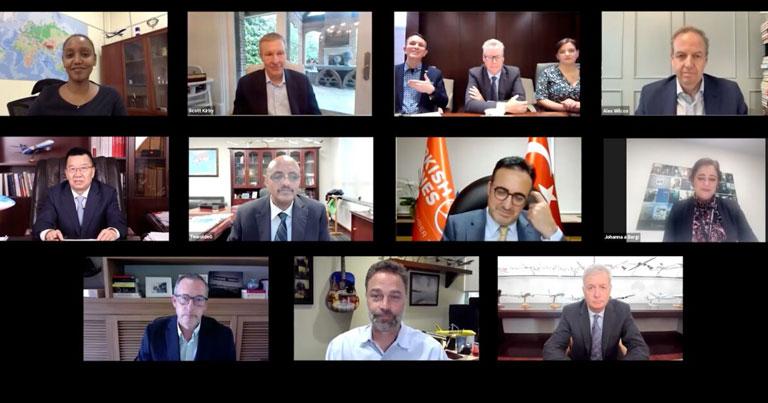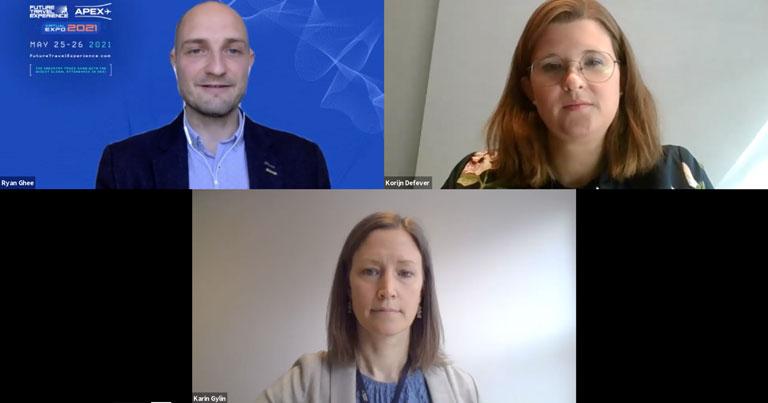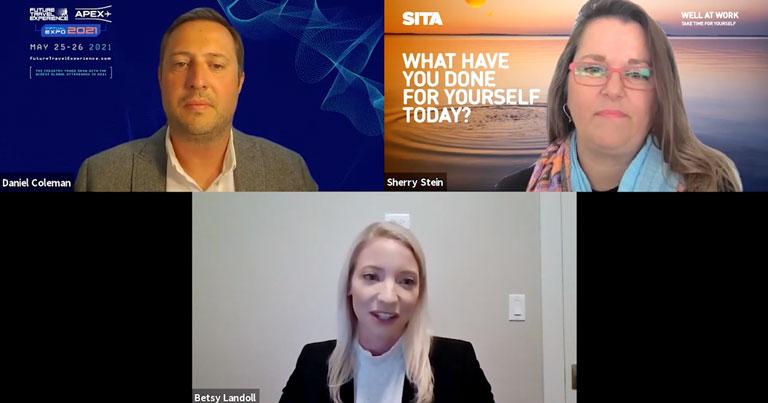 The Auditorium conference agenda was packed with unique features, including a Business Transformation Think Tank, New Airline C-Suite Summit, Transformation Honours List, Airport Automation Summit, Digital Health Passport Symposium, FTE APEX Women in Aviation Leadership Summit and APEX/IFSA Board of Governors broadcast.
The first-ever FTE APEX Women in Aviation Leadership Summit, sponsored by Viasat, took place on Day 2 of Virtual Expo. During this meaningful discussion Ulla Lettijeff, SVP – Helsinki Airport, Finavia; Sophie Dekkers, CCO, easyJet; Shawn Duffy, Senior Vice President & Chief Financial Officer, ViaSat; Amy Burr, Managing Director, Operations & Partnerships, JetBlue Technology Ventures; and Aileen McCormack, Chief Commercial Officer, CarTrawler, shared their perspectives on the impact female leaders are having in the industry, as well as insights into how air transport can achieve the fastest possible recovery.
The exclusive New Airline C-Suite Summit, moderated by Aaron Heslehurst, News Anchor & Presenter, BBC World News, featured the CEOs of four start-up airlines: Olivier Arrindell, CEO, Ava Airways; Matteo Bonecchi, CEO, EGO Airways; Birgir Jonsson, CEO, PLAY; and (Nino) Navdip Singh Judge, Chief Executive and Founder, Pop. In this high-energy session, the panellists discussed why now is a good time to start an airline and how they are planning to disrupt the market.
The FTE APEX Digital Health Passport Symposium, sponsored by National Aviation Services (NAS), was another highlight. The session brought together leaders from IATA, Lufthansa, Singapore Airlines, NAS, ID2020 and the Commons Project Foundation to discuss the challenges and questions around standards, interoperability, privacy and educating passengers before they can be deployed effectively by air transport stakeholders to help rebuild public confidence in travel.
In another Virtual Expo exclusive, the APEX/IFSA Board of Governors meeting was streamed during the show. This usually takes place behind closed doors, but this year the APEX/IFSA Board of Governors convened virtually at FTE APEX Virtual Expo to consider key industry priorities placed forward by the APEX Board of Directors and IFSA Board of Directors. The Board of Governors, consisting of CEOs from 13 global airlines, got together to decide on the airline industry advancement options for 2021. Each airline voted for two out of ten pre-selected areas of focus with Health Safety and Sustainability emerging as the key priorities for 2021.
Exclusive: The FTE APEX Business Model Transformation Think Tank – Phase 2: Turning Ideas into Reality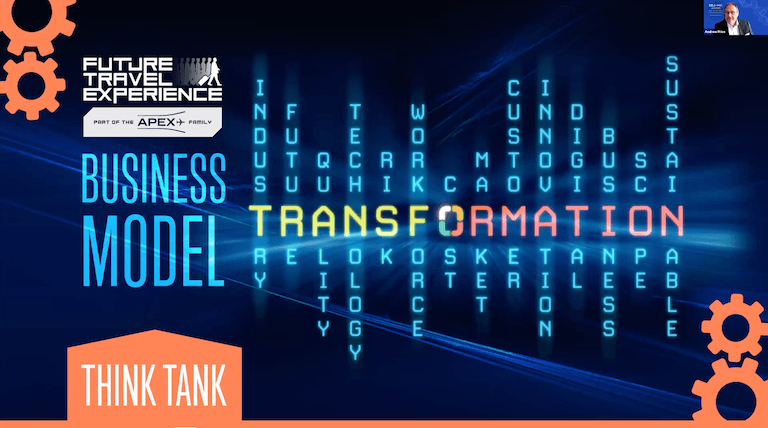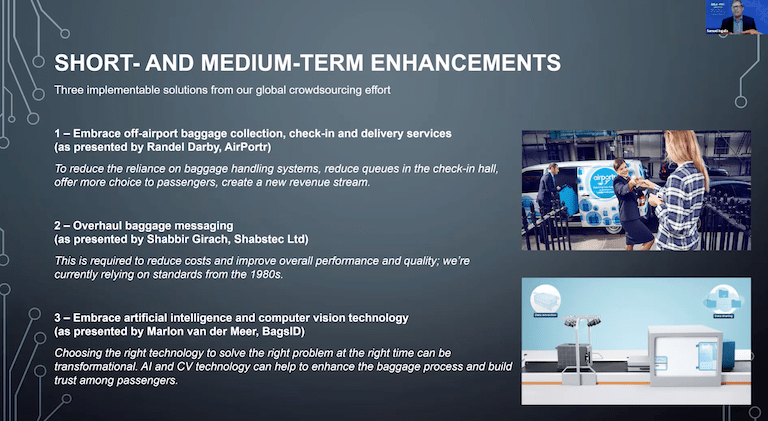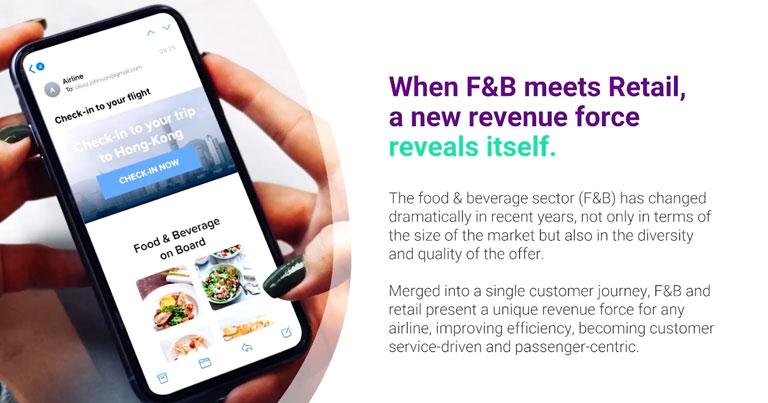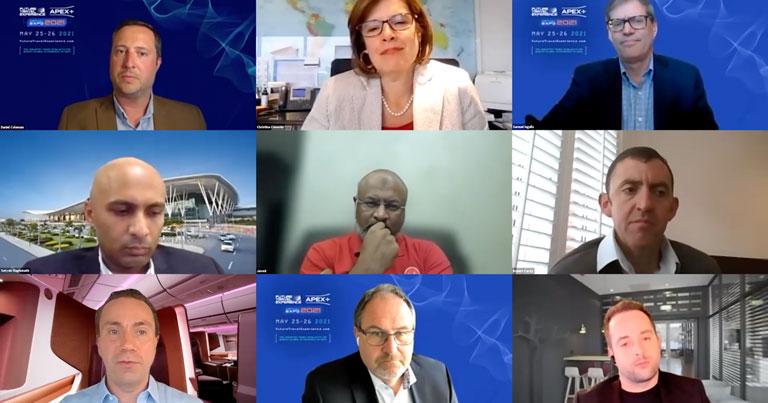 Another event highlight was Phase 2 of the FTE APEX Business Model Transformation Think Tank. The first phase of the Think Tank took place at the inaugural Virtual Expo last December, during which the working group identified two key areas of the travel experience that need improvement – the way passengers purchase and consume food & beverage (F&B), and providing passengers with a reliable and seamless end-to-end baggage experience. Following on from that progress, the Think Tank members reconvened this week at Virtual Expo 2021 to share the latest progress and further evolved thinking around these ideas.
Focusing on revolutionising the baggage experience were Andrew Price, Independent Consultant & Former Head of Global Baggage Operations, IATA and Samuel Ingalls, Principal, Barich, Inc, who shared three implementable solutions from a recent crowdsourcing effort: Embracing off-airport baggage collection and delivery services; overhauling baggage messaging; and embracing artificial intelligence and computer vision technology.
Additionally, presentations from the startups and disruptors who took part in the crowdsourcing effort are also available to watch in the OnDemand Speaker Zone.
The second part of the Think Tank focused on new approaches to F&B in travel, and building new e-commerce retail opportunities. Satyaki Raghunath, Chief Strategy & Development Officer, Bangalore International Airport Limited, shared BLR Airport's efforts to partner with airlines to empower passengers to pre-order F&B services via airline/airport apps before the day of travel for collection at both departure or arrival airport. Later on in the session, Kian Gould, Chairman of the Board, Omnevo, provided a case study on how the new Omnevo platform can enhance the airport and inflight ancillary space. The session then continued onto a panel discussion with Think Tank members Juha Jarvinen, CCO, Virgin Atlantic & President Emeritus, APEX; Javed Malik, Group Chief Operations Officer, AirAsia; Christina Cassotis, CEO, Pittsburgh International Airport; and Robert Carey, former Chief Commercial Officer, easyJet.
OnDemand Speaker Zone – exclusive CEO and VP interviews with DFW Airport, Gatwick Airport, Western Sydney Airport, Scoot & Virgin Voyages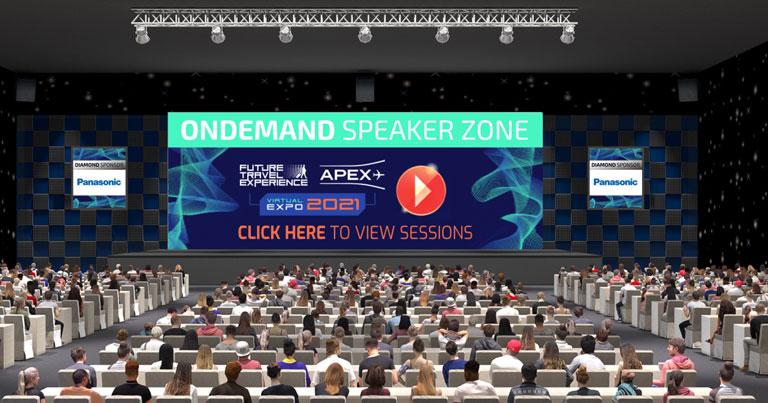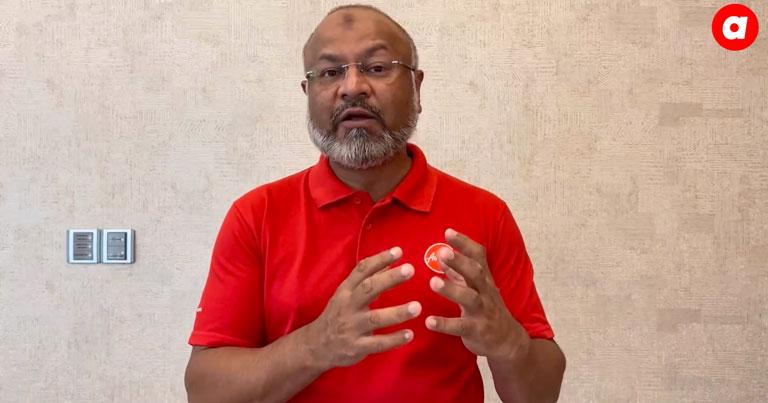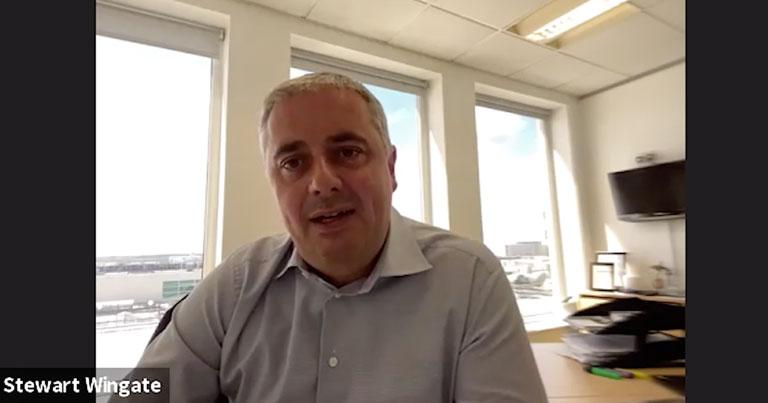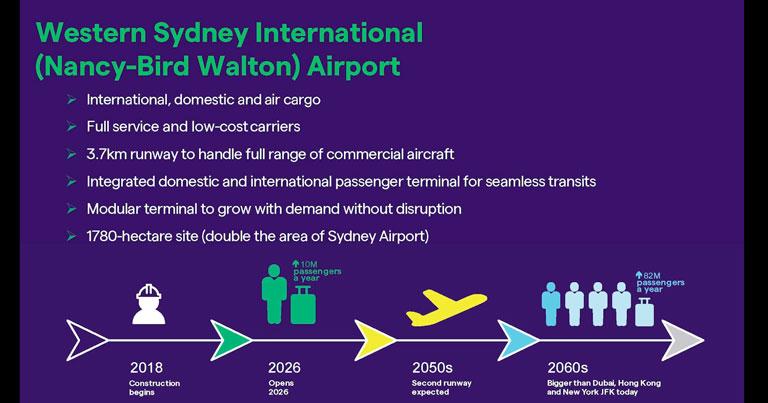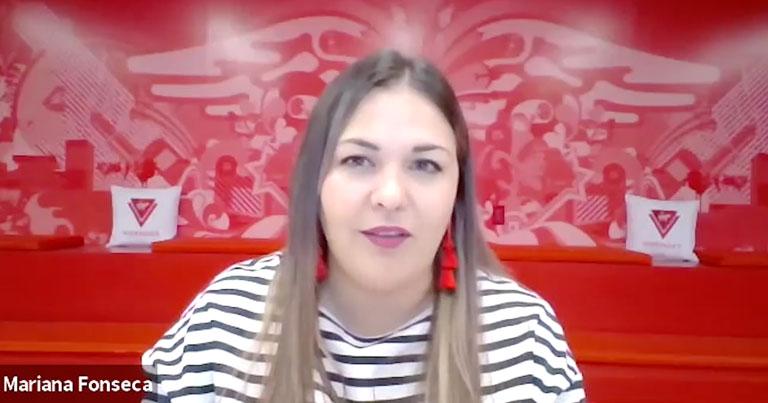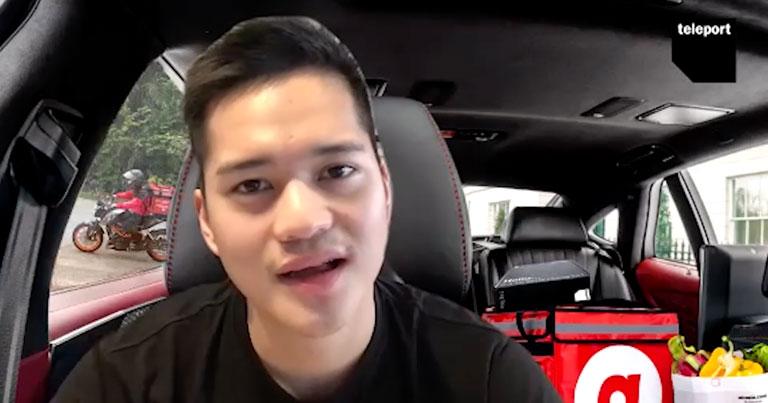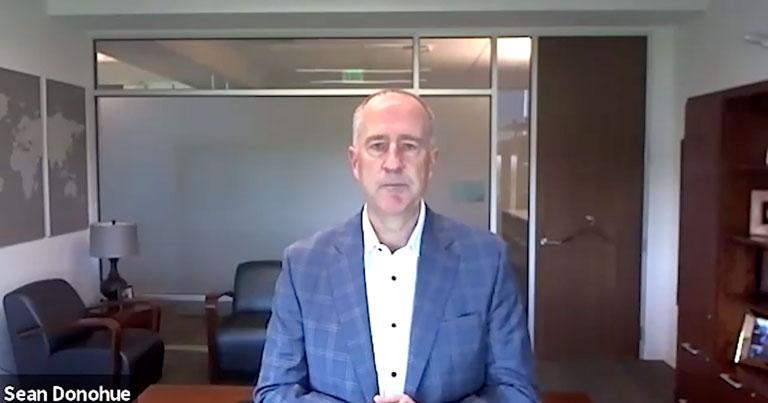 In addition to the Auditorium, the OnDemand Speaker Zone also provides a wealth of content to attendees with an array of pre-recorded presentations and interviews specially recorded for the show. Among the highlights are exclusive interviews with the CEOs of DFW Airport, Gatwick Airport, Western Sydney Airport and Scoot, the VP of e-Commerce at Virgin Voyages, as well as a Guest Session led by AirAsia.
Attendees can also catch-up on a series of innovation case studies from a number of companies including Lufthansa, U.S. Customs and Border Protection, Vision-Box, Burrana, Viasat, Axinom, Origen Air and many more.
In another FTE exclusive, AirAsia hosted a Guest Session, titled "Transformation and 'Bringing it back better'", in which a number of senior executives from across the business shared contributions on achieving the carrier's vision to be "more than just an airline".
Attendees can hear from Javed Malik, Group Chief Operations Officer, AirAsia; Lim Ben-Jie, Head of e-Commerce, AirAsia Super App; Pete Chareonwongsak, CEO, Teleport; and Liong Tien Ling, Chief Safety Officer, AirAsia on some of the recent initiatives that have been introduced, including the AirAsia Super App, logistics, e-commerce, fintech services, as well as new procedures and innovations such as biometric facial recognition which will not only make flying more hygienic and contactless, but will also uniquely support commerce ambitions going forward. The airline is also establishing teleport delivery and pilot training businesses leveraging drones, and its own air taxi business.
FTE Transformation Honours List recognises Turkish Airlines, LAWA, Star Alliance, CVG, HIA, JPA, AirFi.Aero & more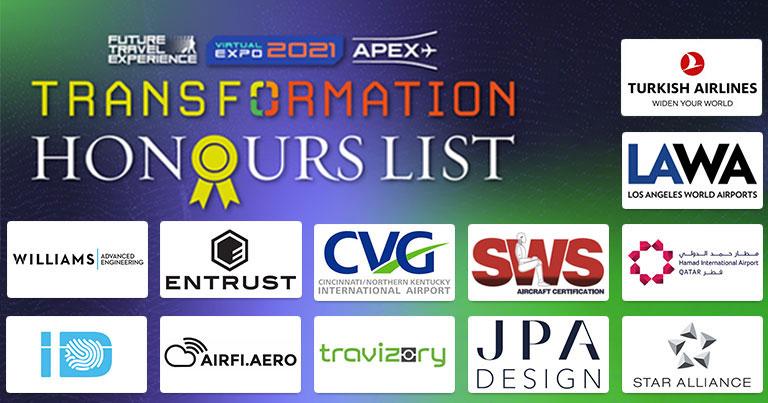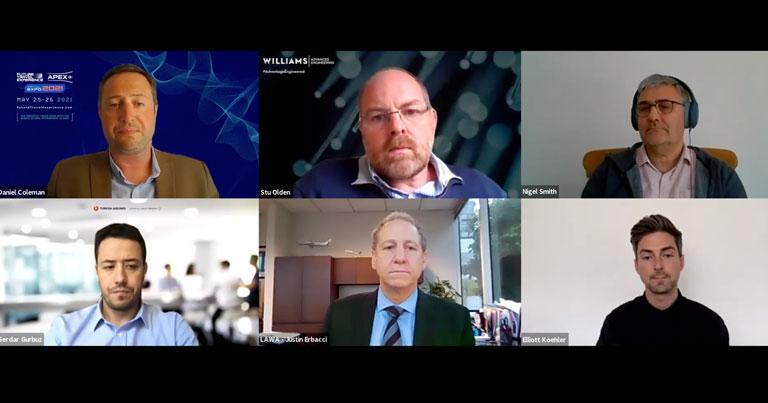 The final line-up of companies recognised in the FTE APEX Virtual Expo Transformation Honours List also had the opportunity to present their inspirational stories on how they have embraced innovation and transformation, and taken on a leadership role in helping to prepare the industry for a brighter future post-pandemic.
In the Auditorium, attendees can hear presentations from Turkish Airlines, Los Angeles World Airports, Williams Advanced Engineering, JPA Design and SWS Certification. While the OnDemand Speaker Zone hosts presentations from Cincinnati/Northern Kentucky International Airport, Hamad International Airport, Star Alliance, AirFi.aero, Scoot, Entrust, Identy, and Travizory. Read more about the finalists here.
Access free content at FTE APEX Virtual Expo 2021 until 25 June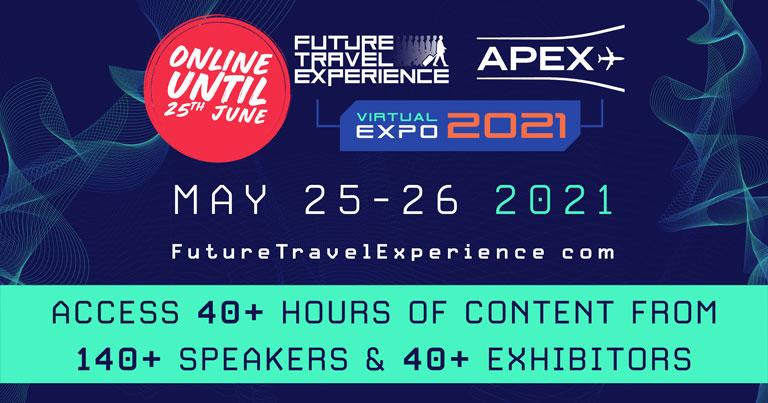 There is still plenty of time to explore the Virtual Expo platform, as it remains open as a resource until 23:59 BST on 25th June 2021. Premium Pass holders can catch up on sessions from the Auditorium and OnDemand Speaker Zones, while a number of free-to-attend sessions are available in the Expo Conference. The exhibition hall also remains open and is free to access for all.