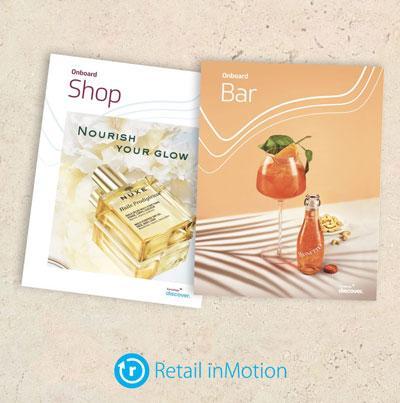 Lufthansa's new leisure carrier, Eurowings Discover, has teamed up with Retail inMotion (Rim) to launch a new onboard retail programme.
The programme, which launched on 24 July, includes a retail offer of travel essential items from brands including Nuxe and Active Bird, and sustainable items like the Bracenet Bracelet which is made from salvaged fishing nets.
All products are available through a fully digital, immersive inflight catalogue, which invites passengers to interact with the content and explore additional product and brand information via videos.
The digital magazine has been created through Reatil inMotion's exclusive partnership with technology led digital magazine publisher e-Mersion Media (e-MM).
Eva Niemietz, Retail Director Eva, RiM said: "We are delighted to partner with Eurowings Discover to bring its guests products they know and love in a format that has never been delivered before.
"Personalisation can increase customer experience and unlock new revenue streams, so by combining best-in-class products and market-leading digital innovation capabilities such as the interactive digital catalogue, we are confident that we can increase both aspects."
Patrick Door, Senior Product Manager at Eurowings Discover, added: "Retail inMotion provides great on-board retail options that we know our guests will appreciate and enjoy. It has been a pleasure to work on our onboard retail offer that fully caters to the needs of leisure travellers. We are looking forward to a great partnership that aims at further enriching the customer experience through innovation in retail."
Eurowings Discover's inaugural flight took off on 24 June from its homebase in Frankfurt Airport to Mombasa and then to Zanzibar, operated by an Airbus 330-200.