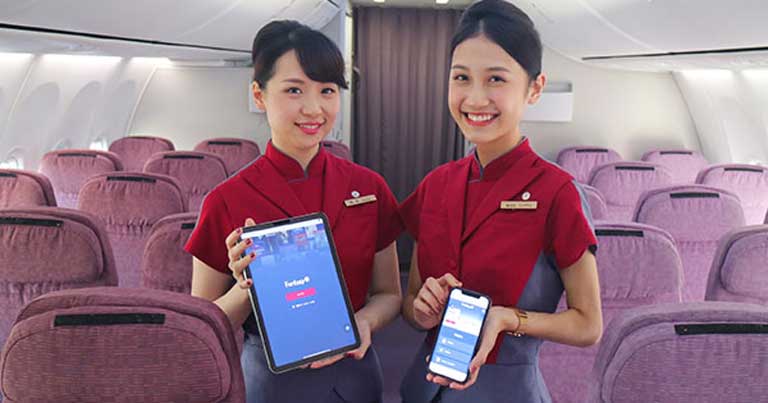 China Airlines has announced the introduction of the all new Fantasy Sky Wireless Entertainment System for its Boeing 737-800 fleet.
The system is currently being trialled and will officially launch in 2022. Passengers can now use their personal smart devices to enjoy a wide range of multimedia streaming services inflight. The new wireless system will also reduce contact between passengers and crew during the ongoing COVID-19 pandemic.
Once the aircraft has reached 10,000 feet, passengers can use their personal smart devices such as mobile phones or tablets to connect to the aircraft network. Logging into the network provides access to free video-on-demand services for Hollywood blockbusters, selected Japanese and Korean films, or popular music selections. They can also browse in-flight publications such as the Dynasty magazine and Sky Boutique Duty-Free Shopping, or use the interactive interface to check flight information and real-time status.
The latest introduction of popular streaming services caters to passengers' needs for AVOD services, while also reducing contact in the cabin. For an optimal audio-visual experience, passengers are advised to bring their own headphones and smart devices.