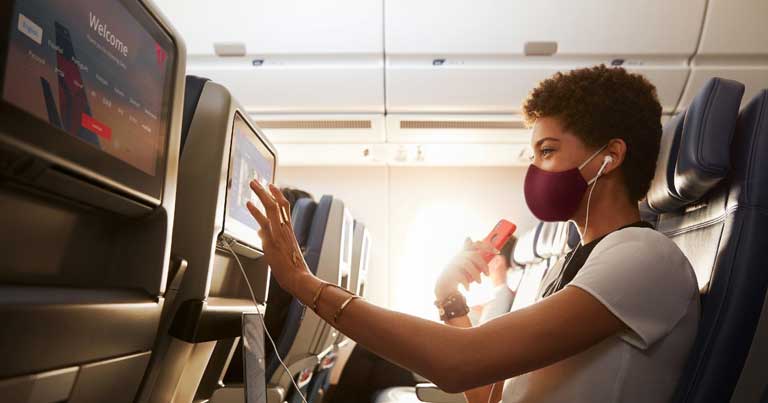 Delta Air Lines has partnered with leading interactive fitness platform Peloton to offer a new "Classes in the Clouds" collection of wellbeing-focused content exclusively for Delta customers. The content features guided meditations and stretches led by Peloton Instructors. This marks the first time a Peloton content will be available on a non-Peloton platform.
Moreover, Delta is bringing in a selection of HBO Max programmes, including "Friends: The Reunion," "Love Life," "Raised by Wolves" and more.
New content is hand-selected by teams at Delta after reviewing historical performance data to better understand what content customers prefer to interact with. Content and collections on Delta Studio are refreshed monthly.
Customers travelling in November and December will find 100+ films with 56 new releases, and 500+ TV episodes from top Hollywood studios on Delta.
"A fresh selection of entertainment means customers can catch the latest box-office hits, rediscover an old favourite or stream their favourite tunes when they fly on Delta this holiday season," said Katie Stuart, Product Manager – Delta Studio.