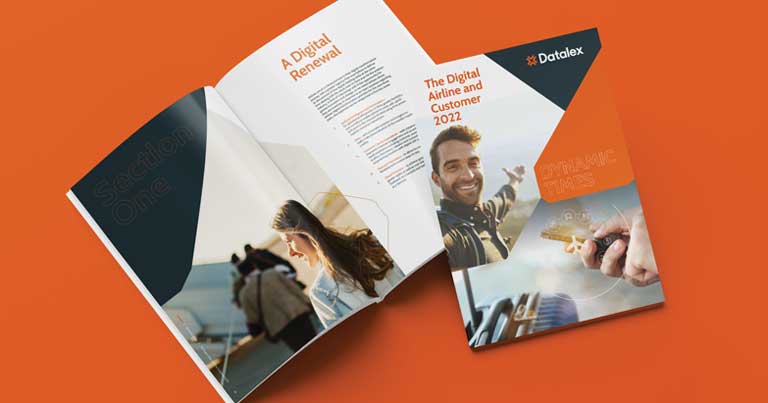 Datalex, the travel retail software provider and partner of the FTE Ancillary 2022 show, has published a new report set out to uncover airlines' digital priorities in preparation for a return to profitability in 2022. The report, titled 'Dynamic Times – The Digital Airline and Customer 2022', reflects insights from independent research commissioned by Datalex, conducted in November 2021, with over 100 senior airline executives worldwide, regarding their top digital retail transformation priorities for 2022, with a particular focus on AI-powered dynamic pricing strategies and data-driven merchandising.
This is then coupled with findings from further research with 10,000 travellers worldwide to identify their evolved digital travel expectations, new booking behaviour, attitudes towards pricing and willingness to pay as we continue to live in a COVID-centric world.
The report states: "A digital renewal is on the agenda, airlines appetite and mindset towards digital innovation has shifted dramatically, the opportunity is significant, and the opportunity is now. Travellers have changed and expect their airline and travel experience to have changed too. With ultra-flexibility, digital rich, seamless experiences, sustainability and the 'me focus' at the core." You can access the full report here.
The report categorises airlines' digital transformation priorities for the next three years in five key areas:
Customer Centric Experience – with initiatives to drive improved customer engagement and an enhanced travel experience including customer centric pricing & offers, biometrics, robotics and contactless travel, empowering travellers with digital self-service
Artificial Intelligence and Automation – for operational efficiencies, to drive greater flexibility and crucially to enable airlines to cross-sell, upsell and serve in the moment of need using AI to power superior customer interactions
Data – with actionable analytics and insights to really make personalisation of the traveller experience a reality
Cloud Transition – to achieve greater efficiencies, greater agility as well as cost reductions via SaaS (Software as a Service) and IaaS (Infrastructure as a Service)
Payment Innovation – to allow for more choice, flexibility and modern ways to pay
Other key areas for investment that have been highlighted include IOT, blockchain, virtual reality and cyber security. Overall, the report states that most airlines surveyed acknowledge they need to invest more in digital retail.
Among the key areas of importance for airlines as highlighted in the report are AI-powered dynamic pricing, dynamic offer, greater personalisation, NDC and One Order. For example, 89% of airline executives surveyed rated One Order and AI-powered dynamic pricing as important in their innovation strategy post-COVID-19, closely followed by 87% of airline executives surveyed rating dynamic offer as important in their innovation strategy post-COVID-19. The airlines surveyed gave slightly higher ratings for flexible and an increased number of payment choices for customers at 91% and advanced personalisation for better customer centricity at 95%. However, the report points out that by enabling dynamic offer, AI-powered dynamic pricing and One Order – airlines will ultimately bring about greater personalisation and customer centricity as well as being able to introduce more flexible payment options and services.
According to the report: "These figures demonstrate that airlines are showing an appetite for innovation and experimentation during recovery – powered by smarter decision-making and artificial intelligence – as well as looking to a future of One Order to improve the customer experience at all points in the booking flow."
The report is available for free here: https://content.datalex.com/the-digital-airline-and-customer-2022.
Join the world's definitive digital airline retailing show this June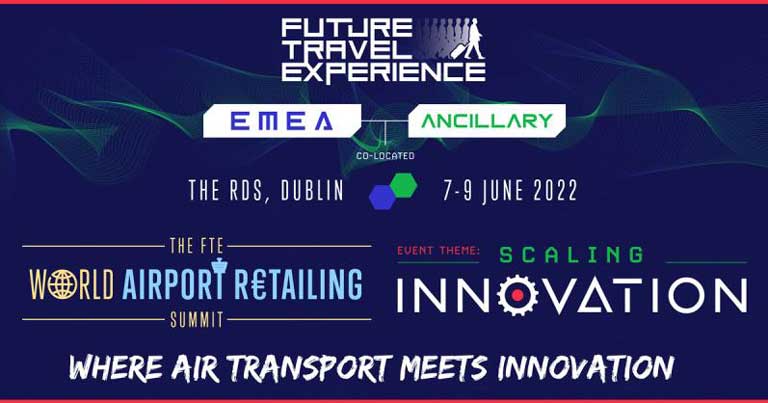 Inspired by the latest digital developments, airlines are now thinking way beyond just selling flights and they are exploring a variety of inventive ways in which they can become fully-fledged retailers. New partnerships between carriers, airports, technology companies, service providers, brands and destination agents provide fresh opportunities to add value to the passenger experience while creating new revenue streams.
Optimising commercial performance has never been more important and that is why Future Travel Experience is delighted to bring FTE Ancillary, the world's definitive digital airline retailing show, back to Dublin this year on 7-9 June 2022, to help the sector establish creative new ways of working together collaboratively to create more revenues for all.
Through a comprehensive set of conferences, the exhibition and a unique networking agenda, FTE Ancillary, co-located with FTE EMEA and the FTE World Airport Retailing Summit, will deliver the ideas, insights and inspiration that all stakeholders need to benchmark their plans against those of their peers around the world, and future proof their strategies.
Visit the new show website to find out more >>