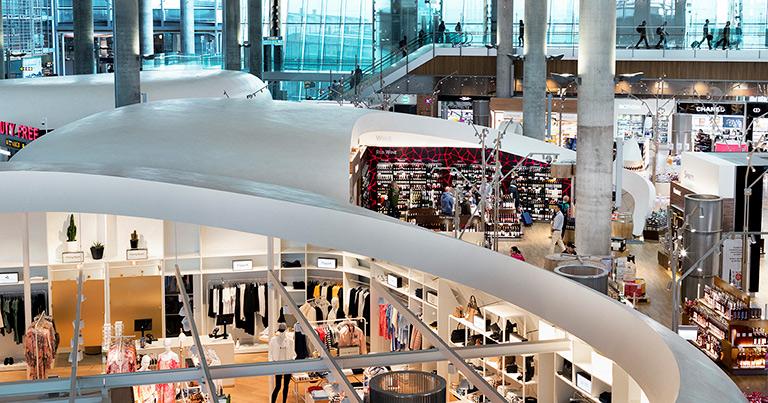 Avinor launched an important retail and food & beverage tender in January, with contracts valued at €830 million across Norway's four biggest airports – Oslo, Bergen, Stavanger and Trondheim.
It is the first time Avinor has announced such wide-ranging opportunities across its airports simultaneously, with the tender covering everything from convenience, F&B, book stores and pharmacies to souvenir and electrical shops, as well as lifestyle and fashion boutiques.
In the planning phase before launching the tender, Joachim Lupnaav Johnsen, Executive Vice President Commercial, Avinor, explains that the purpose of the work was threefold:
"To establish attractive contract portfolios that give tenants economies of scale and attract new players to the airport."
"To increase the attractiveness of the overall airport portfolio."
"To facilitate contract flexibility that enables risk sharing and alternative development at the airports."
"We find the response from the market to be very good," says Johnsen in an interview with FTE ahead of his participation at the FTE World Airport Retailing Summit in June. "We can confirm the participation list to be according to our expectations, but of course we would always like to see even more companies participating in tender competitions at Avinor airports. Given the context, we are satisfied."
A key objective is, naturally, to achieve an optimal retail mix at the airports – one that welcomes major international brands, as well as local concepts to create a sense of place. "As the duty free business is a cornerstone in our offering, the retail portfolio needs to enhance and deepen the offering," Johnsen explains. "We are fully aware of the diversity of our airports in size, passenger numbers and complexity. At the same time, this gives the tenants an obvious opportunity to fit in with different concepts, favouring both international and local players."
Utilising mobile technology, sensor-based data, and comprehensive information sharing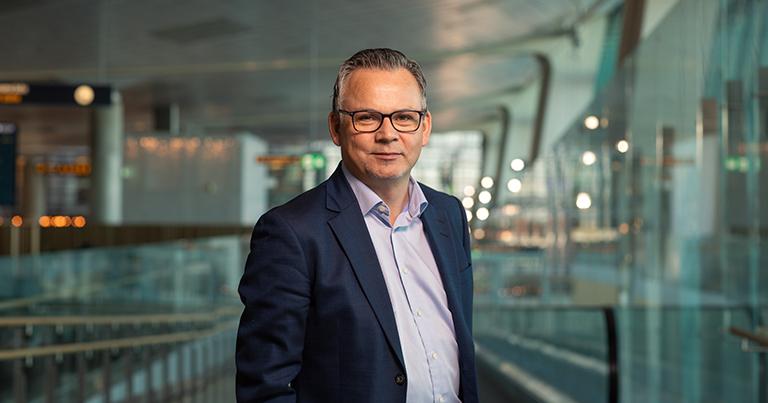 Avinor aims to create a more seamless journey for its passengers, utilising mobile technology, sensor-based data, and comprehensive sharing of information. It, therefore, places strong emphasis on both physical and digital channels.
"Avinor, together with commercial partners, wants to be able to offer user-friendly and easily accessible digital solutions for e-commerce and Click & Collect, as well as actively develop new products and services that increase availability before, during and after the journey," says Johnsen. "In this regard, Avinor can develop and manage centralised digital solutions which the tenant can choose to enter. We will jointly measure and share results and insights from the digital activities at our airports."
Circular economy principle: retail concepts with a sustainable profile
Sustainable concepts are also important for those operators hoping to be successful in the tender process. The circular economy principle for the best possible use of resources and reduced use of raw materials is high on the agenda of Avinor's airports. "This involves preventing waste and loss, and a vision of zero waste and only resources in circulation," Johnsen explains.
At Avinor airports, the tenant is fully responsible for all interior decoration and equipment necessary to implement retail concepts. Avinor follows up to check that all interior decoration and installations are adapted to the airport's architecture and design. "Interior decoration and installations must be given a modern expression, have a sustainable profile, and maintain a high level of quality."
FTE World Airport Retailing Summit: Avinor to speak on 'Future Proofing Airport Retail'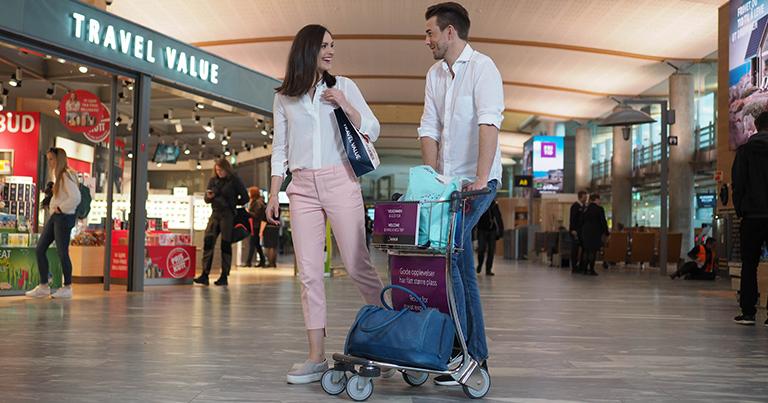 Johnsen is speaking at the FTE World Airport Retailing Summit in Dublin, 7-9 June 2022, in a session on 'Future Proofing Airport Retail – What are the commercial models, retail space mixes and digital, workforce, and sustainability approaches we should be targeting going forward to build back better and turn passive passengers into engaged consumers?'
He will outline how Avinor wants to strengthen its relationship with tenants through professional contract management and close dialogue to determine the best solutions for customer satisfaction and revenue growth. Four ways in which this will be achieved are:
"Being a competent contracting partner that challenges and is actively driving the attainment of common goals and continuous improvement."
"Organisation of joint activities and marketing for the airport's commercial contributors."
"Implementation of service and customer surveys, with associated reporting and follow-up opportunities for collaboration on campaigns, events and sales promotion activities."
"The possibility of marketing via Avinor's digital channels and social media and sharing of relevant insights and analyses."
"Avinor has the primary objective of creating good passenger experiences and is committed to ensuring that the overall experience of the airport is maintained," Johnsen adds. "The airport's sense of place and ambience shall contribute to enhancing the passenger experience in the same way as an attractive commercial offer and a welcoming host. Passengers must be provided with active choices – save time and get through the airport quickly, or spend more time in exciting environments. It is time well saved versus time well spent."